Recreational cannabis becomes legal in Canada on Oct. 17, but there are many myths and misconceptions about the substance and the laws that will govern its use.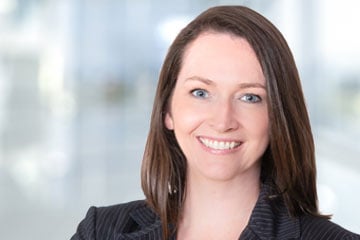 Recreational cannabis becomes legal in Canada on Oct. 17, but there are many myths and misconceptions about the substance and the laws that will govern its use.
Legal Feeds spoke with Trina Fraser, cannabis lawyer and co-managing partner at Brazeau Seller Law in Ottawa, about the common myths she often hears about cannabis and the law, as Bill C-45, the Cannabis Act, officially comes into force this week.
Myth #1: All cannabis being sold in storefronts prior to Oct. 17 is legal.
Fraser says this is a common misconception because, currently, the only people with legal access to cannabis are those who require it for medical purposes.
Existing storefronts create a great deal of confusion among the public because they're visually present and raise the question of: If it isn't legal, how could this be done so blatantly? Wouldn't the police shut these stores down?
"The answer to that question is kind of complicated," says Fraser. "It involves political issues and resources issues.
"The reality is [dispensary storefronts] are not legal," she says.
Dispensaries that cater to medical patients have argued a Charter right for their continued existence. For instance, the City of Vancouver brought forward an application for an injunction to shut down certain cannabis retail locations, and this matter is currently in court being litigated.
"[Vancouver dispensaries] are opposing that on the basis that medical patients have a charter right to access their medicine through a storefront. [They argue] providing access by mail delivery alone is not sufficient," says Fraser.
She stresses that there is no such thing as a legal cannabis storefront today.
Myth #2: CBD products are legal because they aren't psychoactive.
Questions and beliefs on the legal status of CBD cannabis products have "gone wild lately" and have been another hot topic on the front of cannabis legalization. CBD products for recreational use are not yet legal, even if they do not contain THC, the psychoactive ingredient in cannabis that causes people to be high, says Fraser.
"Somehow, people believe that they're drawing this artificial distinction between CBD from cannabis versus CBD from hemp and that somehow the CBD that comes from a hemp plant is legal," she says. "That's just not true."
Fraser says she's seen CBD products sold at various cannabis conferences — a physical reminder that confusion on these products' legality exists. At a conference she attended, a publicly traded company was giving away what it labelled "CBD-infused water" and was eventually told by conference organizers to stop distributing the product.
CBD, which comes from the flower of the hemp plant (as does THC), is still regulated the same way THC is under the Cannabis Act and the Controlled Drugs and Substances Act. Fraser says Health Canada still has concerns about CBD products since not much is known about them yet and more evidence is needed before Canada could loosen up the regulations around these products for recreational use.
Today, hemp farmers don't have the ability to sell the flowers from their hemp plants to licensed producers because they contain cannabinoids (CBD and THC). But come legalization, this will all change. The potential to sell the plants' flowers through the legal supply chain will become an option, where it could be sold to a licensed seller to medical patients through the system or through a provincial distributor.
Myth #3: Landlords will have the power to prohibit the use of cannabis by medical patients.
Landlords and condo boards have a legal duty to accommodate medical cannabis users, including their consumption (smoking, vaping, etc.) and plant cultivation to the point of undue hardship.
The reality is that they cannot ban cannabis for medical use.
Fraser, who is on the board of directors for not-for-profit group Canadians for Fair Access to Medical Marijuana, says that while this has always been the case under the law, since the announcement of recreational cannabis legalization has been made, many landlords and condo boards are having a "knee-jerk reaction" and want to prohibit all cannabis use and cultivation on the property — including for medical purposes.
"Another misconception is that they can do that and I don't know that they can," she says. "I think we're going to see challenges to that and we're going to see landlords getting slapped on the wrist for it."
As well, landlords and condo boards looking to ban cultivation of plants could be doing so because of the fear of property damage. Fraser says that if growing is done correctly and in a responsible manner, there should not be any property issues relating to electrical work or moisture.
"I've been saying to landlords: Don't ban it. I tell them to have a rational discussion about what steps you would expect tenants to take to prove to you that they're cultivating in a responsible way," she says.
Banning cannabis for medical purposes has the potential to violate Charter rights and human rights code.
Myth #4: Cannabis is a gateway drug that'll cause people to use harder, illegal drugs.
The Ontario Medical Association has said that cannabis is a gateway drug.
Statements like this are fear-mongering and perpetuate false fears among the public regarding cannabis use, along with stereotypes about the risks, says Fraser.
There are also differing policies emerging for those working in law enforcement that are causing concern around use. Calgary Police Services officers are banned from consuming cannabis on- and off-duty, while officers on the Toronto Police Service force are prohibited from consuming it for 28 days before service or else officers will be deemed impaired.
"I'm not a doctor. I'm not a scientist. But the doctors that I've spoken to that really understand cannabis and understand the endocannabinoid system in our bodies say there's no basis for saying that you're not fit for work for 28 days," she says.