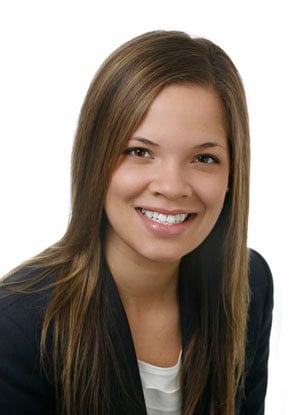 Last week I experienced a career milestone — my first reported trial decision.
Daniels v. Canada
is a 175-page constitutional law decision about the federal government's jurisdiction over Métis and non-status Indians in Canada. The trial was heard in May and June 2011.
For seven weeks at the end of my articles, I called the Minto Suites hotel in Ottawa my home and lived and breathed this trial. I was called to the bar after the evidence concluded but before final argument. I made my first court appearance in my robes during closing arguments, and, very generously, trial counsel (who is now an excellent mentor for me) insisted I be listed as counsel on the decision. The trial, from start to finish, was the highlight of an exceptional articling experience and the most rewarding professional experience I've ever had.
Now with the release of the decision, I've had occasion to look back on the important lessons I learned during
Daniels
I will continue to apply in my legal practice.
Be in the cucumber business
Even the most organized trials are exhausting, all-consuming affairs. Over the six weeks of evidence, the court heard from more than 10 witnesses, the majority of whom were called by the plaintiffs. Preparing that many witnesses, particularly experts giving testimony on Canadian history dating back more than 100 years, was no easy feat. There were surprises every day. Documentary disputes, technology delays, and changing witness schedules meant we had to have a plan yet also be flexible and responsive to the changing trial landscape.
Every morning, we would walk to the Supreme Court of Canada building and as we lugged our heavy litigation cases, my mentor would often say: "Today, we're in the cucumber business." This became code for a shared understanding that no matter what happened during the day, we would remain cool, calm, and collected.
Observing his calm demeanor, I realized, in addition to keeping himself focused, remaining calm had the positive effect of keeping the court focused on the evidence and our theory of the case.
Since the trial, I've worked on another large, document-intensive case. I've also had some courtroom experience of my own, including appearances where the case did not unfold as I had envisioned. Maintaining composure, I have learned, is absolutely critical to effective advocacy, and so I always try to remain "in the cucumber business."
Make stuff happen
While I participated in reviewing evidence, preparing witnesses, and strategizing about the case, my primary responsibility as part of the trial team was document management and trial logistics. This was a big job in a case with over 15,000 pages of paper and electronic documents. It was made even more difficult by the fact the trial was held in Ottawa and my firm's offices are in Toronto. We worked out of a hotel suite that had little more to offer than complimentary notepaper and pens.
So, I built our office. We reserved a separate working suite and emptied it of the bedroom furniture, making room for bookshelves, stationery, computer supplies, and more than 100 three-inch binders of evidence. With the help of a local printing house for all of our copying, scanning, and binding needs, we were in business.
I became the master of this aspect of the case, and took full ownership of it. If a document was missing, it was my job to find it. If we needed to co-ordinate with the court registrar about getting into the courtroom early one day to set up, it was my job to make that happen. I found taking ownership over a file very satisfying, and still do.
I learned this "master of the documents" role is critically important in the associate years. Doing this work meant the two seniors lawyers didn't have to, and instead could dedicate their energy to other aspects of the case. It meant they could look prepared in court, easily guide the witnesses through documents, and work up the next day's material in an orderly fashion back at the "office" each night. In my practice now, I try to never underestimate the importance of looking after logistical details and hope it makes my cases run more smoothly.
Happiness and stress are not mutually exclusive
As I've mentioned before in this column, I've always wanted to be a litigator. Imagine the sheer delight of being a brand new one and getting to spend the summer on a trial that could change aboriginal law in Canada (and did!). Due to financial considerations, I was fortunate to be included on the trial team alongside two of Canada's leading constitutional law experts. It was literally a dream come true — but also terrifying.
During the day, I was busy, focused, and loving my job. Every night, though, I woke up with the dreaded thought I had forgotten one of my many tasks during the day. Usually I hadn't (and when I did it was insignificant), but this became a nightly routine. I would need to walk around the hotel room, make a cup of tea, or read a book before I could fall back asleep.
At the time, this anxiety made no sense to me, as I didn't feel particularly anxious or unhappy during the day (usually, quite the opposite). However, this experience taught me happiness and stress are not mutually exclusive, and we all need to take care of our bodies and minds even when we are "living the dream."
I've carried this lesson with me and have committed to managing my work stress through exercise, meditation, and talking about stressors with friends and family. When the stress creeps up, and it has on occasion since
Daniels
, I know I'm really pushing myself and I strive to find a bit more balance.
While I look forward to gaining more trial experience as my career progresses,
Daniels
will remain a unique and unforgettable experience for me as my very first trial.