Pro Bono Ontario announced it will close its Law Help Centres in Toronto and Ottawa on Dec. 14 due to lack of stable funding, ending a service that aimed to help Ontario deal with a growing number of unrepresented litigants.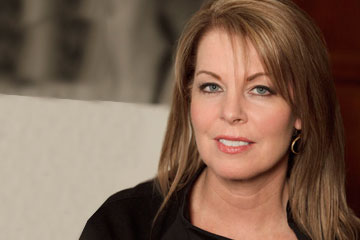 A GoFundMe campaign has been launched by former Ontario Bar Association president Quinn Ross in an attempt to raise $500,000 to save Pro Bono Law Help Centres in Toronto and Ottawa.
"I understand that an institutional response to emergent issues takes time, which is why I took the initiative to start the GoFundMe campaign, while public interest was piqued," Ross of The Ross Firm PC told Legal Feeds today.
Late last week Pro Bono Ontario announced it will close its Law Help Centres in Toronto and Ottawa on Dec. 14 due to lack of stable funding, ending a service that aimed to help Ontario deal with a growing number of unrepresented litigants.
The closures will affect three locations — Small Claims and Superior Courts at 161 Elgin Street in Ottawa, Small Claims Court at 47 Sheppard Avenue East in Toronto and Superior Court at 393 University Avenue in Toronto — which together serve nearly 20,000 Pro Bono Ontario Law Help Centre clients per year, says Lynn Burns, executive director of Pro Bono Ontario.
The decision to close the three Law Help Centres comes after three years of discussions with the Ontario government, starting with the Liberal government and carrying over to Premier Doug Ford's government this year, Burns says.
"At this point, we have been trying to say the government has shifted the burden of unrepresented litigants in the courts on to us. We are a small charity trying to do our best to serve these people. We'd love to continue doing this, but, at this point, we don't have the resources to continue," Burns says. "We have had several meetings with this new administration, and they claim to really care about efficiencies in the system, so this doesn't make any moral or financial sense to close these centres."
A fact sheet provided by Pro Bono Ontario shows that demand for the organization's overall services has expanded to 25,412 clients in 2017 from 2,632 clients in 2007. Pro Bono Ontario has dealt with this multi-fold increase with the nearly same level of infrastructure as before, after a 2010 cut to a Legal Aid Ontario grant slashed the funding, Burns says.
Nonetheless, a U.S. consulting firm called The Resource for Great Programs said in a report last year that Pro Bono Ontario's services to unrepresented litigants "provide a $10 return for every dollar invested," totalling about $5.76 million in the 2015-to-2016 fiscal year.
"The government has had this study in its hands for more than a year and has never challenged its soundness," Burns says.
Erin Pleet, an associate at Thornton Grout Finnigan LLP in Toronto, has volunteered with the Law Help Centres, which Burns says usually have two or three duty counsel lawyers each day. Pleet opposes the closure of the centres.
"The uniqueness of this program is that it is in person and it is immediate help for the people who come. When a person walks in and says, 'I don't understand your forms' or 'I'm being sued' or 'I'd like to sue,' there's really nowhere else to turn to for this triage information," Pleet says, adding that judges often refer self-represented litigants directly to the services in the courthouse, where the lawyers can efficiently address several legal issues in a single day. "It is remarkable how much better off they can be with even a few minutes of a lawyer's time. We as private practice lawyers have huge incentive to volunteer — the volunteering is meaningful right out of the gate, its direct impact on lower-income Ontarians and what I think is also quite impressive is the number of volunteer hours the lawyers have dedicated to this."
Although there is limited data on self-represented litigants, Statistics Canada says several studies support the conclusion that the number of self-represented litigants is on the rise in the country.
Pro Bono Ontario says it's the only one with a response to civil, non-family needs in Ontario when it comes to serving groups such as students, the working poor and the disabled. Burns says the organization will consider all options — as supporters have suggested stop-gap efforts for the next few months — but the program needs sustainable funding to continue providing infrastructure, such as staff for triage, intake and assisting duty counsel.
"We think it it's a very sad day for Ontario," Burns says.
Editor's note: Quote added from Quinn Ross regarding GoFundMe campaign.