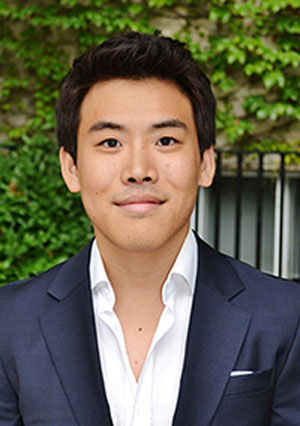 Having returned from my second exchange abroad, I cannot recommend it enough for law students. During my second year of undergrad, I studied at Seoul National University and decided to repeat this experience in law school at the University of Hong Kong. As scores of emphatic post-exchange testimonials suggest, it is undoubtedly a life-changing experience and can add real value to your legal education.
Embarking on an overseas adventure conjures up many images — perhaps of fictional jet-setting heroes such as Tintin, or of cosmopolitan socialites dragging their aluminum Rimowas. For many upper-year students, an exchange abroad provides an opportunity, or a last kick at the can, if you will, to fulfil longstanding dreams of studying and living overseas. Aside from the brief pause between licensing exams and articling, there is arguably very little time for lawyers to be to be abroad for such an extended period. With post-graduation responsibilities looming, having the freedom to book spontaneous trips is a present luxury.
Speaking to lawyers of Generation X, I keep hearing the same advice: Travel when you are young and have the time. Giving Skyscanner and TripAdvisor a permanent spot on my bookmark bar, I visited many places during my stay in Hong Kong, including South Korea, Japan, Taiwan, China, and Thailand. Needless to say, it was a lot of fun to visit tourist must-sees, meet up with old friends from my previous exchange, and to perceive the ordinary as extraordinary more often than not.
At the same time, it expanded my world view: I developed a more complete and nuanced understanding of different cultures. With the Internet now a staple of our daily lives, it is easy to fall into the misguided belief that we can somehow learn about a new environment in the comfort of our homes. Travelling is anything but comfortable — it forces you to adapt and respond to unforeseen challenges.
Likewise, the ability to cope in such circumstances is important in law. For instance, new facts can render an analysis moot or thoroughgoing negotiations can be jeopardized in their entirety by sudden cold feet. If you have ever bartered the price of a knick-knack with a Bangkok street vendor, you can be sure that you know how to strike a deal even with the most unco-operative of parties. Even something as simple as asking for directions can be a daunting task, requiring fluency in body language and non-verbal cues. By travelling as part of an exchange abroad, you will inevitably face similar challenges — giving you the confidence to not only solve problems independently but to work with anyone from anywhere in future practice.
As evidenced by a series of recent Bay Street restructurings, law firms are finding new ways to cope with globalization and the corresponding changes it poses to the legal industry. This demands future lawyers quickly grasp the varied perspectives of a growing international clientele. Moreover, it may also require specialized knowledge in a certain legal market. An exchange abroad can enhance your education by providing a global context and dimension to law as well as setting the foundations for developing a niche area of expertise.
For example, the University of Hong Kong had many academic offerings related to finance, including a seminar on mergers and acquisitions. It was particularly instructive to explore this topic in Hong Kong given its reputation as an international financial hub. Not only was the course practical and current, I also found striking similarities between Ontario's securities legislation and the Hong Kong equivalent that made my learning all the more relevant.
No matter where you choose to do an exchange, the ability to take advantage of a host institution's specialty in a particular area of law or to simply take a course not offered at home is a competitive advantage not all law students will have. Although there is the temptation to schedule classes to coincide with longer weekends, it is, of course, important to balance leisure with substantive school work.
If you are in the midst of considering an exchange abroad, I highly recommend it. It will equip you with immediate transferable skills while keeping you nimble for any disruptive changes to the industry moving forward.
Derek Kim is a third-year law student at Queen's University. He has done exchanges abroad at the Graduate School of International Studies at Seoul National University and the Faculty of Law at the University of Hong Kong. He can be reached at
kim.derek@queensu.ca.