Just over half of Canadian general counsel consider a law firm's policy on diversity when retaining external lawyers, according to an online Quick Poll of the Association of Corporate Counsel's Canadian members.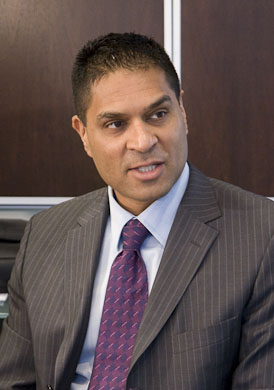 When asked how important a firm's diversity policy is to their decision-making process,
16.5 per cent of those who voted said "Extremely important, we have a diversity policy and try to steer work to law firms that have one as well";
18.7 per cent said: "Very important, we actively promote diversity and look for law firms that do as well;" and
15.6 per cent said: "Important, diversity is a factor in our decision-making process."
Just under half, 49 per cent, said they do not consider diversity in the decision making process. The ACC did not reveal how many GCs responded to the poll.
"This suggests that one in two Canadian in-house counsel are now considering diversity and inclusion [as a] factor when hiring outside law firms. It is a start, but we need to continue to push hard for more progress," says David Allgood, executive vice president and general counsel of Royal Bank of Canada, and treasurer of ACC's global board of directors.
"Diversity is not just a buzzword. Whether you are talking about a law firm or a legal department, a range of perspectives and experiences makes for a richer environment that helps foster innovative thinking."
The results come as Legal Leaders for Diversity and Inclusion announced its support has doubled since being founded a year ago. Sixty of Canada's chief legal officers have now signed the LLD pledge, in which they commit to hiring law firms and suppliers that are either minority-owned or reflect a commitment to diversity, and to pushing for greater diversity and inclusiveness in their own departments and organizations.
General counsel from Kellogg Co., RBC, BMO, Teachers' Pension Plan, Xerox Corp., AON Canada and Deloitte now sit on the group's executive.
"We have clearly struck a deep cord with a significant number of general counsel in Canada, and we expect that number to grow," says Deloitte and Touche LLP general counsel Kenneth Fredeen, who, like Allgood, is a member of the LLD steering committee.
Recently Deloitte
withdrew
its support from A Call to Action Canada, another organization working to promote diversity in the legal profession. At its fourth annual conference, ACTAC co-founder Joy Casey noted that unlike ACTAC's mission statement, Legal Leaders for Diversity doesn't stipulate consequences for law firms that don't demonstrate a dedication to diversity.
However, LLD chairman Av Maharaj, vice president and chief counsel for Kellogg Co. International, says many approaches can be taken in achieving diversity in the profession.
"The way that LLD goes about this is more collaborative. You can see it has a lot of traction with double the signatories and some of the biggest names in Canadian business," says Maharaj. "That in and of itself has a really significant influence in the market with 60 general counsel willing to go out and talk about the issue with their external counsel and with places like law schools."
LLD has also connected with law schools across Canada, and is looking to partner with Osgoode Hall Law School this fall in a pilot project to pair law students from diverse backgrounds with in-house mentors, for a range of initiatives.
There are also regional LLD representatives in each of the provinces across Canada and they will be approaching the law schools in each region to measure their interest in taking part in initiatives similar to the Osgoode pilot.
"We have also met with senior gay and lesbian partners from some of Canada's largest law firms, for example, to ask what general counsel can do to help break down barriers for LGBTQ lawyers in the legal profession," says Maharaj. "And we are planning a summit that will focus on how to create a more inclusive legal environment for people with disabilities.
"In general, what we have been finding is that organizations are looking for opportunities to collaborate on various diversity initiatives. We intend to help create them," he says.