Will the United States Supreme Court's decision on Halliburton impact Canadian securities class actions? Probably not but it should cause a discussion about whether Canada wants to become a haven for such activity.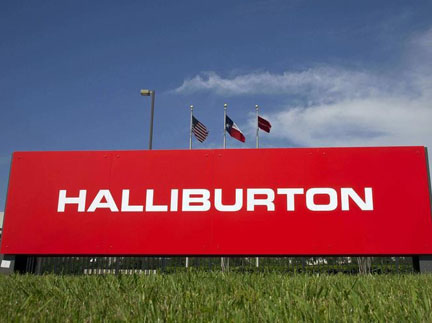 On Monday the SCOTUS released its decision in
Halliburton Co. v. Erica P. John Fund Inc.
, in which it looked at the "fraud-on-the-market" presumption.
In particular, the Supreme Court held that defendants have a right to counter the "fraud-on-the-market" presumption at the certification stage by showing the alleged misrepresentations did not affect share price.
While the securities class action regimes in Canada and the U.S. — and in particular the way they treat the "fraud-on-the-market" presumption — are sufficiently different and it won't have a direct effect on Canadian jurisprudence, securities class action lawyers should take note.
"The Halliburton case is one of several that appear to be a showing a trend in the U.S. towards making it more onerous for plaintiffs to get these cases certified," says Andrea Laing, a partner at Blake Cassels & Graydon LLP in Toronto.
"What it seems to show is a divergence in the trends," she adds. "In the U.S., where they now have decades of experience in these cases, the highest court in the land is incrementally making it more difficult for these cases to proceed, whereas in Canada we have a relatively young regime."
According to a
Blakes Bulletin
on the issue, Canadian courts have traditionally rejected the fraud-on-the-market theory. However, beginning nine years ago various provinces and territories began enacting "deemed reliance" provisions as part of the secondary market liability provisions of their securities acts.
Canada has only had the statutory cause of action since 2005 in Ontario and for less time in other provinces. Laing says the Halliburton case should be provoking a discussion in this country about whether Canada wants to be creating a "haven" for securities class action at the same time the U.S. is taking a hard look at whether they should be encouraged.
"Our courts are really only starting to grapple with some of the preliminary questions these cases raise," she says.
Canadian cases in this area include Sino-Forest, and a trio of cases recently ruled on by the Ontario Court of Appeal including
Green v. CIBC.
None have got anywhere near trial and even though some are ongoing, they are all in very preliminary stages.
Leave to appeal has been sought from the Supreme Court of Canada for the trilogy of cases the Ontario Court of Appeal heard last May and ruled on in February regarding statutory limitation periods. They include
Green v. CIBC, Millwright Regional Council of Ontario Pension Trust Fund v. Celestica Inc.,
and
Silver v. IMAX.
In one of those cases —
Green v. CIBC
— leave is being sought on broader issues than just the limitation period and one of them is the leave standard.
"In fairness I think our courts have to live with these types of cases for a while until they fully understand their dimensions. However, I'm a defence lawyer and I would hope our judiciary would pay attention to the trends south of the border and perhaps take this as an opportunity to benefit from some of the learnings of the U.S. courts," says Laing.
The SCC has also granted leave to a Quebec Case —
Theratechnologies inc. v. 121851 Canada Inc.
In February, the SCC granted an application for leave to appeal filed by Theratechnologies Inc. and two of its administrators in a securities class action filed by a shareholder who lost money because of the issuer's alleged omission to properly inform its shareholders of a material change in the issuer's operations.