A Hamilton, Ont. lawyer ousted from his position on the federal Cross-Cultural Roundtable on National Security this spring has received a letter from the government thanking him, but not explaining his suspension.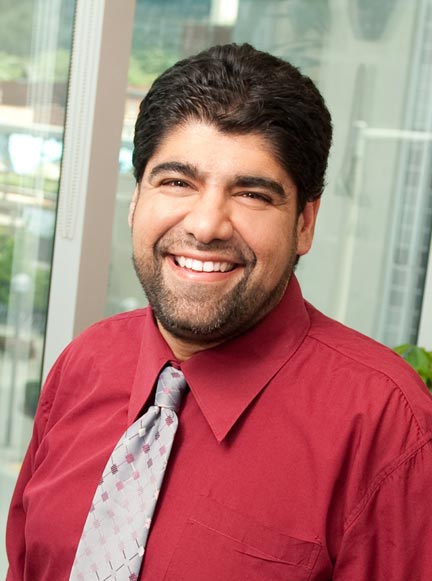 The letter, provided to Legal Feeds by Hussein Hamdani, is cosigned by Public Safety Minister Steven Blaney and Justice Minister Peter MacKay. It begins by thanking Hamdani for his contribution to the roundtable, and then states, "We are transitioning new members into the Roundtable. Your term ends effective July 15, 2015.
"Your participation over the past ten years has contributed to the success of the Roundtable in establishing a long-term dialogue with communities on emerging developments in national security matters and their impact on Canada's diverse society.
"We would like to convey our appreciation for your efforts," it closes.
Hamdani says he received the letter earlier this week, although it is dated July 30. He had served on the roundtable — meant, according to its website, "to engage Canadians and the Government of Canada in a long-term dialogue on matters related to national security" — since 2005. He learned of his suspension from the volunteer group only through media reports this spring, he says.
"The irony of all this is this is the only piece of communication I received at all from the federal government," he says.
The letter makes no mention of the reasons given for his suspension by Blaney's office to news media this spring. In late April, a news report by Quebec broadcaster TVA called attention to statements Hamdani had made while a university student, and alleged he had links to "Islamist organizations." In response to the allegations, a spokesman for Blaney said he was being suspended "pending a review of the facts" around his alleged involvement in "radical ideology."
Hamdani calls allegations that he is sympathetic to or connected to militant Islam "ridiculous and baseless." He says he wrote an e-mail to Blaney's office asking for an explanation, but received nothing in reply.
"The media was saying I was suspended, and so I assumed I was suspended. I wasn't getting any responses back. They couldn't be bothered to send me a simple note," he says.
He says he also stopped receiving communication about upcoming meetings of the roundtable, which normally meets every three months.
"I think the wish was that I had died. There was no communication at all whatsoever," written or verbal, about his termination until he received the letter, says Hamdani.
He says he thinks the real reason for his suspension was his open criticism of Bill C-51, and his support for the Liberal party; he hosted a fundraiser this spring, he says, that was attended by Liberal leader Justin Trudeau.
He says he has considered suing the government for defamation, but decided not to after talking to his family about it.
"We just decided it's just not worth it at this point — it's going to get dragged in the courts for years," he says. "I just want them to clear my name so I can have some closure and move on."
Calls to Blaney's office were not returned before deadline.