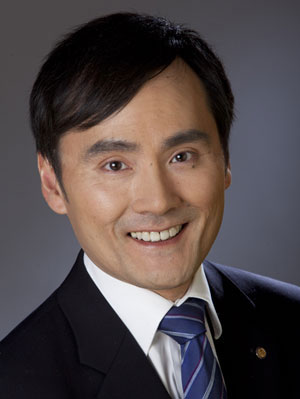 A book
review
in last month's online magazine Quartz credits the meteoric success of Apple to the willingness of Phil Schiller (SVP marketing) and Jon Rubenstein (SVP hardware engineering) to defy the late Steve Jobs. They did this by introducing iTunes for Microsoft Windows.
For Jobs, the high priest of Mac World who vowed never to cater to the PC market, the launch of the Windows version of the free iPod management and music shopping app 10 years ago was the day "Hell froze over." It also happened to be the day the iPod, the
ur
-iPhone, became accessible to the 97 per cent of the planet who did not own a Mac.
Why lead with yet another story about Apple, in a column about bridging the generation gap among Canadian lawyers? Access. According to Gillian Hadfield's recent Goodman Lecture at the University of Toronto, the times cry out for an "
iPhone of law
."
An iPhone is a complicated device hidden behind an accessible cover. The story of the two executives prevailing over their mercurial leader applies to our profession because of the mismatch of supply and demand in the legal marketplace.
As citizens of a democracy fuelled by economic growth and a free market, Canadians are turning to legal remedies in unprecedented numbers to undo the unfair or unforeseen outcomes life in Canada sometimes entails. Too bad, then, that access to justice remains elusive.
Big firms are ill-equipped to deal with the matters for which most folk need a lawyer, while small and solo practices seem to be struggling to meet the demand. Much like old bank branches with barred wickets separating the queued-up public from the service, law offices force people with varied legal problems to take a seat and read back issues of
Maclean's
.
Starting any retail experience with a wait entails stress and bad karma. Law offices are designed to be places where lawyers practise, not where clients are served. Small Law, even in more retail settings, is usually a scaled-down version of Big Law without the corporate art and the Knoll furniture. The client experience needs to be something completely different.
iTunes for Windows enabled a vast majority of consumers to make use of the music player Apple used to reinvent itself from a cultish alternative computer manufacturer to a company trading in bling and youthful obsession.
If you bought a Mac before iTunes for Windows and the Intel chip, you will know the market for Apple products was a bit like the future depicted in Woody Allen's 1973 movie,
Sleeper
. Shops selling Macs were called resellers, signifying retail price maintenance was valued more than new customers. None of the gizmos that fit other IT equipment fit Macs. You got the distinct impression they didn't really want to sell you anything unless you first embraced the religion.
The launch of the PC version of iTunes meant even boomer lawyers with clunky firm-issued Thinkpads could now plug in an iPod and load it with the collected works of Céline Dion. In Supreme Court parlance, the floodgates opened.
The challenge for the new generation will be to create a commercial and regulatory framework for matching legal talent with the underserved consumer of law. Current partnership-level practitioners, even among Generation X, are too integrated into the current firm model to risk binning it for something more effective in providing access.
Indeed, even in the government and corporate in-house context, lawyers tend to have organized themselves into legal departments instead of putting legal officers in various departments. If lawyers were in the grocery business, there would be a lot more hungry people waiting in the parking lot.
You might surmise the grocery analogy leads to "
Tesco Law
." In England, where solicitors lost self-regulation due to widespread professional disgrace, you can now get your will drafted at a supermarket called Tesco while you're waiting for the bakery to restock the custard tarts, or at a British Telecom phone shop.
Some predict this alternative business structure is our future. I hope they are wrong. Putting a pop-up law stall between the frozen food and the dairy aisle at Loblaws, or next to a rack of mobile phone accessories at a Rogers shop, does not engender trust and engagement with the legal system. Instead, we need to create our own supermarkets, our equivalent of iTunes for Windows.
What would the equivalent of iTunes for Windows look like, in terms of an iconoclastic supermarket of legal services? It is hard to say, but now is the time to start knocking our heads together. Let us follow the lead of futurists such as Jules Verne and Alvin Toffler and envision the future with a combination of worry and wish-fulfillment.
We must be careful what we wish for; but if we do not wish for something, we will likely get something we do not want. The following combination of problems and outcomes are not so obscure, and not that far-fetched as diffuse points of departure:
• Call in the MBAs. Lawyers, conservative by nature, also live with the conceit they alone can innovate the profession and fix the justice system, and do so in their spare time. In England, when the solicitors failed, the government stepped in and enlisted a banker, Sir David Clementi, whose
report
precipitated radical pro-consumer
reforms
.
• The partial elimination of articling in favour of practice-based academies will mean more lawyers than ever will not start practice as an employee of a firm. Some worry this will create two-tiered law. Others argue taking practical learning from an accepted curriculum will provide better quality control. Move beyond this debate and the reality is a lot of new law grads will be more open to unconventional delivery of service to clients.
• Legal aid (a service predominantly for at-risk people at the younger end of the demographic) will collapse due to a combination of underfunded state pensions, aging boomers' tapping into health care, and a shrinking individual tax base. As the inspirational model of Atticus Finch, the iconic
pro bono
criminal defence lawyer, becomes obsolete, start thinking the unthinkable. If there is an independent Crown prosecution service and an independent judiciary, why not an independent Crown defence service?
• Unbundling legal services will not improve access to lawyers because clients end up expecting full-service lawyers to do more for the same cost. Instead, we will have to unbundle the law firm. The access-to-justice deficit will pressure law societies to permit law-mobiles, and law cafés, with à la carte menus and free Wi-Fi. Indeed, as
Aluvionlaw
(approved by the Law Society of Upper Canada last month) demonstrates, you won't risk retainer-creep if a particular defined service is all you offer.
• Law schools are scrambling to make good on their ties to the legal profession, in order to head off students' cries of misrepresentation over their employment prospects. Why not go one step further, and put the profs and students in the law firms? (A teaching hospital for law.)
• The occupational expectation of the new lawyer chained to her desk remains like the life cycle of the Periodical Cicada — she will emerge fully formed after 17 years in that sedentary position. No one can wait that long. Reduce the hours, reduce the pay, and reduce the cost of law to society. Architectural and engineering firms, even working on mega-projects, have managed this calculus. Why can't we?