The more lawyers get paid, the more likely they are to experience depression, dissatisfaction with their career choice and work-life balance conflict, according to research released this week.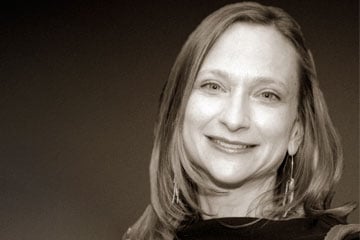 The more lawyers get paid, the more likely they are to experience depression, dissatisfaction with their career choice and work-life balance conflict, according to research released this week.
In a presentation at the Action Group on Access To Justice's Access to Justice Week, University of Toronto sociology professor Ronit Dinovitzer and PhD candidate Jonathan Koltai discussed their recent work and the imperative for the legal community to meet challenges it faces in mental health.
The sociologists said lawyers experience higher risk of mental illness and addiction. Private sector lawyers in big firms experience significantly more depression than those in the public sector and lower on the income scale. Stress, burnout and anxiety were reported as the most prevalent among lawyers, according to a Canadian Bar Association survey.
In a 2016 study, which surveyed 12,825 American lawyers, in the Journal of Addiction Medicine, 28 per cent of respondents suffered from depression, 19 per cent experienced anxiety and 20 per cent "screened positive for hazardous, harmful, and potentially alcohol-dependent drinking."
The depression, stress, substance abuse and burnout that plague private-sector, big-firm lawyers with high salaries can be attributed to the hours they work, according to Dinovitzer and Koltai. The hours they work lead to work-life conflict.
"It's probably not enough to tell people that they should go meditate more or do more yoga," said Koltai. "The problem here doesn't start with behaviours at the individual level. It has sources in the way work is organized from the top down, in the organizational climates that require or at least glorify extreme work hours and in those environments that provide very little opportunity for workers to balance responsibilities in their competing life domains."
Koltai said that if those in the legal profession really want to improve in these areas, the answer will need to come from the top down, in the way work is organized at firms.
The conference comes on the heels of a new study in the March 2017 issue of The Journal of Health and Social Behaviour, called The Status Health Paradox by Koltai, Dinovitzer and Scott Schieman. They describe how Canadian lawyers from elite law schools, at the most prestigious law firms and making the most income reported higher levels of depression, lower levels of career-choice satisfaction and an intention to leave their much-sought-after positions in the short term.
The Status Health Paradox compares two earlier studies by Dinovitzer. In After the JD, a study published by the American Bar Association and the National Association for Law Placement Foundation, 5,000 American lawyers who were admitted to the bar in 2000 were surveyed in three phases during the first decade of their law practice. The other, Law and Beyond from the University of Toronto, used a survey of 1,099 Canadian lawyers admitted to the bar in 2010 and was published in 2015.
"The irony in all this is your earnings," said Koltai.
The results showed that trends in the legal profession are at odds with patterns in other professions. These findings are in contrast to the fact that "decades of research has established that individuals positioned higher in a system of stratification report better health relative to those lower on the social hierarchy," the researchers write in The Status Health Paradox.
American lawyers with high income had lower health outcomes and Canadian lawyers with high incomes had no health advantage, compared to those lower on the income scale.
Koltai said that there is a lot of talk about breaking mental health stigmas, but the way forward here is breaking the stigma among lawyers around demanding flexible work arrangements.
"If you're not comfortable with asking for that or doing that, then you're not going to get to the sort of sources we're talking about."
Their study also found that those coming out of the higher-tiered law schools report that they are less satisfied with their decision to become a lawyer than those from lower-tiered schools. Those prestigious recruits end up at the biggest firms, earning the most, while those who enter the public sector report more satisfaction at their decision to become a lawyer.
Those elite graduates also said they planned on leaving their jobs within the next two years, at a higher rate than those from lower-tiered schools. Dinovitzer said this is a complicated finding, however, because those young lawyers with excellent credentials could just as likely be headed for other jobs with similar demands.
Sabreena Delhon, manager for external engagement with TAG for the Law Society of Upper Canada, said that the health and well-being of lawyers is an access to justice issue. If lawyers are not at their best, clients are not getting the best representation, she says.
"If we don't have a legal profession that is empathetic or understanding and aware of their own needs in terms of mental health and awareness, that's really going to impede their ability to serve clients," she said.
Delhon says Dinovitzer and Koltai's work highlights the need to look at how prestige and success is measured in the law profession.
"I think they had a lot to offer in terms of framing the reality of the legal profession and asking some critical questions about prestige and how we need to be really conscious about life outcomes, and the panel discussion was really helpful because it underscored changes that are happening in the legal profession, what's going on in the legal culture and how that ends up affecting how access to justice is available to the public," she said.
Dinovitzer said that some in her field contend that the millennial generation is different than those who came before, that young people will refuse to drudge through the highly demanding 90-hour weeks their elders took as a right of passage.
She is skeptical as to whether these findings indicate that millennial lawyers will reject the lifestyle of long hours and high pay at the large firms.
"There are always people who will leave the large firm. Maybe now they're saying it more explicitly because it's work-life balance, but there were always individuals who said this is not for me," said Dinovitzer. "I feel like there is always going to be the ones who are willing to slug it out. But that's just me."
Following Dinovitzer and Koltai's presentation, a panel of law students suggested that maintaining work-life balance and mental health would not be something young people in the legal profession are willing to sacrifice for partner or a pay day.
On the panel was the University of Toronto law student Dylan Rybak, who wants to work for large corporate firms once he's graduated. He said that while he is excited about the legal profession and corporate law in general, his devotion has its limits.
"I do not want this to come at the expense of being OK with myself at the end of the day. I do not want this to come at the expense of the relationships that I think fundamental and give life meaning," he said.