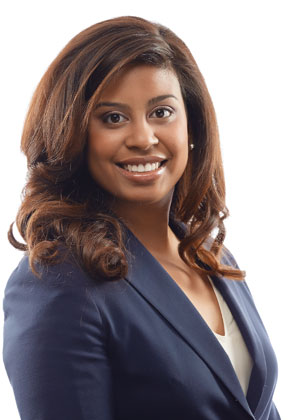 "The vanishing trial" is the catchphrase used to describe the reality of civil litigation: Trials and other advocacy opportunities are fewer and farther between. Lawyers, especially junior lawyers, do not get the same advocacy opportunities that once were commonplace. Even worse is that when those opportunities do come along, clients often want the senior, experienced counsel to argue. What is a junior lawyer to do? Refusing to accept the fate of lawyers of my vintage, I have uncovered ways in which the junior lawyer can get on her feet. Here are my top seven tips:
1.
Choose your firm and the lawyers you work for carefully

Your choice of law firm is an important one in determining how often you will get on your feet. The firm's culture really matters. Does the firm have a culture of taking on smaller retainers to let junior lawyers get real experience? Do lawyers espouse the view that junior lawyers should have advocacy opportunities? A quick litmus test: Enter the names of some junior lawyers into CanLII to see how often they are in court (and more importantly, how often they are by themselves or as lead counsel).
If you are already in a firm, all is not lost. Consider who you are working for. My experience is that busy lawyers who have already had a significant amount of advocacy experience tend to be the ones most generous with more junior counsel.
2.
Build a rapport with senior lawyers who will send you work

Forming a connection on a personal level with lawyers who will refer work to you is a great way to become lead counsel on files. Many senior lawyers attract files that they cannot do given their high billing rates. These lawyers need to know that you are smart, committed and loyal before they will hand files over to you. Work on building a personal relationship so that they think of you when their fees do not make sense for a file.
3.
Push your files forward

Pushing your files forward is good for both you and your clients. For example, if you have just delivered a statement of defence, why not try and schedule discoveries right away? Once discoveries are scheduled, why not set the matter down for trial? The quicker you turn around your files, the faster you will get on your feet.
4.
Create opportunities (and build hard skills)

I am not one to sit back and wait for things that I want. So, if I want a specific opportunity, I look for it. Consider taking on a
pro bono
file to advance your skills. Do all the trial advocacy courses you can. Be entrepreneurial and find clients to field you work (even if at a discount).
5.
Ask

Good things come to those who ask for them. Is there an upcoming motion? Appeal? Appearance? Ask to do it. Or, if that does not seem reasonable, ask to do a piece of it. Identify a reasonable piece to siphon off. The ask will be more persuasive if you have experience (for instance, on a
pro bono
file). If you do not have the experience, the best way to convince someone to let you have a witness or a piece of the argument is to work it up before you ask. Senior counsel is more likely to say yes once they see you have taken the initiative.
6 .
Be confident

Ultimately, senior lawyers argue things because clients have confidence in them. Project confidence so lawyers and clients do not think twice about letting you stand up in court. How do you project confidence? Know the file and the law well. By doing your homework, you will inspire confidence naturally.
7.
Do not be selective

I take on all kinds of cases for all kinds of clients in all areas of law (from tax litigation to slip-and-fall cases). If you want to be a securities lawyer and you only take on securities cases, you are limiting the advocacy opportunities available to you. Broad exposure to a variety of cases also makes you a better a lawyer as you can draw from your experiences in other areas.
Atrisha Lewis is a litigation associate at McCarthy Tétrault LLP in Toronto. Passionate about advocacy, Atrisha has a broad litigation practice where she works on commercial, tax, patent, and medical negligence matters. She can be reached at
alewis@mccarthy.ca
and Twitter:
@atrishalewis