Upcoming webinar tackles best ways to thrive in an evolving legal industry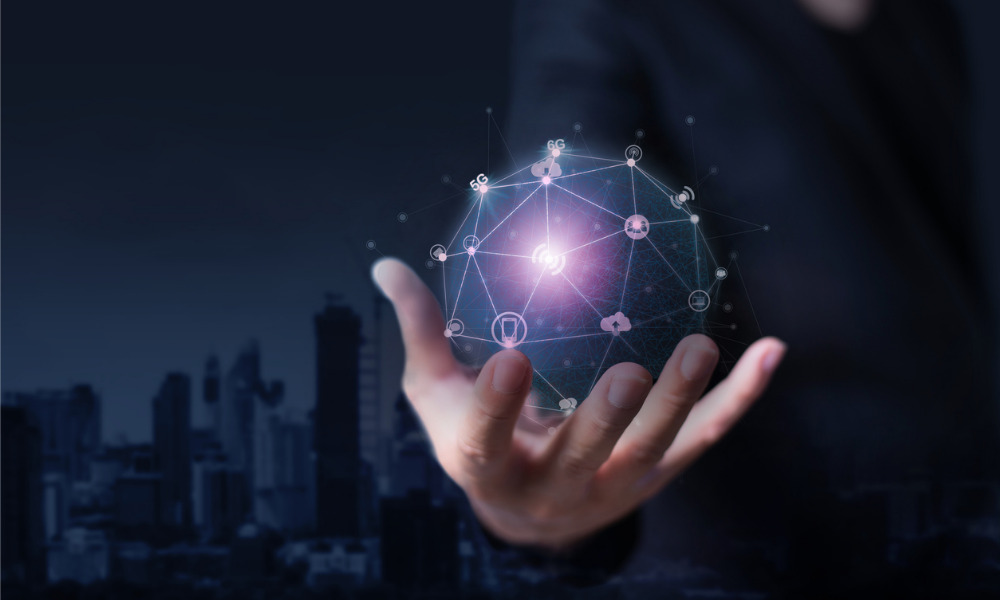 This article was produced in partnership with LexisNexis Canada.
There's no debating that the integration of digital technology is transforming the delivery of legal services and changing how lawyers operate and deliver value to their clients. The question now is, how can lawyers most efficiently leverage this technology to make them better at what they do?
"As the volume, variety, and velocity of tasks increase and intersect, law firms need to develop a digital transformation strategy," says Collin Smith, Director of Marketing at LexisNexis Canada. "COVID-19 has proven to be a catalyst driving the speed of exploration and adoption of technology, and this provides new business opportunities for law firms and corporate legal departments."
Key technologies – including AI, machine learning, and digital video conferencing – are proven to improve the speed, effectiveness, and efficiency of lawyers, allowing them to focus on their core business. While technology will "never be a substitute for the application of judgment and ethics that lawyers deliver to their clients and was never meant to do so, it can free up resources and time for more complex, value-added work," Smith says, noting that those that choose to ignore this fact risk finding themselves at a competitive disadvantage.
Smith will speak to these issues in an upcoming webinar, Digital Transformation and Your Law Practice. Backed by a panel of leading experts including Helen Voudouris, Director of Online Product Management, LexisNexis Canada Inc.; Charles E. Gluckstein, Managing Partner, Gluckstein Lawyers; Susan Wortzman, Partner, McCarty Tetrault LLP; Al Hounsell, Senior Innovation Lawyer, Norton Rose Fulbright Canada LLP; and Natalie Munroe, Chief, Osler Works - Transactional & Legal Operations, Osler, Hoskin & Harcourt LLP, the webinar will explore the latest technological trends and identify ways to thrive in an evolving legal industry.
The panel is set to tackle topics such as the role of automation and AI in driving productivity, digitizing knowledge management, and ultimately how new technologies are forcing firms to rethink how they operate.
"This webinar will be an excellent opportunity for lawyers to get real-world examples from practicing lawyers on how the newest technology was implemented, how processes are managed, and the benefits to the organization," Smith says. "The value and increased role of technology is a key topic for discussion in the legal industry, and having it addressed by this panel of tech-forward legal professionals makes the webinar a high-value event."
Don't miss out on this valuable insight – secure your spot today.
LexisNexis Canada is committed to delivering information and workflow solutions to Canadian legal professionals to make their work lives easier. LexisNexis®Canada is part of LexisNexis® Legal & Professional, a leading global provider of information and technology solutions that enable professionals in legal, corporate, tax, government, academic and non-profit organizations to make informed decisions and achieve better business outcomes. Try Lexis+ Canada today.