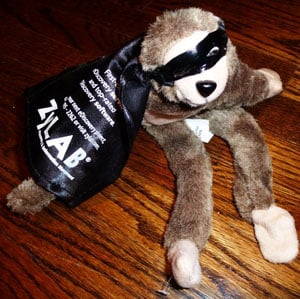 Billed as "The Most Important Legal Technology Event of the Year!" LegalTech took place in New York last week. It is at once a major CLE conference and a large law technology trade show; the event also features keynote speeches and panels on a daily basis that attract some marquee speakers (for example, this year saw keynote addresses from Theodore B. Olson, former solicitor general of the United States, and Charles Duhigg, author of The Power of Habit: Why We Do What We Do in Life and Business). There is always good representation from vendors, practitioners, clients, and the bench at the event, with a number of CLE streams targeting a variety of interests. Over the past few years, the conference has tended to be dominated by e-discovery interests in both the CLE streams and trade show participants.
Overview

Without a doubt, this year's LegalTech was impressive. Although there was no major announcement, new product, or technology category showcased, and no theme for the show emerged in the weeks prior to this year's show, I found the 2013 event had a buzz that has been lacking for the past three years. Although I haven't seen conference attendance numbers, my own impression was the event was better attended this year than in any year since 2008. There also seemed to be a greater number and variety of vendors present.

This year the event was held from Tuesday to Thursday rather than the Monday to Wednesday of previous years. I had been skeptical this move would be beneficial to attendees but I have changed my mind; permitting conference attendees to "work up" to the event on Tuesday permitted one extra evening for networking and, for some, private product demonstrations that led to a more relaxed pace on the conference event days. Attending LegalTech now requires a greater time commitment since it also includes a Thursday, but I am now converted to the benefits of a Tuesday to Thursday show.

Canadians out in force

I was struck by the depth and variety of representation of Canadian attendees at this year's event. Naturally, most of the Canadian independent e-discovery boutiques were well represented, and provided some panel participants for the CLE stream. Additionally, there was representation from some of the Canadian offices of the major accounting firms that provide e-discovery services. However, this year there was a larger presence than in previous years by most of the national firms.

I take from this that Canadian law firms see e-discovery as an area that requires resourcing and technology and are responding accordingly. But a significant driver might also be some firms' interest in replacing their existing litigation support technology. I noticed law firms are sending e-discovery managers rather than lawyers, although a number of independent lawyers were present (myself included). Notably absent was representation from Canadian corporate clients; this is surprising as LegalTech now offers a number of CLE streams for in-house counsel and law departments.

Representatives of Canadian regulators have been attending LegalTech in greater numbers in recent years. Rumours that representatives from the Alberta, British Columbia, and Ontario Securities Commissions were sighted together may actually be a very positive sign for members of the Canadian e-discovery defence bar that disclosure requests from these commissions may become more streamlined and systematized in the months ahead.

Of note, we became aware that some Canadian vendors may have been up to a shopping spree on the trade floor and we are excited about the prospects for additional product and service offerings in the Canadian e-discovery marketplace.

CLE stream themes

This year's CLE streams showed the maturation of education about computer-assisted review technologies (a.k.a. "predictive coding") with several panels and one day's educational stream being devoted to the "how-to" use of this technology and the statistical sampling and review methodologies it requires.

However, discussion of analytics and the use of metrics were not limited to e-discovery defensibility: several CLE streams were devoted to the use of metrics for law firm and legal department management. At least two panels also explored new service delivery models for law firms.

Activity and players on the trade floor

The previous three years have seen unprecedented merger, divestiture, and refinancing activity in the e-discovery space for both products and service providers (of note, this past year Xerox acquired Lateral Data; however, we have yet to see the IPO that Recommind's CEO announced last summer that he wanted to complete). Huron Legal had major advertising at this year's event, which reminded me of how large and diverse this company actually is. HP-Autonomy occupied a prominent booth at this year's event, unlike in previous years, while Symatec/Clearwell's footprint appeared to be smaller but more visibly positioned.

We continued to hear unsubstantiated rumours at the event that Epiq Systems Inc. will be entering the Canadian marketplace as a review vendor; and we also heard unverified rumours that kCura may be at play.

In 2013, there was a greater diversity generally of products on the trade floor. There's no question more players are entering the e-discovery marketplace, and there were again major enterprises offering products and services in the information governance space.

Information and data security products and service providers are also gaining prominence within the event and this year's event featured several CLE panels on law firm data information security. That also translated into greater representation of security providers at the event, though most of the sessions appear to occur in private suites rather than on the trade floor.

The most exciting new vendor development for me was the presence of Palantir on the trade floor, suggesting this relatively new player (since 2004) has reached a maturity level that requires it to seek out new markets including in corporate e-discovery. Palantir is one of several companies with products offering deeper data integration capabilities than those offered in many e-discovery products. I predict a product war in this segment in the next few years, particularly in the corporate investigation and financial services space.

I was also heartened to see many new product offerings from both big and upstart players in the law firm and law department practice management space, including in law firm account management, sales data, service delivery, and legal project management channels. Many of these new products remain in beta but are promising.

New takes on existing products

All the products I saw and tried have made improvements and innovations over the past year. I note Nuix is a lot prettier and its functionality easier for the user to access. I expect the Nuix team to make major inroads into Canada this year.

Catalyst Repository Systems has rebuilt its processing and review product from the ground up and features more powerful analytics and a new interface (full disclosure: I have been a prominent Canadian user of Catalyst CR over the past years).

kCura has added a processing module to Relativity, and will be focusing on scaling the product for larger (big data) sets in the next release. Equivio has a cool-looking new product called "Themes," which bolts into its existing Zoom platform and adds improved content analysis to its offerings.

FTI Technology and Kroll continue to expand the intelligence within their technologies to offer greater searchability and more automated workflow.

Best of . . . swag and parties

I am advised that on the Monday night, Nuix hosted the best party (full disclosure: I wasn't invited), and there was a unique "martini and manicures event" (again, I wasn't invited). Best swag offered at the event was a tie: on Tuesday night Thomson Reuters' hosted guests at a lecture by Walter Isaacson and gave everyone an autographed copy of Steve Jobs biography (I was not at this one either). But I did swing by the ZyLabs booth to pick up an awesome plush monkey slingshot, my vote for the Best 2013 Trade Floor Swag.

Dera J. Nevin is a Toronto e-discovery lawyer and one of Canadian Lawyer's Tech Support columnists.