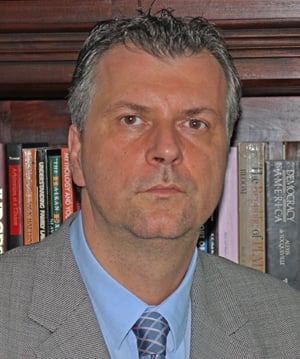 The aphorism "Where you stand is where you sit" means that one's philosophy and opinions are necessarily shaped by one's job or profession, which fits well within the ongoing debate over the proper role of lawyers in the adversarial system.
The negative public perception of the legal profession is somewhat ironic. Judges are the gatekeepers to access to justice. Lawyers remain in the vanguard in advocating for individual rights, both of which are fundamentally enshrined democratic values in any legal system governed by the rule of law. Hence, the adages "I want my day in court!" or "I don't care what it costs — sue the bastards!" continue to resonate in the public psyche.
The first question one should ask potential clients is about how much justice they can afford, especially in light of the serious problems facing economically disadvantaged litigants as reported recently in a
Toronto Star
article ("Legal Aid facing 'troubling cuts'"):
"The 'clinic resource office' is on the hit list as Legal Aid Ontario makes major service cuts, which community legal clinics fear will curb their ability to serve the needy. An e-mail obtained by the
Star
says Legal Aid Ontario is projecting a deficit of $46.7 million this year, despite the recent provincial government decision to invest an additional $150 million in legal aid services over the next four years."
The phrase "access to justice" has different shades of meaning. To the public, it usually means getting one's day in court. However, for other justice stakeholders, such as the provincial government, the judiciary, provincial law societies, and the legal profession, it's a continuing struggle to strike a balance between fair, efficient, and timely judicial administration on the one hand and substantive and procedural justice on the other. Ultimately, it's the perennial issue of the economics of law or, obversely, the law of economics.
In a recent
Beyond the Bench
blog post entitled, "Where have all the attorneys gone?" Ohio municipal court Judge Deborah J. Nicastro lamented:
"[M]ore and more defendants fall within the grey zone where they do not meet the state's indigency guidelines yet lack the financial resources to hire an attorney. . . . Within the past 18 months, I have noticed many days when all the defendants in my courtroom were represented by appointed counsel only or had no representation at all. . . . In civil cases, most of which are credit card debts, I estimate that at least 70 per cent of the defendants are self-represented."
Is the phenomenon of unrepresented or
pro se
litigants a result of the downturn in the global economy or the historical effect of inflation escalating the cost of legal representation? Certainly, not only individual and corporate clients, but institutional clients are keeping a closer eye on the legal services bottom line. They expect lawyers and law firms to consider alternative arrangements, such as contingency, fixed or block fees and hybrid compensation agreements, in some instances.
"If it ain't broke, don't fix it" no longer curries favour with civil justice reform advocates. Take, for example, the recent change to Ontario's Rules of Civil Procedure following the recommendations contained in the province's civil justice reform project. In a similar vein, U.K. blogger Charon QC recently reported on the
"Review of Civil Litigation Costs: Final Report"
by Lord Justice Rupert Jackson. Contained in the report is a submission by the Law Society of England and Wales warning that to "extend the principle of fixed costs could adversely affect access to justice or increase the number of unrepresented litigants bringing claims."
If we take the law society's argument
in extremis
, then fixed costs make the cure worse than the disease of a lack of access to justice. Of course, no one ever speaks about "equal access to justice" or, for that matter, "access to equal justice."
Is a "civil Gideon" (based upon the landmark U.S. Supreme Court case of
Gideon v. Wainwright
) guarantee of counsel the answer? Not so, according to Benjamin Barton of the University of Tennessee College of Law, whose recent article
"Against civil Gideon (and for

pro se

court reform)"
favours
pro se
court reform:
"The fact that civil Gideon is a bad idea and saps energy and resources from a better, more workable solution, however, necessitates an effort to convince others to join the
pro se
court reform movement."
Nevertheless, bar associations, academics, and poverty lawyers are working harder on civil Gideon than ever. In 2006, the American Bar Association house of delegates unanimously approved a report calling for a national civil Gideon to "provide legal counsel as a matter of right at public expense to low-income persons in those categories of adversarial proceedings where basic human needs are at stake, such as those involving shelter, sustenance, safety, health or child custody."
Is it axiomatic that access to justice is simply a function of the economics of litigation and the business of law or is access to justice an oxymoron?
Antonin I. Pribetic is litigation counsel at Steinberg Morton Hope & Israel LLP, and a sessional lecturer at UTM-Rotman School of Management's diploma in investigative and forensic accounting program and author of the
Trial Warrior Blog
.