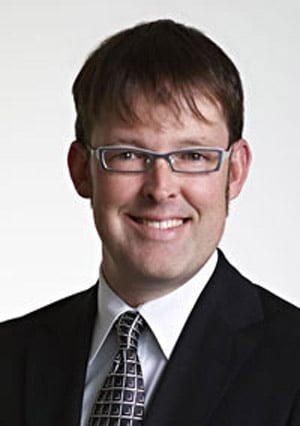 Throw out the law that has been piling up since
Smells Like Teen Spirit
charted in 1991. Never to be heard again from the mouths of litigators are the names
Pizza Pizza, Irving Ungerman
, and
Aguonie
. And consign the cases under the new
Rules of Civil Procedure
Rule 20 decided in 2010 and 2011 to the dustbin of history.
With the release of the Ontario Court of Appeal decisions last week in
Combined Air Mechanical Services Inc. v. Flesch
, nothing that went before needs be referenced going forward. 2012 will be Summary Judgment Year Zero.
Flesch
is one of five appeals that were heard together by a five-judge panel of the Court of Appeal (Chief Justice Warren Winkler, justices John Laskin, Robert Sharpe, Robert Armstrong, and Paul Rouleau). In releasing the reasons for all five appeals in one authoritative and unanimous decision, the court has sent a strong message about the appropriate time and utility of motions for summary judgment, and articulated a new test governing when summary judgment ought to be granted. It has produced a comprehensive trail guide to summary judgment practice in Ontario.
In case anyone might have doubted that
Flesch
is to be the beginning of a brave new Rule 20 world, the Court of Appeal put that doubt to rest by explicitly stating that their approach is a fresh one that departs from the jurisprudence on Rule 20 since the 2010 amendments. In other words, time to move on, folks.
But move on to what? Gone are the musings on what is a genuine issue requiring a trial. Now we must meet "the full appreciation test" (under Rule 20.04(2)(a) — the "full appreciation test" does not appear to apply where the parties have agreed to have the matter determined by summary judgment pursuant to Rule 20.04(2)(b))."
Rather than try to define "the full appreciation test," which is not something that lends itself to a few pithy sentences and may leave the reader lacking a full appreciation of what the court is talking about, I am going to let the court speak for itself:
"In deciding if these powers should be used to weed out a claim as having no chance of success or be used to resolve all or part of an action, the motion judge must ask the following question: can the full appreciation of the evidence and issues that is required to make dispositive findings be achieved by way of summary judgment, or can this full appreciation only be achieved by way of a trial?
"Thus, in deciding whether to use the powers in rule 20.04(2.1), the motion judge must consider if this is a case where meeting the full appreciation test requires an opportunity to hear and observe witnesses, to have the evidence presented by way of a trial narrative, and to experience the fact-finding process first-hand. Unless full appreciation of the evidence and issues that is required to make dispositive findings is attainable on the motion record — as may be supplemented by the presentation of oral evidence under rule 20.04(2.2) — the judge cannot be 'satisfied' that the issues are appropriately resolved on a motion for summary judgment."
So, summary judgment ought to be granted where the motion judge has gained a "full appreciation" of the evidence and issues in a manner similar to that of a trial judge, and ought otherwise to be denied. While there is considerable elegance to this approach, it seems to assume it is possible for judges to know what they don't know. I confess some skepticism as to the ease with which the judiciary will be capable of assessing "unknown unknowns" as appears to be required in order to administer the "full appreciation test."
That said, whatever shortcomings of the "full appreciation test" might be exposed in the years to come, there are a number of things the Court of Appeal has definitively clarified:
1. The Rules of Civil Procedure have changed substantially and summary judgment will, as was intended, be more available than prior to the Rule 20 amendments.
2. The sole surviving relic of the prior jurisprudence is the evidentiary obligation of the parties to put their best foot forward and not to sit back and wait for more favourable evidence to develop. However, as these principles are repeated in
Flesch
and must be filtered through it, there does not seem to be any reason to refer back to those authorities independently.
3. A fertile ground for opposing summary judgment motions, where the motion has been brought in advance of discoveries, will be to assert that granting judgment would deprive the respondent of the opportunity to put its best foot forward, and therefore, for the judge to get a full appreciation of the case.
4. Whether or not
viva voce
evidence ought to be called is a decision for the motion judge alone, and is a power to be used (in fairly narrow circumstances) in order to discharge his or her obligations under Rule 20. That is, a party cannot bring or respond to a summary judgment motion on the assumption they will be allowed to call a live witness to supplement the record or overcome a deficiency in their affidavit evidence. Consistent with this, in a little bit of a drive by, the Court of Appeal told the Toronto Region court to stop making counsel fill out a summary judgment form indicating whether they intend to call
viva voce
evidence.
5. In general, don't bring summary judgment motions: where a case is complex and credibility issues are central; or under the simplified procedures (Rule 76), though the Court of Appeal acknowledges there will be exceptions.
6. The standard of appellate review from summary judgment motions remains the same: correctness with respect to application of the legal test, and palpable and overriding error respecting any factual determinations.
7. A party seeking substantial indemnity costs must convince the court that the other side acted unreasonably or in bad faith for the purpose of delay in bringing or responding to a motion for summary judgment, as required by Rule 20.06. However, as the jurisprudence becomes more settled on when it is appropriate to move for summary judgment, the court must more closely scrutinize the reasonableness of the impugned conduct.
8. Any trial management orders arising from a summary judgment motion pursuant to Rule 20.05 ought not to simply make the trial a reconfiguration of the dismissed motion. Instead, such orders must facilitate the conduct of a genuine trial that will permit the full appreciation of the evidence that was lacking in the motion. Specifically, materials used on the summary judgment motion should not be used at trial as a substitute for
viva voce
evidence before the trial judge.
Flesch
definitively lays out the structure of summary judgment in Ontario. It will, no doubt, take years of litigation to fully flesh it out.
Andrew Lewis is guest writing this month's Trials & Tribulations column for our regular columnist Margaret Waddell. Lewis is a partner and litigator at Paliare Roland Rosenberg Rothstein LLP in Toronto, practising principally in the areas of employment law and commercial litigation. He can be contacted at
[email protected]