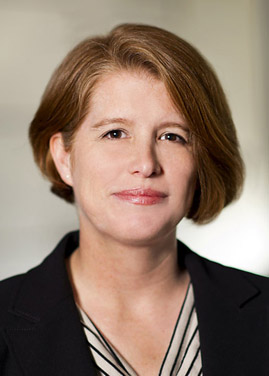 In January 2015, Canada will roll out the new "express-entry" program. This is being touted as a new and improved way to support economic immigrants interested in coming to Canada.

While the government has spent considerable time hyping the benefits of the new program, there seems to be little practical information reaching the public (or immigration counsel!) about how this new program will work in actual practice.

Here's what we know so far, some of which was learned from a webinar sponsored by the Canadian Employee Relocation Council and attended by Citizenship and Immigration Canada.

The express-entry program is aimed to encourage foreign nationals to apply for Canadian permanent residence under a new regime that will match their specific skillsets to those in demand by actual Canadian employers. These interested foreign nationals (whether abroad or in Canada on work permits) will submit some type of an initial application online (details as to the scope of the application have not yet been released).

We do know that as part of this application, the foreign national will be able to (and is encouraged to) promote themselves to appear more attractive to prospective employers. (This "promotion" was jokingly referred to by immigration counsel at the Canadian Bar Association national immigration conference as being akin to a dating profile on Lavalife.)

Through this process of a foreign national's self-promotion, employers actively recruiting will be able to gain access to information about the foreign national, including their resume and skillset. The employer can then select an applicant and support that applicant's permanent residence application.

Effectively, by selecting the foreign national, the ranking of that foreign national will rise, making it more likely he or she will receive an "invitation to apply" for permanent residence. Once a foreign national has received this invitation, he or she has 60 days to file for permanent residence. At the writing of this column, there was no indication as to the frequency with which these invitations would be sent.

The fundamental difference between the current program and the new express-entry scheme is instead of a first-in-line approach, applicants will only be invited to apply once they have ranked high enough to show they possess the ability to integrate economically into Canada. This self-promotion process is critical to achieving this ranking for a foreign national to be able to apply for immigration. It also presupposes employers will want to use this new system as a recruiting tool.

The government has indicated as part of this program, permanent residence applications will process in approximately six months, allowing for the faster entry to Canada of skilled, employable/employed foreign nationals. However, there is no indication of how long the recruitment/promotion stage will take, or how often or quickly applicants will be selected to receive an invitation to apply.

The focus of the PR campaign undertaken by CIC has been on the fact that those applicants who are selected to apply will have been vetted as those who bring an identifiable, and now apparently quantifiable, economic benefit to Canada. Those applicants already in Canada on work permits or who are provincial nominees should be invited to apply for permanent residence immediately, and should ostensibly be given the benefit of the six-month processing time.

It sounds like a PR win. This program, in essence, could limit the number of temporary foreign workers to Canada by increasing the number of permanent residents to Canada through targeted recruitment campaigns and direct employment. In theory, it addresses critical shortages by putting employers directly in touch with potential workers abroad.

While on the one hand, this is certainly a laudable aim, the concern I have as a practitioner is that it assumes two things: 1) employers have six months or more to go through this process (and are willing to make this type of investment on someone they don't know); and 2) foreign nationals necessarily want to become Canadian permanent residents.

To the first point, I am sure there are employers who have long-term needs that may warrant waiting six-plus months for a foreign national to arrive in Canada to fill a currently empty role. However, this six- or eight-month waiting period is still too long. The market could completely change in that time, the foreign national could get a different offer, or the business could have a new project with a different requirement for a new skillset. It's not "just-in-time" enough to capture the changing face of a global economy and fast-moving international marketplace.

Further, while most positions may be perceived by an employer to be permanent, supporting permanent residence and having someone move to Canada under this scenario may be more than an employer is willing to take on.

Most multinational companies do fast hiring in response to changing market conditions. These employers will not be able or willing to wait the time necessary to go through the express-entry process for the sole purpose of bringing in a foreign worker when the benefit of the temporary foreign worker program is still available.

At present, the focus of the express-entry system appears to be so limited and overly structured it could prove meaningless to large employers with changing work needs.

The second point is it presupposes every foreign national wants to become a permanent resident of Canada. This is simply not true, and increasingly less true in today's economic landscape.

I have clients with employees who have chosen that employer specifically because of the ability to travel, to work in new places, and to see different parts of the world. It would seem many professional-level foreign nationals would choose to go through the existing temporary foreign worker process in order to come to Canada on a temporary work permit without the burden or expense of becoming a permanent resident.

That foreign national can always decide at the one-year mark whether or not to pursue permanent residence. At this point, that temporary foreign worker would still receive the benefit of the promised faster processing times under the new program.

At the practice level, I don't see this is going to change things much for the average foreign worker or employer. Sure, maybe some employers that bring in temporary foreign workers will begin to consider this "matching" process for positions they can't fill, but in reality, this isn't how most multinational companies find the temporary foreign workers they seek to hire.

Employers have used the Internet, recruiters, and other mechanisms to fill these types of roles for many years and have depended on the flexibility of the temporary foreign worker program to bring in workers in a fast and efficient manner (even when the program has failed to provide fast or efficient service).

The aim of the express-entry program is laudable, and it will be interesting to watch it roll out. It remains to be seen whether it will offer the benefits identified by CIC and whether employers and foreign nationals will embrace this type of matching system. I look forward to working with my clients on continuing to find the best immigration methods utilizing the many options now available to them.