Ontario firms could be permitted to drastically change their shape and structure under proposals due to be debated tomorrow by the Law Society of Upper Canada.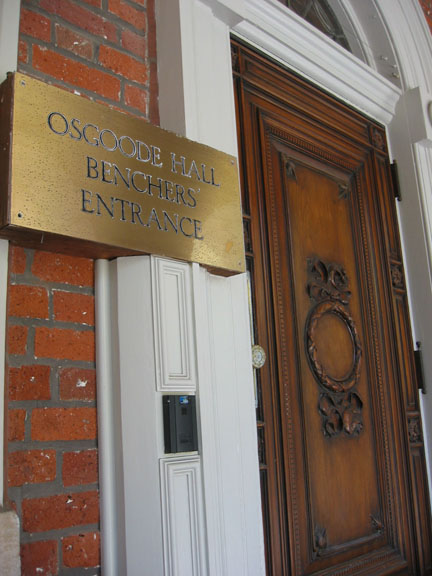 A
major report
set to be voted on by Convocation recommends four possible options, including allowing firms to be partly or largely owned by non-lawyers, and loosening restrictions on the services they can provide.
The four models proposed by the alternative business structures working group are:
Permitting up to 49 per cent ownership by non-licensees in entities only providing legal services;
Restricting firms to providing legal services, but with unrestricted ownership;
Allowing up to 49 per cent non-licensee ownership and permitting firms to provide legal services and non-legal services except those identified as posing a regulatory risk;
Permitting unlimited non-licensee ownership and the provision of legal services and any other services, except where there is a sufficient regulatory risk identified.
Subject to Convocation's approval, lawyers will be consulted on these options and their responses will weigh into a more detailed report.
The report states: "The working group concluded that there are negative consequences inherent in current regulatory limitations on the delivery of legal services in Ontario that could be addressed with the thoughtful liberalization of business structures."
The group also recommends the law society seeks a statutory amendment granting it express authority to regulate firms and other entities providing legal services.
Non-lawyers are currently barred from owning law firms in Ontario and most other provinces in Canada, unlike in Australia and the U.K. where this is increasingly common.
In Quebec, non-lawyers can own professional corporations practising law if lawyers or other regulated professionals own at least half of the voting shares. In the U.S., only the District of Columbia permits limited non-lawyer ownership or management of law firms.
But allowing alternative business structures could help to improve access to justice, according to the report, by encouraging innovation, providing access to additional capital and supporting better use of technology.
Allowing firms to scale their operations more efficiently could "lead to enhanced quality" and allow them to move away from the billable hour, the report suggests.
A rule change could also help sole practitioners and small partnerships that consider the business and marketing aspects of their practice "a burden," it claims.
John Rider, chief innovator at Cognition LLP, agrees with the need for firms to have better access to capital.
"We're no longer competing just against each other but against software companies, LPOs [Legal Process Outsourcing], India, South Africa. "Clients are looking for any possibility to reduce their legal spend. As a result of all that, our firms need access to funds outside of the profession so we can expand and compete," he says.
Although the working group did not state whether it had a preferred option out of the four, it argues against maintaining the
status quo
.
The report said: "The existing right regulatory restrictions on business structures are not justifiable given the lack of evidence that liberalization will cause harm.
"This is coupled with substantial evidence that business structure liberalization combined with entity regulation is likely to provide greater flexibility and more options for both licensees and the public."
Although the conclusions are based on extensive research, including a symposium held last October and commissioned papers written by University of Toronto Faculty of Law professors, it appears unlikely any changes will happen in the short-term.
There is no timescale for the additional consultation; an LSUC spokesman said this may be discussed tomorrow or at a later date, depending on the outcome of the votes. Some of the proposals may require legislative changes before they could be implemented, he added.
Rider hopes the law society will move as quickly as possible to adopt the recommendations, even if it means taking an incremental approach.
"The legal profession will become the slowly boiling frog if it doesn't act quickly," he warns.
Update 4:05 pm: comments from John Rider

Update Feb. 28: Convocation unanimously approved a motion Feb. 27 to launch a consultation on the four proposed non-lawyer ownership alternatives. The consultation will also seek the bar's input on law firm and entity regulation based on compliance with the rules, instead the the current complaint-based system. Details on the consultations will be posted on the LSUC's website in the coming days.