After a nine-year legal battle, the Superior Court of Québec's Justice Daniel H. Tingley has ordered Dunkin' Brands Canada Ltd. to pay plaintiffs $16.4 million in damages and costs — exactly what was claimed by the franchisees.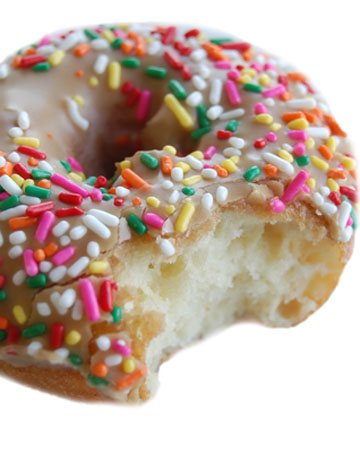 In his ruling in
Bertico Inc. v. Dunkin' Brands Canada Ltd.
, Tingley found in favour of Dunkin' Donuts' former franchisees, who were suing the franchisor for incompetence, negligence, lack of support and assistance, as well as flagrant breach of the contract entered into between the franchisor and its franchisees. The latter applied, in particular, to protect and enhance the brand between 1995 and 2005 — a period when Tim Hortons and other coffee franchises in the province were rising in popularity.
"This is one of the longest franchise litigation battles, probably in Canadian history, and definitely in Quebec franchise history, and I think it sends a strong signal," says Frederic Gilbert of Fasken Martineau DuMoulin LLP who acted for the plaintiffs. "Not only franchisors but franchisees in the franchise industry in Canada should acknowledge this decision and say, 'how does this impact my business?'"
Dunkin' Donuts has indicated it intends to appeal the decision.
In his remarks Tingley stated: "It is a sad saga as well of how a once successful franchise operation, a leader in its field — the donut/coffee fast food market in Quebec — fell precipitously from grace in less than a decade; literally, a case study of how industry leaders can become followers in free market economies."
While there used to be more than 200 Dunkin' Donut stores in Quebec, there are now less than a dozen.
At one point Dunkin' Donuts wanted its franchisees to move up their renovation deadline under the contract and a promise was made that if the franchisees put money in earlier than stipulated it might help them compete with Tim Hortons. Dunkin was supposed to contribute $40 million, half of which would come from the franchisees, but it didn't fulfill its end of the deal.
After 72 days of testimony, Tingley determined that the franchisees were not poor operators. "They were amongst the best and most successful in the Quebec 'réseau.' Many of the owners operated several stores."
The case is unique says Jennifer Dolman, a commercial litigation partner with Osler Hoskin & Harcourt LLP, because the judge treated it as a fundamental breach of the contract.
"That's very rare. I can't think of another case like it. Franchisees do try to take the position they've had a fundamental breach but that's really for total failure of consideration when one of the contracting parties is not getting any benefit from their bargain," she says.
However, Dolman says it is important that the judge stipulated that franchisors are not entirely the guarantor of success.
"A franchisee enters into a franchise agreement with the expectation that they are going to be somewhat successful and make that choice to go into a franchise as opposed to hanging up their own shingle because there is a system to rely on. In this case though Tim Hortons was coming on in a big way and Dunkin' was not supporting its franchisees, so facing competition, one by one, they started closing. Whenever franchisees close franchisors want to avoid that because it's not good for their reputation."
Dolman says the leading case in Ontario is
Shelanu Inc. v. Print Three Franchising Corp.
but unlike the Dunkin' Donut case, the judge did not find there was a fundamental breach of contract.
"The trial judge in that case felt there was a fundamental breach but it went to the court of appeal and the court said no, because even with a litany of complaints the court couldn't find a substantial failure of consideration under the contract because the franchises still had the right to use the mark, the system and the brand," she says.
In most cases, even if franchisees are unhappy, Dolman says there is still value to the brand they are using.
"In this case the judge felt what was crucial was the brand and this brand had been completely devalued in the Quebec market and franchisees had very little to show for their investment."