Carpay takes indefinite leave of absence due to private investigator controversy, CBA head reacts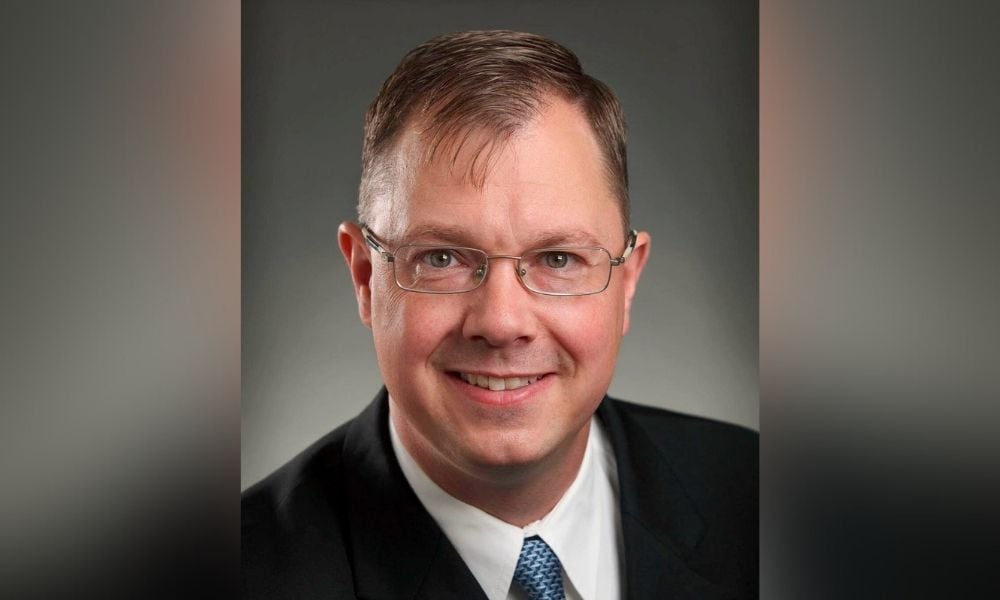 John Carpay, an Alberta lawyer and staff president of the Calgary-based Justice Centre for Constitutional Freedoms, is taking a leave of absence in the wake of hiring a private investigator to surveil a Manitoba judge presiding over a case the Centre had brought.
The board of directors of the Justice Centre announced on Tuesday that Carpay would take an "indefinite period of leave," and said no member of the board had been consulted about the decision or had any prior knowledge of it.
"Surveilling public officials is not what we do," the board of directors said in a statement posted to the Justice Centre's website. "We condemn what was done without reservation. We apologize to Chief Justice Joyal for the alarm, disturbance, and violation of privacy. All such activity has ceased and will not reoccur in future."
The announcement came one day after Carpay publicly admitted to hiring a private investigator to include Manitoba Court of Queen's Bench Chief Justice Glenn Joyal in "passive observation" that evidently included government officials.
The surveillance was intended to catch the chief justice breaking public health rules to do with COVID-19. Carpay has also since apologized to Chief Justice Joyal.
The Justice Centre is supporting multiple churches across the country in court challenges against COVID-19 public health orders. Carpay's admission of hiring surveillance to watch Joyal has been widely condemned.
"A cornerstone of our democracy is that we have a free and impartial, independent judiciary," Canadian Bar Association President Bradley Regehr told Canadian Lawyer. Judges are "supposed to make decisions based on the evidence that is put in front of them, and the law, and not to have influences such as these being [placed] on them."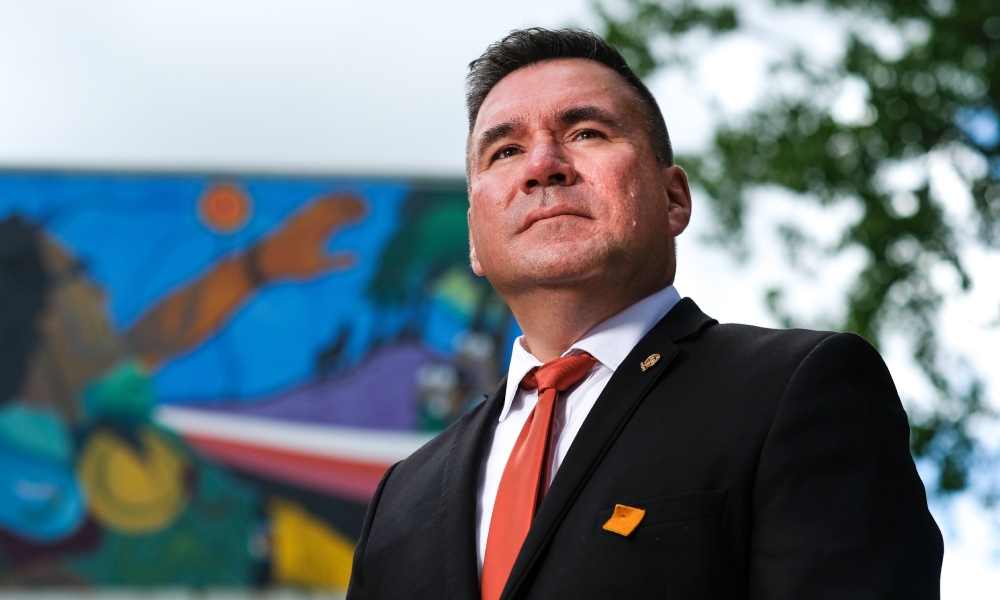 "A cornerstone of our democracy is [an] independent judiciary," says CBA President Brad Regehr. CREDIT: CBA.
Chief Justice Glenn Joyal held a special hearing on Monday after learning a private investigator had been hired to find embarrassing information about him breaking public health regulations. Joyal said he realized he was being followed when he left the courthouse and a person, who appeared to be a teenage boy, also went to his home and spoke with his daughter.
Joyal has yet to rule on the case involving seven Manitoba churches, represented by the Justice Centre, who are challenging public health orders. He said his decision would not be influenced by his experience being followed by the private investigator.
But he admonished Carpay for interfering in the administration of justice.
"If we are now in an era where a sitting judge, in the middle of a case, can have his or her privacy compromised as part of an attempt to gather information intended to embarrass him or her, and perhaps even attempt to influence or shape a legal outcome, then we are indeed, in unchartered waters," Joyal said Monday.
It is fundamental that justice is done, and seen to be done, says Ian Scarth, Manitoba Branch President of the Canadian Bar Association.
"The public needs to know that when they go into a courtroom, the judge or the trier of fact … is going to be fair and not biased through any other mechanisms," he says.
"If the public believes that officers of the court are trying to influence judges other than by their arguments, the whole system has the potential of breaking down. … Judges cannot be intimidated, they cannot be paid off, and lawyers can have no part in that system if we're going to function."
The surveillance included following Joyal around Winnipeg, to his home and also to his cottage, and speaking to his daughter.
"It was crossing a line; it was not appropriate. It should never have happened; never," says Regehr. "This just makes no sense," he adds; "why would an officer of the court employ a private investigator to follow a judge sitting on your matter? It's incomprehensible why you would make a such decision."
Winnipeg police are reportedly investigating the matter, and Carpay is expected to be subject to an investigation and disciplinary proceedings in Alberta, where he is a member of the bar, or in Manitoba, where the surveilling took place.
That said, "although we're condemning what's been done, you still have to give people an opportunity to defend themselves," says Scarth. "You're innocent until proven guilty."
An Ottawa-based human rights lawyer, Richard Warman, filed complaints on Monday with the Law Societies of Manitoba and Alberta over what he has reportedly called "egregious" professional misconduct.
The board of directors of the Justice Centre said an interim president will be appointed and there will be a review of operations and decision-making at the organization.
With files from The Canadian Press.