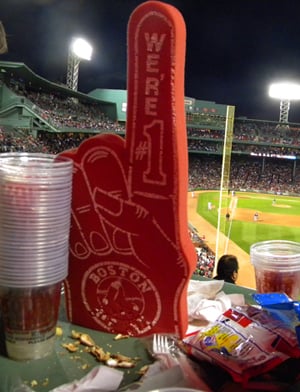 With summer coming to a close and interview season forthcoming, Canadian Lawyer 4Students will be running a series of articles over the coming months to assist students with the recruitment process. In part 1, we get a current student at a large, commercial law firm to provide some thoughts on what you should be looking into before and while putting together your application package.

Like many law students entering second year, I spent the last two weeks of last August doing what many of you are doing right now — copying and pasting cover letters for various firms, frantically calling student co-ordinators to express your "interest in their firm," and searching for dress clothes that hadn't been purchased by my parents for a wedding or graduation.

As many of you will likely be doing, I then proceeded to go through the on-campus interviews and the November in-firm process, where I scored my (supposed) dream job at a large, commercial law firm.

A year later, with a bit of experience under my belt — I hope the following pieces of information are useful to anyone taking the plunge into the commercial law world.

1. THE RESEARCH

Make sure you are actually interested in the law that firms practice

First thing's first, if you don't like business — or don't think you would want to learn more about business — then stop what you are doing and start applying elsewhere. No matter what practice areas every firm says they have, the reality is, only super rich individuals or big, corporate entities can afford the legal services at the rates that large, commercial law firms charge.

This may seem like very basic advice — but time and time again, people apply for these jobs with only a fleeting idea of this and end up being miserable when they realize that corporate and commercial law really is what large firms primarily practice.

Isn't a big commercial firm where I should start before I branch out?

There's no denying the list of famous lawyers and judges who have spent part, if not a major portion, of their careers at large firms. Many professors may also give you the advice of a "big firm" being a solid "training ground" for any branch of law. While these facts cannot be denied, they should be viewed with caution.

Big Law firms are no longer what they used to be one or two decades ago; the firms, for the most part, have become gigantic entities where it is increasingly hard to get significant responsibility on files until a much later stage of your career. A large part of your early years as a young associate will be spent doing clerical work.

If you are bent on getting into a large corporate firm solely for the (supposed) prestige or resume factor, push yourself and actually make a plan on what you want to do after your "one- or two-year stint." It gets hard to want to back out of a well paying job if you have no clue what you want to do after your "training period."

What will I learn from talking to student co-ordinators/going on firm tours?

Strategically, it is likely not a bad thing to go on tours or talk to student co-ordinators — a big part of the recruitment process is just getting your name known by the powers that be. But realistically, you'll learn next to nothing from any of these endeavours.

The student co-ordinators, as is their job, will likely give you various iterations of the same "pitch" they are trained to provide (after a few conversations, you'll be well versed in how every firm is "entrepreneurial," has an "open door policy," and is looking for "team players" . . . without recognizing the seeming contradiction in the first and third points).

The tours are generally run by students who are doing exactly what their student co-ordinators have told them to do — provide you with the same "pitch," talk glowingly about how they love everyone, and show you spots in the firm that you will spend next to no time in over your summer (including that favourite hangout, the "lawyers' lounge").

If you really want to get the goods on what it is like to work somewhere — find the summer students at your school and ask them to give you a candid assessment of their time (with the reassurance that you won't tattle on them to their student co-ordinator).

What is hire back?

Hire back generally refers to the percentage of students who get hired back after their articling year as associates at a firm.

I see a firm has a super high hire-back rate; isn't this too high to be true?

Likely, yes — which means you should be trying to find out from someone what lies behind those statistics. If a firm says they are hiring more than 80 per cent of their students, then right away you should be trying to decipher how many actually stay on a year after hiring, and how many are given short-term contracts before being asked to leave.
What about summer hire-back?

Short of theft or anything illegal, getting hired as a summer student will assure you of an articling position at a big firm.


2. THE APPLICATION PACKAGE

How much time should I spend on my cover letter?

It depends; if you are on the dean's list or higher, frankly your cover letter could be written in crayon and nobody will care. For all the talk of putting together an "interesting package" of materials for the large firms, a strong transcript can carry anyone into at least an interview.

If your grades are in the B to B+ range, certainly a cover letter that is to the point and demonstrates some interest towards working at a large firm can help you score some extra interviews.

Overall, though, the big message with a cover letter is that while it can lose you a job interview — especially if it contains spelling mistakes or incorrectly states or spells a firm's name — it will not necessarily win you one immediately. Just make sure the person reading it flips to the next page.

What grades will land me a job at a large firm?

There really is no answer; a lot depends on the demographics of the other students and how much capacity the various firms have to hire — the better your marks are, though, the more likely you'll be catching the eye of various firms.

How long should my resume be?

If your resume is any more than two pages, know that it will find its way promptly into the garbage of a number of student co-ordinators. Keep things clean and to the point.
What if the online server to upload my application package crashes?

If the absolute worst-case scenario happens, you best be getting on the phone immediately and explaining this to the firms you have applied to. But if you're really serious about working at a large firm, don't put yourself in this position in the first place. Get it done early.

Overall, after getting an assessment of the major practice areas of a firm, understanding its summer program structure, and talking to your colleagues at school, you will have more than enough research under your belt to put together your application packages and be ready for interview season.


Like many students, Kap Rooney entered law school in 2010 to delay getting a real job for three years. He will soon need to find another way to avoid growing up.