The wheels are in motion for Canada's newest law school, set to open in Thunder Bay, Ont., in September. The Lakehead University Faculty of Law Three has announced it first faculty members.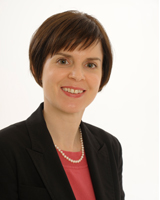 "One thing is clear: Lakehead University's ability to attract such quality people bodes well for the future of this law school," said founding law dean Lee Stuesser in announcing the new hires earlier this week. "I'm very excited how our law school's inaugural year is taking shape."
He tells
Legal Feeds
: "The hires come with the right mix of academic and practical experience, and this will serve us well as we integrate the practice of law into the theory of law."
Karen Drake, who joins the school as an assistant professor, is a lawyer at Erickson & Partners in Thunder Bay where she practises civil litigation, specializing in aboriginal law, labour and employment law, and human rights law. She is currently completing her LLM at the University of Toronto Faculty of Law, focusing on aboriginal legal issues.
Drake's interest in aboriginal law is fitting for the new law school since the curriculum will feature a concentration in aboriginal law, natural resources law, and issues related to practising in a small firm or as a sole practitioner.
"Aboriginal law right now in rural Canada — northern Ontario and in the West — is absolutely critical, so our students need to understand that," Stuesser told
4Students
recently.
Mariette Brennan has also joined the faculty as an assistant professor. She is a fellow colleague of Stuesser's at Bond University in Australia, where they both taught for the past four years. Brennan teaches Canadian constitutional law.
Rob Hudson, who is also a lawyer, has joined the faculty as head law librarian. He is the founding law librarian at Qatar University College of Law and also teaches legal research. Hudson is experienced in establishing law libraries.
Hiring top-quality faculty is important, but attracting the right students is also a priority, says Stuesser.
"We want students whose heart is in rural Canada," he says. "We are committed to what I call Main Street practice. So we are looking at students who are prepared to work in small-town Canada."
Steusser says the law school will be hiring more faculty with announcements to follow soon.
In its first year, Lakehead's JD program is expected to enrol 55 students. Lakehead's law school is the first one in Ontario in 44 years, and will be housed in the historic Port Arthur Collegiate Institute building.
In other Lakehead news, Derek Burney, senior strategic adviser at Norton Rose Canada LLP in Ottawa, has been named the eighth chancellor of the northern Ontario university. He starts his new role in June.