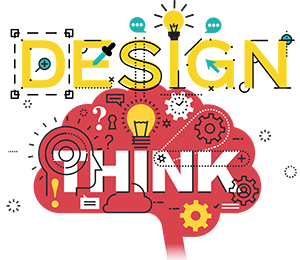 Change management by design, or design thinking, may sound like a complicated business school theory but, in fact, many businesses tackle it every day. The application of it for in-house legal departments and law firms can be transformative, but it requires a serious desire to look at how things are currently being done and an equal desire to actually make change.

Design thinking borrows from creative fields and gives business organizations tools to really change how things get done. The process was discussed last week at the Emerging Legal Technology Forum sponsored by Thomson Reuters and MaRS LegalX in Toronto with a panel called The Impact of Design: A Corporate Legal Department Conversation.

The panel discussed how more and more legal organizations are embarking on projects to "design" a better way of doing business with their external service providers.

There are essentially five steps that make up a design thinking project, said Liam Brown, founder and chairman of Elevate Services, Inc. An organization needs to identify what it needs, then identify the problems that need to be solved, followed by brainstorming the solutions (which could include both lawyers, finance people and others in a legal department), then build the solution and finally test what you come up with.

"Design thinking is really a lot of common sense," said Brown. "You really need multi-disciplinary teams working together and you need to get the right people in the room. You have to have empathy and be curious — don't be fixed or locked on something but be prepared to put yourself in the other person's shoes and try things out," noting that for law firms, having the right people in the room could include having clients there as well providing feedback.

Linda Rush, privacy officer and associate general counsel at Avis Budget Group, explained how a little more than a year ago Avis Budget's general counsel decided he wanted to look at both the legal department spend annually and that spent on external counsel and how the company was receiving legal services, as well as the technology they were using or not using to get those services.

It was sparked in part by the fact the legal department was presented with a "zero-based budget" in which it was told to start from a point of having no budget for legal services and demonstrate what it needed to operate.

"We were using hundreds of different law firms around the globe and a lot of that stemmed from prior relationships before the acquisition, but it was very inefficient and ineffective," Rush said.

"Our general counsel had a great vision of where he wanted to be. We weren't familiar with these concepts of design thinking, but, in effect, it's exactly the process we went through and continue to go through," she said.

Avis Budget went from hundreds of firms to seven, assigning different firms subject matter expertise. They evaluated firms on a variety of requirements, but they asked that they bring their legal operations team, including technology people, to the table.

"If we had a corporate position because one firm was handling that subject matter, even if it was different geographies, they internally had a team that would know our message and it would filter to all lawyers working for us globally so we could have more efficient use of legal services externally and not repeating each outside having its own outside counsel doing the same thing," she said.

"We have only been in implementation phase this year and already have seen a multi-seven-figure savings. At least from that perspective it's working, but we know it's an evolution and we're still in the process," she said.

At Fidelity Investments, senior vice president and deputy general counsel Alexander Gavis, who teaches a class on design thinking for lawyers, says Fidelity is using design thinking in a number of different ways. The first is legal serving the business, and the steps Brown mentioned are being used to identify consumer needs.

"It's complicated because the business is compressing the time frame from which to get to market, the business people don't have a lot of tolerance for pontification or 'I'll get back to you' or 'I'm going to research this.' They want answers quickly and faster," he said. "So we are thinking about how to put the right legal people in at the right time."

Fidelity has realized that means it needs a tight co-ordination between legal, compliance and risk so that there is a collective answer as opposed to "go talk to this person or that person."

Another area Fidelity has been looking at is legal as a business: What does it mean as a legal group to use design thinking in your practice? For example, estate planning or immigration law or knowledge management.

"What it means is as legal professionals by trying to figure out what our clients need we can use design thinking to actually figure out what the problems are of the clients and then work backwards to figure out are we delivering the right legal services," he said. "Do we understand what clients are saying and are we really answering their needs."

Another area he referenced is how to convince regulators to adopt design thinking practices.

"That's a tough one, but in the U.S., I've been working with FINRA [Financial Services Regulatory Authority] and Stanford University to apply some design thinking concepts to some of the regulations and try and solve problems," he says.

At BMO Financial Group, the legal department has experimented with design thinking in a number of ways, working with its business partners.

"It comes in the form of multiple names, but it seems many of these processes overlap," said Jolie Lin, vice president and deputy general counsel at BMO. "We have found it allows you to move very quickly and put the customer front and centre."

"Just giving people the opportunity and freedom to think about how we could change and make customer experience better has really excited people," she said.

From the law firm side, David Cunningham, chief information officer at Winston and Strawn LLP, says although he is the CIO he spends more than half his time with clients.

"If you are the CIO or you talk to the CIO, tell them to get outside of the firm to speak to clients. The pace of change is much faster outside the walls of the firm. That's been a huge driver for us. Getting out and talking to clients and legal operations of the general counsel's office is everything we use to design our future," he said.

They have created various initiatives for data and enterprise resource applications all designed to deliver on projects identified by talking to clients about their needs.

"Every project has to involve our client and that involves a huge mindset change for us — anything from docket management, to case assessment to pricing, one of our clients is sitting beside us as we do it and it places a huge burden on us and not all of our clients are ready for it either, but we have to incorporate it in planning," he says.

Rush said with internal departments under greater scrutiny to prove their value it's critical that external law firms collaborate to help them demonstrate value and not just the cost centre internal departments can often be seen as.

Gavis says those who embrace design thinking will become "a much better legal professional" and that can elevate business.

"I think it will help you explain complicated legal concepts in a different way and it can help with drafting documents and legal agreements if you come at it from the perspective of design thinking," he said.