Joanne St. Lewis doesn't know why she became the target of Denis Rancourt's anger toward the University of Ottawa, but she's glad her name has been legally cleared from the stain of being labeled a "house negro" by her former colleague.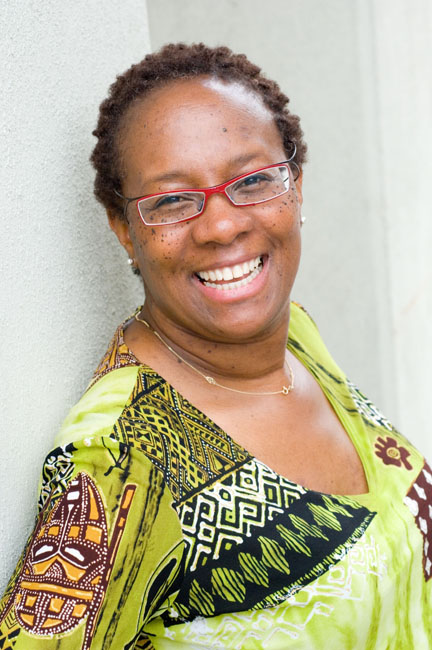 "The thing that was so stunningly problematic for me is that I was thinking this man is a stranger to me," says Lewis, a law professor at the same university where Rancourt taught physics until he was fired in 2009. "He's got an axe to grind with the university and he attacks me in a scatter gun."
This week, St. Lewis won her three-year libel case against Rancourt and was awarded $350,000 in damages by an Ottawa civil jury, based on damages to her reputation stemming from Rancourt's use of the pejorative term in a 2011 blog.
The post, which still remained up today, on Rancourt's UofOWatch blog is titled: "Did Professor Joanne St. Lewis act as Allan Rock's house negro?" In it Rancourt took exception to St. Lewis' criticism of a 2008 student-commissioned report that found the University of Ottawa guilty of systemic racism. At the time, Rock was serving as school president.
When reached for comment, Rancourt says he intends to appeal the decision and sticks by his use of the term "house negro" that landed him in court.
"Everything I did, I did consciously and was a choice of language and content and context," says Rancourt, who defended himself at the trial before eventually boycotting the proceedings after failing to have Justice Michel Charbonneau recuse himself.
"The political correctness sensitivity component of this is not relevant to defamation law as it applies in jurisprudence. Defamation law is about whether or not there is a defence for the expression that you made."
Rancourt maintains he used the term in the same way that prominent black intellectuals such as Malcolm X have used it in the past.
For St. Lewis, a civil liberties expert and the first black woman elected as a bencher of the Law Society of Upper Canada, Rancourt's explanation rings hollow.
"The level of the arrogance is mind boggling," says St. Lewis, who was shocked Rancourt, a non-black, should tell her, a black women, how to receive the offensive remark.
"The bottom line is the term is completely unacceptable and it does matter that, in the Canadian context, I'm the only black person to be vilified by that term."
St. Lewis, whose lawyer Richard Dearden has represented Prime Minister Stephen Harper, plans to follow up her win by forcing Rancourt and his supporters to remove all offensive blog and social media posts. She claims over the course of the lawsuit, Rancourt has made more than 70 additional offensive posts about her.
Noting it will likely be a long process, St. Lewis adds: "I don't see an end in sight immediately."