Even as future lawyers return to class this fall wondering if they will find an articling position upon graduation, a new CIBC World Markets survey shows law school is still considered a good investment.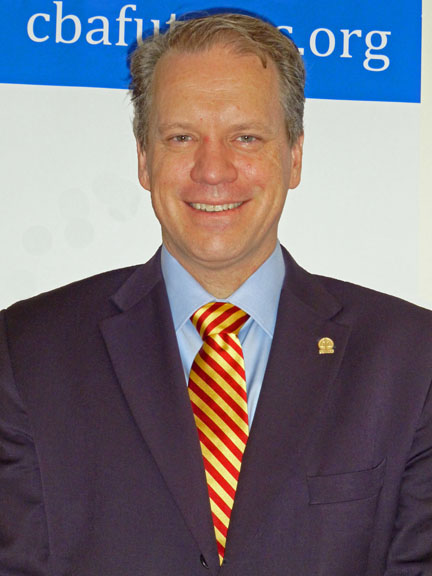 "
Degrees of Success: The Payoff to Higher Education in Canada
," released yesterday, indicates law remains one of the best bets for higher income over time.
"Across subjects, the biggest bang for buck comes from specialized and professional fields such as medicine, law, and engineering," said CIBC deputy chief economist Benjamin Tal in a statement. "A look at the dispersion of earnings across fields of study shows that there is a much greater risk of falling into a lower-income category for graduates of humanities and social sciences, with a limited risk for students of health, engineering or business."
Canadian Bar Association president Fred Headon says the report should be viewed as "encouraging" to law students and fits with some of the demographic data the association has collected for its CBA Legal Futures initiative. While the profession is in a significant state of change, many signs point to good outcomes overall for law grads.
He cites 2010 numbers from the Federation of Law Societies of Canada that show there are about 45,000 lawyers in Canada with more than 20 years of experience versus 20,000 lawyers with less than five years experience. The current median age for lawyers in Canada is 45.6 yeas and the average retirement age is 75.
"We know lawyers tend to retire later than the average Canadian, which may mean the Baby Boom will affect the retirement of lawyers a little later than in other parts of the labour market but it does suggest the retirements alone will continue to drive a significant demand for lawyers in Canada," says Headon.
In its recent report, "
The Future of Legal Services in Canada: Trends and Issues
", the CBA notes: ". . . there could be increased demands within firms to 'make space' for younger lawyers on files that have been traditionally held by older lawyers."
When it comes to earnings, while there is considerable downward pressure from corporate clients on legal fees and therefore compensation to lawyers, the next generation could find ways to deliver services more efficiently.
"The new graduates, unburdened by preformed ideas of what the practice of law looks like could drive a lot of significant innovation. The market tends to reward useful innovations. I think this next group of law students, more adept with technology, may be more likely to find new ways to serve Canadians, which can help reduce cost but also ensure they earn a living," he says.
The CIBC report comes as Lakehead University in Thunder Bay, Ont. opens its new law school next week.
"I think the opening of Lakehead could be a very interesting effort to try and encourage more lawyers to stay in rural parts of Canada, that's a segment of the market that is underserved and creates new opportunities for graduates," says Headon.
While critics question whether additional law schools in Canada will only make it more challenging for new grads to find work — admissions to law school are increasing faster than the growth in the number of practicing lawyers according to CBA — Headon says the picture across Canada is not as gloomy as it is in the U.S.
"We are beginning to see the beginning of an articling challenge in Canada with what's been going on in Ontario but we are not in the position of our colleagues south of the border," he says.
For the entrepreneurial law grad there should be many new opportunities outside the traditional paths to law firms.
"What we have seen with the client research we did is there are many opportunities for lawyers to do more to serve Canadians. The traditional model has not taken lawyers into all the opportunities that exist in the marketplace and whether that's whole areas of practice that are underserved or whole new ways of practicing law, people's lives are not getting less complex," he says. "There is plenty of work for lawyers in the years ahead."