In a case involving a truckload of cocaine and the theft of disclosure documents, the Ontario Court of Justice has removed a Toronto-area lawyer as counsel for a man charged with conspiracy in an alleged drug-importing scheme.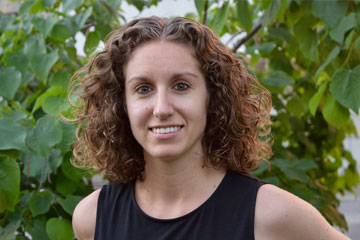 In a case involving a truckload of cocaine and the theft of disclosure documents, the Ontario Court of Justice has removed a Toronto-area lawyer as counsel for a man charged with conspiracy in an alleged drug-importing scheme.
In R. v. Davidov, Justice Joseph De Filippis of the Ontario Court of Justice has removed North York lawyer Michael Simrod as counsel for Dimitri Davidov, due to evidence that the lawyer also had a relationship with an unindicted co-conspirator in the case.
Davidov and Omari Kutaladze were both employees of trucking company Boreas Logistics, owned by the unindicted co-conspirator Sergei Churilov. On Nov. 19, 2017, Kutaladze was stopped and searched as he crossed the border from the United States in a company truck, purportedly to ship plastic resins. Police say he was also transporting 50 kilograms of cocaine.
Kutaladze retained a Toronto lawyer and agreed to an undertaking limiting the use and further distribution of the disclosure he was soon to receive on the RCMP's investigation into the drug smuggling. Kutaladze then had his charges withdrawn after giving the RCMP a sworn statement, which included that Churilov had offered him use of the company lawyer, had requested a copy of the disclosure the Crown gave his own lawyer and that he refused Churilov on both counts.
Then, on July 15, 2018, two men appeared at the offices of Kutaladze's lawyer. As one brandished a knife, they demanded "the Kutaladze file," then allegedly tied up the lawyer and left with the documents.
Prior to the robbery, on April 11, 2018, two Niagara Region RCMP met Davidov to take a statement. What took place during the encounter forms the basis by which Simrod was alleged to have had a potential conflict of interest precluding his representing Davidov and is based on the testimony of an RCMP constable. Despite first agreeing to talk, when the officer phoned Davidov to confirm en route, he said he was done talking with police and referred them to his lawyer, Simrod.
The police nonetheless arrived at Boreas Logistics in Vaughan, Ont. for the cancelled meeting and briefly spoke with Davidov in the parking lot until Churilov arrived on the scene and joined the group. The police asked if he was willing to speak to them and he, too, declined, directing them to his lawyer — also Simrod. The officer testified she did not follow up by contacting Simrod about Churilov.
When the Crown asked Simrod about whether he was representing both men, he said he had no solicitor-client relationship with Churilov, but he added that many in the "community" view him as their lawyer.
There is no evidence Simrod was "actually retained" to act as Churilov's lawyer, says Brian Radnoff, a partner at Dickinson Wright PLLC in Toronto.
"Normally, for a conflict motion, you need stronger evidence than that," Radnoff says.
The right to counsel of choice is protected under s. 7 of the Charter; however, it can be superseded to uphold the integrity of the judicial system, writes De Filippis in his decision. Loyalty to the client is required of a lawyer and the client must be sure everything between them and their lawyer will be held in confidence. De Filippis pointed to the 1990 Supreme Court case MacDonald Estate v. Martin as providing two questions to determine whether a conflict of interest exists: "First, did or will the lawyer receive confidential information attributable to a solicitor-client relationship relevant to the matter at hand? Second, is there a risk that the confidential information of one client will be used to prejudice the other?"
The Crown told the court that Davidov would likely lay the cocaine at Churilov's feet, impossibly dividing Simrod's loyalty. Davidov's lawyer David Goodman argued that the evidence that Churilov was Simrod's client — a less-than-one-minute conversation with police — was insufficient. De Filippis found the brief exchange was enough, that Simrod has or likely has confidential information from Churilov and the conflict was "magnified" by Churilov's interest in an investigation into two of his employees.
Brooke MacKenzie, co-founder of MacKenzie Barristers PC, says it is unusual that a removal motion on the basis of confidential information would be brought by the Crown, as it is usually brought by one of the parties concerned that their own information is compromised. The Crown likely wanted to secure a just and fair conviction that will not be overturned on appeal when Davidov then brings up the issue of conflict, she says.
MacKenzie says part of the reason the motion was successful was that Goodman did not offer much of a defence. De Filippis said of the notice of response that "It may have been prepared in haste; at the very least, it was not reviewed prior to service and filing," noting that it was addressed to the Superior Court, was missing pages and includes submissions on why Simrod should not have to sign a disclosure undertaking, which De Filippis identified as a response to an unrelated prior application brought by the Crown.
"To my mind, the results easily could have been different had the lawyer called evidence in response to the removal motion," says MacKenzie, adding that a sworn affidavit by Simrod saying he had no solicitor-client relationship with Churilov and had not received confidential information from him could have tipped the balance in the other way.
It is very rare, says Radnoff, for a party not to respond to an allegation of conflict of interest with some sort of evidence.
"The reason why you get the result you did was the real failure to provide a substantive response to the motion," Radnoff says.
"If the court had that sort of information in a sworn affidavit as opposed to this ambiguous comment that the court was left with, it's very possible in my mind that the court could have concluded on that state of affairs, that there's insufficient evidence to suggest that the lawyer was in a conflict of interest," MacKenzie says.
Davidov and lawyer for the Crown, Stephane Marnier, declined requests for comment.