Lawyers from both private practice and in-house legal departments were among those honoured this year as part of the Women's Executive Network list of Canada's Most Powerful Women.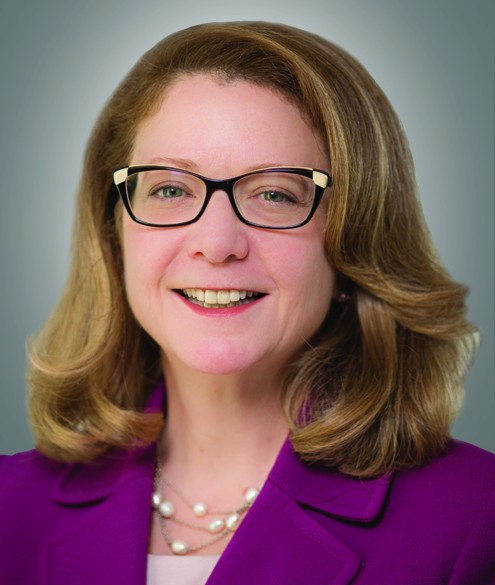 The list, as determined by WXN, is produced each year to highlight the professional achievements of women across the country. The winners were honoured at a dinner held Nov. 24 in Toronto.
Melissa Kennedy, executive vice president, chief legal officer and public affairs, is one of 13 lawyers on the list of Canada's Most Powerful Women: Top 100 for 2016.
Kennedy was recognized for her leadership in helping Sun Life advance its sustainability strategy, and championing diversity and inclusion at Sun Life and within the Canadian legal community.
She is accountable for upholding standards of business ethics and strong governance for Sun Life's Canadian and international operations. She is the executive sponsor for sustainability, leading global initiatives aimed at increasing employee engagement and commitment to Sun Life's sustainability goals.
"A huge part of what I think makes Sun Life unique is the culture," she says.
Kennedy is also involved with mentoring programs through the Legal Leaders for Diversity and the University of Toronto,
"As an architect for change, Melissa devotes significant time to improving diversity and inclusiveness in the legal industry," said Carrie Blair, executive vice president, chief human resources & communications officer at Sun Life. "Through initiatives, such as Legal Leaders for Diversity which she co-founded in 2010, she supports projects aimed at mentoring and creating access to opportunities for all."
Prior to joining Sun Life in 2014, Kennedy was senior vice president, general counsel and corporate affairs at the Ontario Teachers' Pension Plan.
She is also a member of University of Toronto's law alumni association council, serves on the board and audit committee of the Toronto Financial Services Alliance and is on the executive committee of the Legal Leaders for Diversity and Inclusion.
Launched in 2003, the Canada's Most Powerful Women: Top 100 Award recognizes exceptional women leaders who contribute to advancing the societal and professional landscape for future generations. Since its inception, the WXN has celebrated over 900 women and their many accomplishments.
Other winners representing the legal field include:
• Amélie T. Gouin, associate in Borden Ladner Gervais LLP's commercial litigation group in Montréal. She received the Future Leaders award.
• Joy Grahek, general counsel, GFL Environmental Inc.
• Charlene Ripley, executive vice president, general counsel, Goldcorp Inc.
• Shannon Rogers president & general counsel, Global Relay Communications.
• Samantha Horn, partner, Stikeman Elliott LLP
• Valerie Mann, partner, Lawson Lundell LLP
• Carol Pennycook, partner, Davies Ward Phillips & Vineberg LLP.
• Sarah Qadeer, general counsel, Home Depot of Canada Inc.
• Cheryl Reicin, partner, Torys LLP
• Sylvie Rodrigue, partner & Head of Torys' Montreal Office, Torys LLP.
• Penny Wyger, senior vice president general counsel & corporate secretary, Liquor Control Board of Ontario.
• Lisa Borsook, executive partner, WeirFoulds LLP
When asked what it will take to increase gender equality in the legal profession, Pennycook said: "More women directly involved in law firm management; increased flexibility in how individual lawyers contribute to the firm's practice; commitment to women staying connected while on maternity leave; and facilitating reintegration upon return."
Reicin said in order to increase gender equality in the legal realm women would benefit from: "Starbucks-style customized careers that allow one to power up and power down, guilt-free."
And when it comes to raise one's voice in the work environment, Reicin said: "I like to ask lots of questions to get others to see an issue in a different way. I generally only speak in meetings when my view is not the majority view — why espouse a view that is already accepted?"