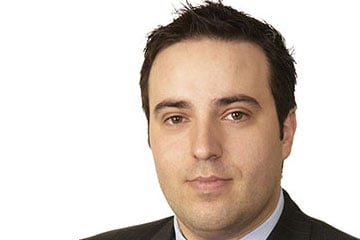 News that the federal government appears to be poised to legalize recreational marijuana use by July 1, 2018 is having an impact on the markets — and a welcome development for lawyers who work with clients involved in related businesses.
Sources told the
Globe and Mail
that the "federal government has been scrambling to draft legislation to legalize the recreational use of marijuana, hoping to have a bill in place ahead of the symbolic date of April 20."
Hugo Alves, partner with the corporate commercial practice group at Bennett Jones LLP and co-founder and head of the firm's cannabis practice group, says the move should lead to more activity in the sector.
"I think from a legal perspective, what it means for lawyers or our clients now, is that clients who may have had one toe in, in terms of wanting to get involved in the space, or timing the execution of their business plans to coincide with a non-medical adult use market, now have a better indication as to timelines, and we should see an uptick in activity in what's already a very busy space," says Alves.
Alves says, however, how changes will roll out is still unclear.
"Long-term what it means, we don't know," says Alves. "We don't really know [if] that April date means legislation. . .or whether that means a fully-operating system, which will require something beyond legislation," that could take longer to unspool.
Markets have responded positively to the news, noted Alves.
"I think it will make our clients happy," he says.
Cheryl Reicin, chair of the life sciences group at Torys LLP, says seeing a lot of influx of financing from the United State and Israel.
"You know there's been a tsunami of financing, and [you] just see that heating up, because some of the uncertainty will be going away," says Reicin, who is based in the firm's Toronto and New York offices.
Eileen McMahon, who leads the drug regulatory and IP practice in Torys LLP's Toronto office, says a task force that looked at cannabis legalization led to important
recommendations
that industry watchers were expecting to be implemented. She says Canada is "setting the benchmark for how this might evolve in other countries, as well."
"I would say that is not surprising that this is happening so quickly, because we know that representatives of the federal government have been working in the evenings to get this done," she says. "So they have really been striving to meet the Prime Minister's objective of introducing the draft legislation this spring, and we've actually seen that as we work with them on various issues."
A spokeswoman for federal Justice Minister Jody Wilson-Raybould did not provide a comment on the issue by deadline.