The federal Liberal government's plan for national pharmacare will be hampered by the constitutional separation of powers and, like the fight over the carbon tax, a pan-Canadian solution may be difficult, say lawyers.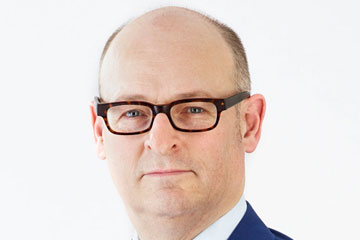 The federal Liberal government's plan for national pharmacare will be hampered by the constitutional separation of powers and, like the fight over the carbon tax, a pan-Canadian solution may be difficult, say lawyers.
The Liberals recently laid out their intention to devise a national pharmacare plan in the 2019 budget proposal. According to a backgrounder from the federal Department of Finance, the government plans to work with its partners to create a new federal agency called the Canadian Drug Agency. The agency would test new drugs, negotiate prices with drug sellers, devise a list of the most cost-effective drugs to include in a national formulary and will develop a "national strategy" to help those with rare diseases get the high-cost drugs necessary for their treatment, the document states. With Canadians spending more every year on pharmaceutical drugs, the government says this will lower the cost of those drugs.
"The structure of the program will be a tricky negotiation between the federal and provincial governments," says Timothy Gilbert, founder and managing partner of Gilbert's LLP, adding that several provinces are currently fighting the federal government on carbon pricing.
Gilbert says the federal government is "well equipped" to establish the program since its Patented Medicines Pricing Review Board already authorizes new medicines and regulates pricing.
"But the provinces are responsible for delivery of health care and already pay for many medicines through existing programs. It will be a political football," he says.
Canada is the only OECD country with universal health insurance that does not cover prescription drugs, and approximately 20 per cent of Canadians do not have insurance for medication, states a paper for the Institute for Research on Public Policy titled "Universal Pharmacare and Federalism" written by Colleen Flood, Bryan Thomas, Asad Ali Moten and Patrick Fafard.
Given Canada's constitutional division of powers, which assigns almost all health-care responsibility to the provinces and territories, Flood, the University of Ottawa's Faculty of Law professor and University Research Chair in Health Law and Policy, says the pharmacare plan will need to be funded through federal transfers to the province and territories to be feasible. As federal transfers for health care began at 50 per cent and have sharply decreased over the years, she says the provinces will likely demand guarantees to make certain 10 to 15 years' worth of funding with annual increases. The provinces and territories would design their systems with certain conditions, including universal coverage for a basket of essential drugs, she says. And for the Canadian Drug Agency to negotiate and purchase those drugs, the provinces will have to agree to delegate that authority to the agency, she says.
In the Department of Finance's backgrounder titled "Moving Forward on Implementing National Pharmacare"," it states that, by coalescing national bargaining power through the new agency, it could lower the cost of medicines by "up to $3 billion per year in the long term."
"Governments haven't historically in Canada been very strong in negotiating with insurers, but they're starting to pick up the pace now," says Flood. "Currently, the provinces are ganging up together more frequently to buy drugs and try to extract better prices."
Grouping the provinces together to use their collective clout to get lower prices is possible, says Timothy Murphy, a partner at McMillan LLP and co-chairman of the firm's project finance, infrastructure and energy, government relations, power and Aboriginal law groups. But the issues of which drugs are approved, who decides which drugs are approved, whether branded or generic drugs are used and the fact that international trade obligations may impact the ability to substitute one drug for another will also affect prices.
"In theory, I think there is the ability to drive some savings, but I don't think it's anywhere near as easy as people think it is," says Murphy, who was chief of staff to former prime minister Paul Martin and currently serves as adjunct professor at the University of Toronto Faculty of Law.
How the drug companies will react to this initiative will depend on the details of the plan, says Murphy. A pharmacare plan will potentially expand the market for drug sellers by allowing those who currently can't afford them to buy the drugs they need, but the buyer will also get larger and able to make more demands on pricing, which may reduce drug company revenue, he says.
"So, there's a balance, but it depends on how it plays out," Murphy says.
Some in the pharmaceutical industry are concerned that national pharmacare will sap incentives to innovate and starve funding for research and development and severing the direct relationship with customers could would likely result in less choice, Gilbert says.
"This could be seen as one more bureaucracy that makes doing business in Canada more difficult," he says.
Currently, Canada has a patchwork of more than 100 public and around 100,000 private insurance plans that provide pharmaceutical medicines, according to the Department of Finance's backgrounder. Canadians continue to spend more every year on pharmaceutical drugs. In November 2018, the Canadian Institute for Health Information published a report titled "Prescribed Drug Spending
in Canada, 2018 A Focus on Public Drug Programs" in which the CIHI projected that Canada would spend $33.7 billion on prescribed drugs in 2018, a 4.2-per-cent increase from the year before. The CIHI said drug spending would account for 15.1 per cent of overall health spending and more than one-third of public drug spending in 2018 would go to the two per cent of Canadians whose drug costs were $10,000 or more, said the CIHI.