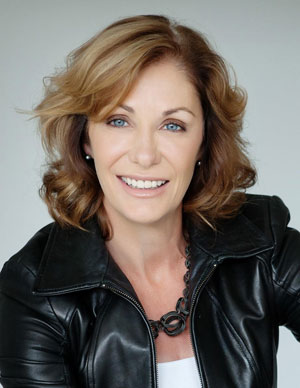 When the $6.8-billion takeover of Canadian Oil Sands was complete, the company's senior vice president and general counsel Trudy Curran put down her smartphone and started thinking about her next career move. She knew it wasn't going to be to another job in-house.

After 15 years with COS and high-profile positions at Encana, Canadian Pacific Ltd., and Canadian Airlines, she didn't feel there was a GC role in Canada that suited her expertise.

For the last month and a half, Curran has been focused on her next project — landing two or possibly three director positions on a public board. After so many years doing big deals with major corporations, she feels she has the right skillset for a director position.

Curran went in-house to Canadian Airlines after private practice and worked on massive acquisitions in the airline industry, two CCAAs, then went to work for CP Ltd., which involved securities work for the company's shipping, rail, and hotel business.

"I had an amazing career," says Curran, who lives in Calgary. "I had lots of M&A and, for me, the legal career allowed me to expand into other areas — human resources, executive compensation, admin, and strategy."

To Curran, it's a natural progression for a general counsel who is motivated to expand her learning and skillsets to seek out board positions.

"In my view, the move is to take the next step and apply my skills in a board-director context. I think if you're a general counsel you're used to not being the boss and therefore more apt to take into account other people's views and have a consensus-building approach," she says.

Curran thought about an executive position after COS, but unless it was a chief operating officer job, she says she doesn't think there would be the same level of overview and influence.

"At this point, having come off what I think will be the last hostile bid in Canada potentially with the new rules, it's about applying what I know in that bigger picture with respect to strategy and oversight of business," she says.

Curran is well aware there is a misconception many senior in-house lawyers have that, if they are a good general counsel, the board positions will naturally come.

Governance expert Richard Leblanc, who teaches law, governance, and ethics at York University, echoes this and says that while people like Curran come with the appropriate transactional experience a board would be interested in, many in-house lawyers do not.

"Lawyers who think they deserve to serve on boards by virtue of being lawyers are mistaken," he says. "The best directors who are lawyers, in my view, have broad-based experience and they think as much about the knowledge of the business, the strategy."

Leblanc says there is a natural tendency for lawyers to be detail oriented and on top of regulation, but that is not what a director does — a director speaks on behalf of shareholders for the entire company.

"A lawyer who wants to serve on boards — and this holds true for accountants and consultants, too — are best served by developing a brand, profile, and expertise that is broad-based business expertise," he says.

He suggests starting slow with a small private board and progressing to a small cap board.

"This is not a law job; a directorship is broader so take what you've done and position it — it's as much a branding issue because the red flags will go up in the board's mind that they can hire a lawyer. A proven track record of results, managing resources, overseeing people, overseeing budgets, and financial literacy — many lawyers don't have financial literacy, so that all helps," he says.

Many boards now list mergers and acquisitions as a competency they are looking for.

"Often what happens in transactions is no one on the board has been through one so if you have someone sitting there who has been through 10 or 20 it's a huge leg up," he says.

Curran has talked to a dozen board recruiters over the last few months and spoken with numerous board directors and former executives she's worked with to get a sense of what boards are looking for when seeking out new directors.

"I take the view that you have to work at your next career so just as you went to law school to get the basic training, and when you are in an in-house role you are learning and researching and developing, it's the same for the boards," she says.

She's met with headhunters in Calgary, Vancouver, and Toronto and along the way she has discovered that her search requires a multi-faceted approach.

"It's not only about your technical skills — it's your personality and how you approach problems and will that fit with the executive team and the board?"

With all the dialogue over the last few years about boosting the number of women on boards she knows being a woman is a factor but it won't mean she is automatically considered.

"It's one factor but what industries have you been in is a bigger consideration — have you had a range of experience across several industries? Have you worked domestically, provincially, and internationally across several industries? That also impacts what jobs you get," she says. "I wouldn't want to be chosen only because I'm a female."

She says her search includes looking at oil and gas, pipelines, service companies, mining companies, and the transportation sector.

"One of the key things for me, too, is the human element as well as — I love the people strategy. You can have amazing assets, and if you don't have the people strategy you'll never get those assets to perform. And if you have average assets but a great team, it's amazing what you can get," she says.

She would ideally like to served on a board in Alberta but is also keeping Toronto or Vancouver in her sights, and potentially international if it is in the right context.

"I think you need to do your research and understand what countries you're in and what regulations there are and how it impacts risk management for the business," she explains.

Curran says she is aiming for three boards, based on information she has gleaned from talking to those who also serve, but understands there is more pressure on boards in the increasingly activist world.

"One of my former CEOs said, 'You can't retire and be on a board — you are too young and have too much energy.' I said, no, you need to understand, I'm not retiring, I'm choosing a different career. I think if you're an effective board member that can be a career, so I am looking at more than one."

Leblanc says the average board position requires almost 300 hours a year. Some companies are capping the number of directorships, and generally 80 per cent of directors serve on only one board because it is time intensive.

She expects it could take one to two years to find a board position.

"If you look at the landscape, there are a lot of public companies and there are term limits and turnovers, but there is also a recognition that the board sizes need to be decreased in a lot of cases. So I think it will take time because as a board member you also need to be the right fit," she says.