CEO of LexShares explains how firm combines technology and legal expertise to help plaintiffs get access to justice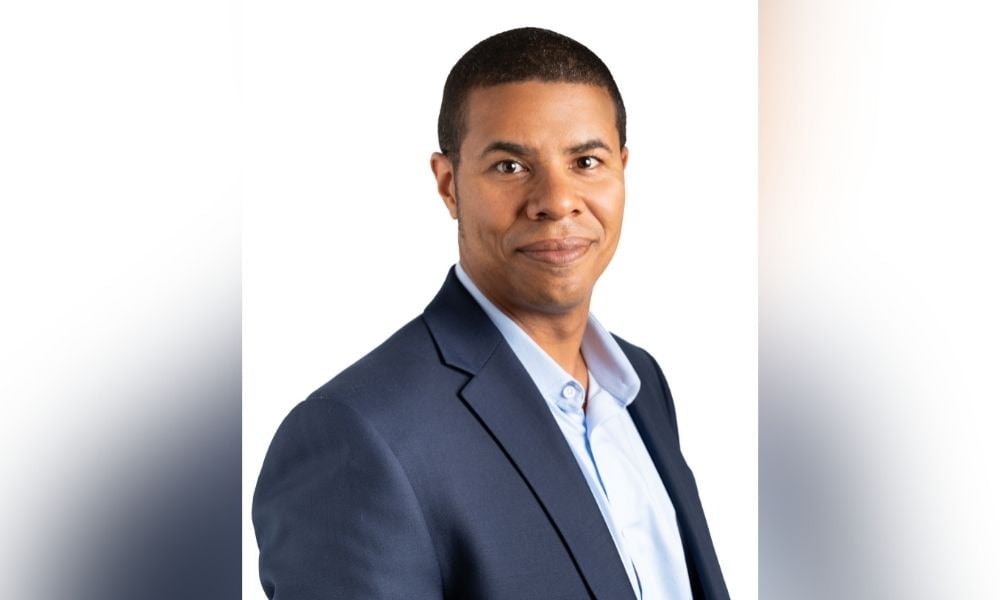 With risks running high across the economy and public markets, investors are looking further and further afield to alternative assets and strategies. And while headlines may go to the likes of real estate, farmland, private equity, or even cryptocurrencies, one other form of alternative investment is slowly gaining attention.
"Litigation finance is attractive to a lot of investors for a number of reasons," says Cayse Llorens, CEO at LexShares. Based in the U.S., the firm combines technology and deep legal expertise to connect plaintiffs in commercial legal disputes with investors to fund their cases.
Because the potential value of a lawsuit is typically not correlated to activity in the public capital markets, Llorens says litigation finance potentially reduces investors' risk of overexposure to systematic market volatility. And compared to other vehicles like private equity, he says litigation financing tends to offer a moderate investment cycle, with the average civil suit in the U.S. taking about 27 months from filing to resolution and disposition.
And while the realization event for many asset classes hinges on an external catalyst that may or may not come, such as an acquisition or an IPO, all litigation resolves through the judicial process by way of adjudication, settlement, or dismissal, providing a clearer path for the funder to achieve liquidity.
"To me, the access-to-justice perspective is valuable as well," Llorens says. "Litigation finance offers the potential to enhance the plaintiff's ability to access the justice system. Often the parties that we find have strong cases, but lack access to the capital necessary to pursue them in court."
Since it launched in 2014, LexShares has proven its ability to move more quickly than other funders by using technology to source and originate opportunities in litigation financing, as well as using digitally driven workflows throughout the business. With his background in venture capital, private equity, and software engineering, Llorens is able to realize how LexShares can use technology integrations with firms to elevate the experience and attention it provides to customers, as well as provide more flexible transactions to law firms and plaintiffs that need financing the most.
The company also has highly qualified former litigators – including graduates of Yale and Columbia law, as well as a former federal prosecutor – to evaluate the risks of an investment opportunity. They look at factors such as the legal merits of the case, whether the fact pattern aligns with prevailing law, and the strength and track record of the legal team that's actually pushing the case forward. Collection risk is also taken into account by evaluating whether the opposing party is solvent or financially stable.
"In litigation financing, you really need a team with strong legal expertise and pattern recognition capabilities to be able to underwrite the risks associated with each case," Llorens says. "It's important for funders to understand which case types they're most suited to underwrite, and which counterparties they're most suited to deal with, based on their core competencies."
LexShares' specialty is in commercial civil litigation, which he says includes cases that involve breach of contract, breach of fiduciary duty, product liability, business disputes, and business squeeze-outs. With its proven record of execution speed and effective case selection, the company recently announced the oversubscribed closing of its LexShares Marketplace Fund II (LMFII); investment in that fund was led by Titan Advisors, a US$4.5-billion alternative investments firm.
More broadly, Llorens sees evidence of growth in the U.S. litigation financing space. He cited one report from Westfleet Advisors, which said that for the 12-month period ending June 2020, the market grew roughly 18% to reach US$11 billion in AUM. The same report said that there are 46 active commercial litigation funders in the U.S.; before 2008, there were only six. Across the legal industry, LexShares is also seeing growing acceptance of litigation finance as a tool to support law firm overhead and expenses, as well as more client-friendly billing arrangements.
"I believe America was built by entrepreneurs. And as someone who comes from a culture of entrepreneurship, I'm excited by the idea of helping entrepreneurs get access to pursue justice, when legal matters might come between them and their pursuit of the American dream," Llorens says. "It really is what drives me and makes me passionate, and I think it's what makes the team at LexShares passionate as well."