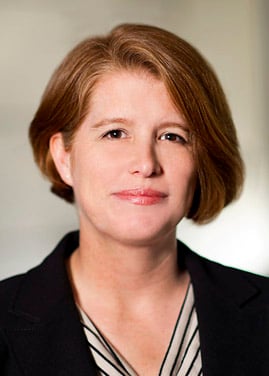 A few years ago, I had a client who asked me how I "lived with myself" because I helped foreign workers enter Canada. At first, I wasn't clear on where this client perceived my moral ambiguity to be. The client elaborated to say it seemed immoral to bring the best and brightest from other countries to Canada, when those people should be remaining in their home countries and making things better "at home" (as if it was my decision where they live to begin with).

Several years ago, there were reports in the United States about an immigration firm that appeared to "coach" its clients on how to weed out potential U.S. applicants in order for the client company to then bring in temporary foreign workers to fill those jobs. People were outraged. On the then-unrealized brink of a global recession, weeding out valid potential U.S. workers from good paying American jobs in order to hire foreign (a.k.a. cheaper) labour was unthinkably un-American.

I've been reminded of these two incidents this week in reading about the furor over work permits granted to some 200 Chinese nationals to work in a northern B.C. coal mine. HD Mining International Ltd. seems to have filed Labour Market Opinion (LMO) applications through Service Canada to be allowed to hire foreign nationals to work in its mine. Those applications were approved and the foreign workers each likely had to apply for a visa from China prior to being granted entry. No one just shows up with a work permit. There is a process.

In applying for an LMO, there are several conditions that must be followed, including proving the company made adequate recruitment efforts in Canada. The guidelines for what that constitutes are detailed by Service Canada and consist of showing proof of compliant advertising and signing an attestation that the recruitment was conducted properly. In many cases, the recruitment must include the wages offered, the location of work, and a summary of the duties. With respect to pay, the company must show the wages being offered to the foreign national are in line with the "prevailing wage" or market average. This is to ensure that foreign workers are not more attractive because they would accept a lower wage.

This standard is generally fair and largely transparent, and is often applied strictly. In my experience, officers at Human Resources and Skills Development Canada review each LMO application carefully and have been strict with the advertising and wage requirements.

With respect to the temporary foreign worker program in general, Minister of Human Resources and Skills Development Canada Diane Finley was quoted recently as saying she is not "satisfied" with the process that authorized the Chinese workers to obtain work permits. She has been the minister since 2008 and it seems strange for her to say the government needs to "review the process" as if it has somehow run amok, unwatched and unattended for years.

In fact, there have been constant and steady changes to the LMO process by HRSDC over the past several years, including adding detailed advertising and recruitment requirements in 2009 to ensure wages were being articulated to potential applicants and the market was being tested fairly.

The rhetoric being slung around with relation to these Chinese workers is an echo of global immigration issues and xenophobia today. People are out of work. Business needs are changing. Skilled trades are on the decline. Refrains of "I live in Canada and I can't get work so why should a Chinese national be given a job in Canada?" are a common response to an economic landscape in turmoil. One person questioned why, if the company knew it was going to need to hire hundreds of workers five years ago, did it not start training Canadians for these roles then?

This type of incredulity is likely what has prompted the two unions to bring a federal court action. Having been granted standing, the unions will now be given access to the LMOs filed to determine if there are signs of wrongdoing. While I applaud the unions' attempts to protect their members, I am confused as to why this would not be an internal review done by HRSDC with the union? Why is it necessary to make a federal case of this?

Filling labour market needs is complicated, and I see my clients struggle with these decisions every day. It makes sense to be concerned or even outraged that in a down economy, more than 200 foreign workers are being brought in to work for only one employer. But from the news reports, it appears the process in place to protect Canada's labour market was followed. Whether or not the company had an obligation or duty outside of that process is for the court to decide — but what about the duty that is required by lawyers?

The immigration bar must ensure our clients appreciate the complexity of the process and the obligations that are included in the attestations that they sign. We strive to give our clients a full understanding of the part that LMOs play in the protection of the Canadian labour market. But we are not the moral compass for the labour market, for the foreign nationals entering Canada, or even for our client companies. We cannot and should not coach our clients on how to weed out viable candidates, or skirt the system. What we should do is help our clients navigate the system, ensuring they understand their obligations.

Obviously, immigration lawyers should not contribute to the flagrant misuse or abuse of the temporary foreign worker system for any clients — we must do our part to ensure companies of all sizes are able to receive full and fair access to the government process in place that allows them to hire foreign workers when they have determined that there are no suitable Canadian candidates. This allows them to staff projects, fill difficult or unusual positions, and keep the labour market moving forward.

The regulations require a foreign national bring a neutral or positive effect to the Canadian labour market in order for a company to be issued an LMO. This evaluation is made by HRSDC. We just may find out from this case whether or not they are truly meeting that mandate.