Citizens of British Columbia are one step closer to getting greater access to legal services after a move by the Law Society of British Columbia to merge with the Society of Notaries Public and recognize a standard for "credentialed paralegals."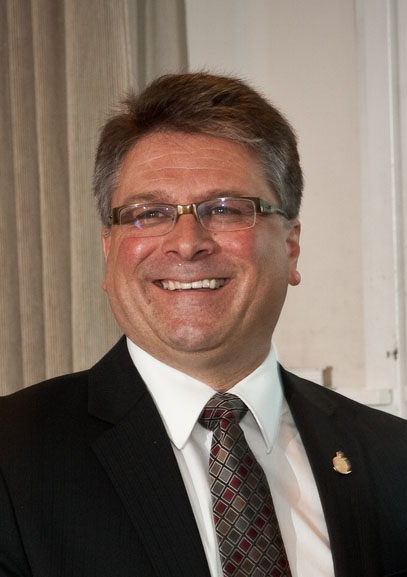 LSBC benchers unanimously approved in principle three recommendations that could transform the regulation and delivery of legal services in B.C.
The recommendations come after years of review capped by a year of consultation and studying the question of whether various legal service providers, including lawyers, notaries public. and paralegals, should be brought under one regulatory umbrella. The Legal Service Provider Task Force presented its
final report
Dec 6.
The benchers approved the following task force recommendations:The LSBC and the Society of Notaries Public of British Columbia seek to merge regulatory operations.
That a program be created by which the legal regulator provide paralegals who have met specific, prescribed education and/or training standards with a certificate that would allow them to be held out as "certified paralegals."
That the law society develop a regulatory framework by which other providers of legal services could provide credentialed and regulated legal services in the public interest.
While details of the proposals will need to be developed in consultation with the notaries, government and others, task force chairman Bruce LeRose said approving the recommendations in principle was an important first step.
"Access to justice is slipping out of reach for many British Columbians," said LeRose in a statement released Monday. "It is critical that the law society look for ways to reverse that trend, and these ideas could be a big part of that."
LSBC president Art Vertlieb called the benchers' unanimous support for the motion a "watershed moment in the law society's history."
"It's very timely and has a lot of positives for the community," Vertlieb told Legal Feeds. "I think the profession has come to understand the merit of this."
Vertlieb doesn't expect lawyers will object to paralegals providing services at lower cost.
"I don't think lawyers are happy knowing there are so many people who aren't able to get the help they need," he says. "I think our profession and our tradition is one of service. I have to believe at the end of the day lawyers will recognize this is better for everybody. The analogy I use is the one of going to the hospital — you don't see a neurosurgeon right away."
The move also has the approval of the province's attorney general.
"It is encouraging to see our justice partners work together to transform the regulation and delivery of legal services to the citizens of our province. The law society has shown tremendous leadership and the recommendations made today signal that progress is being made to improving access to justice for British Columbians," said Suzanne Anton.
B.C. Notaries said it is appropriate their services be expanded to other areas of law where they will be properly qualified to practise thereby improving access for the public to affordable legal services.
"B.C. Notaries look forward to working with the law society, our members, and the Ministry of Justice in taking the next step to ensure that any merging of regulation continues to offer protection, continued and expanded choice, and improved access to legal services for the public," said Wayne Braid, chief executive officer of B.C. Notaries.
The members of the task force are past LSBC president Bruce LeRose, (chairman); current governors Ken Walker, (vice chairman). and Satwinder Bains; Godfrey Archbold, president of the Land Title Survey Authority; John Eastwood, past president of the Society of Notaries Public of British Columbia; Carmen Marolla, vice president of the British Columbia Paralegal Association; and Kerry Simmons, past president of the Canadian Bar Association, B.C. Branch.
Update 2:20 pm
:
Comments from B.C. Notaries added.