The Law Society of British Columbia is exploring the possibility of having a single regulator of legal services to include paralegals.
The legal service provider task force is conducting a consultation to determine which legal services should be regulated and if the law society should act as regulator.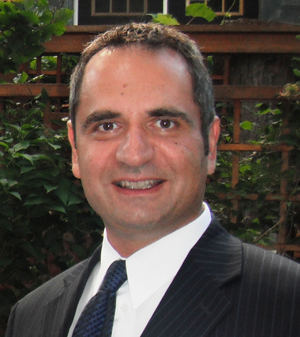 The task force has looked at the regulation of legal services in other jurisdictions, such as Ontario, where paralegals have been regulated by the Law Society of Upper Canada since 2008.
John Tzanis, president of the Paralegal Society of Ontario, says there are a number of services paralegals are no longer allowed to do since the LSUC became their regulator.
"The law society in Ontario has a particular paradigm when it comes to paralegals and lawyers," he says. "Lawyers do solicitor's work and advocacy; paralegals only do advocacy. So that is a big issue. Anything that's considered solicitor's work [paralegals are] not permitted to do."
For example, Tzanis argues paralegals should be able to fill out routine paperwork. But the law society has "created these limits and sometimes it just doesn't make sense," he says.
Tzanis suggests paralegals in British Columbia look to Ontario's experience. "What I would recommend to paralegals and the British Columbia Paralegal Association is to try to change that whole paradigm," he says.
Among Ontario paralegals, "there was no unified response, there was no consensus, and basically because we weren't organized we probably didn't get everything we were looking for," he says.
Tzanis says the B.C. association should organize itself to lobby.
In July, the task force submitted its
interim report
to benchers. The report provides the potential advantages and disadvantages of a single regulator model.
Advantages:
• Better align codes of conduct and the rules that govern the providers of legal services
• Better collect data to determine what services each category of provider may offer the public and may be better positioned to develop reforms to meet the public need in underserved areas
• More likely to achieve economies of scale
• Gives the public a one-stop shop for legal service regulation
• Develop processes that assist the public in navigating the variety of services that are offered
• Carries greater weight when negotiating with other stakeholders, such as government and the courts, and is more likely to offer a greater range of solutions to the problems stakeholders face than a multiplicity of regulatory bodies
• Provides a stable platform for the regulation and expansion of needed legal services
• Clarifies the separation between the regulator and various member advocacy bodies
Disadvantages:
• May not generate as much innovation as a multiplicity of regulators as they are not all bound to a common governance and management scheme
• If not properly structured, can lead to second-class licensees and this could lead to a stifling of reform initiatives. Consider the efforts of the notaries to expand their scope of practice. At present, the notaries can make such petitions directly to government. Under a single regulatory model, the benchers would have to champion such reforms
• May expose the regulator to greater risk
• May generate more potential conflicts of interest
The task force is hosting consultation meetings in Vancouver on Sept. 9, Victoria on Sept. 16, and Prince George, B.C., on Sept. 18. Comments can be
submitted online
by Oct. 14.
More information is available on the
law society's web site
.