A British Columbia lawyer has been awarded $100,000 after the B.C. Human Rights Tribunal found the Law Society of British Columbia discriminated against him due to his mental illness.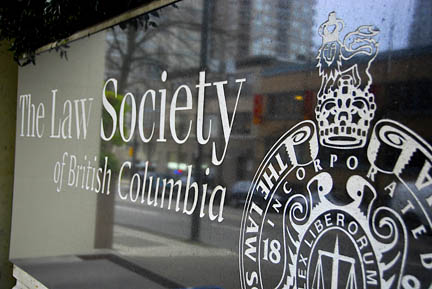 The tribunal ruled in favour of Peter Mokua Gichuru's claim that he was discriminated against as a result of a question in the law society's articling application that asked: "Have you ever been treated for schizophrenia, paranoia, or a mood disorder described as a major affective illness, bipolar mood disorder, or manic depressive illness?"
Gichuru, who suffers from clinical depression, was asked to complete several psychiatric tests as a result. He claimed the revelation of his depression caused a 10-month delay in being called to the bar.
He was first asked to reveal his depression to the law society when he applied for a co-op job with the B.C. government in 1998. He was then asked the same question when he applied for law firm articling positions in 2002 and 2003.
Tribunal member Tonie Beharrell outlined some of Gichuru's struggles in the
judgment
. "Decisions of the law society can have a significant and wide-ranging impact on any lawyer. Clearly, there was a significant power imbalance at play.
"Further, the situation continued for a significant period of time, and had a significant, and ongoing, impact on Mr. Gichuru's articles. . . . It created concern and anxiety for Mr. Gichuru in every instance where he was required to have contact with the law society, both before and after his call to the bar."
The judgment follows a tribunal ruling in 2009 that found the law society guilty of systemically discriminating against people with mental disabilities.
The LSBC has since changed the question to: "Based on your personal history, your current circumstances or any profession opinion or advice you have received, are you currently experiencing any condition which is reasonably likely to impair your ability to function as an articled student?"