With the Law Society of Ontario bencher election about a month away, many bencher candidates are expanding the breadth of their campaign to social media to engage with legal colleagues and the general public.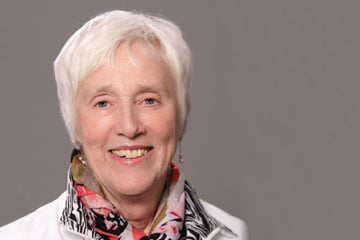 With the Law Society of Ontario bencher election about a month away, many bencher candidates are using social media to engage with legal colleagues and the general public.
Roughly 40 per cent of the lawyer and paralegal candidates have taken to Twitter to encourage discourse and reveal their platform. Jeff Rosekat, of Spark LLP, prepared a list in late February of the bencher candidates who were on Twitter and his list currently includes 63 people.
"One of the most valuable things [about Twitter] is the type of real-time engagement that one can have with members of the public, with other lawyers, with media and with anybody else who is either looking to learn more [about your campaign] or figure out a particular perspective on issues as they arise," says City of Toronto electoral region bencher candidate Sean Robichaud, who has been on Twitter since November 2008 with nearly 4,800 followers.
With the last LSO bencher election taking place in 2015, the use of Twitter in bencher campaigns wasn't as prevalent and it has changed the face of the campaigning and election processes, he says.
"This time around in the bencher election, social media does seem to be playing a far more active role than it did in 2015. I'm very curious to see where this takes us and whether in the future bencher candidates will come to see social media as a necessary tool for a campaign," says Robichaud. "The reason that may be is we see a lot of more recent calls who have been very active on social media."
He adds that Twitter is a valuable tool for transparency in the profession. It helps shed light on the legal system to members of the public, potentially gaining trust.For some candidates, using Twitter as a tool to network and showcase their platform is beneficial because it's free.
For Toronto bencher candidate Caryma Sa'd, who has been on Twitter since 2016 and has nearly 3,200 Twitter followers, tweeting is a "crucial element" of how she disseminates editorial comics, engages in discussions and connects with colleagues to be part of her bencher candidate podcast series.
The cost-effective nature of Twitter is an "equalizer" for lawyers who aren't backed by large law firms or have a large sum of money put aside for the election, she says.
"The other forms of advertising that were available were expensive and lacked the engagement that I was looking for," says Central West electoral region candidate Deepa Tailor. "What I love about Twitter is that you can reach a wide audience of potential voters, who have the opportunity to respond and comment on your platform."
Tailor, who has had her Twitter account since February 2014, hadn't really used the platform until she started running for bencher. She enjoys being part of discussions taking place online, especially because she practises outside of Toronto, away from where many of her colleagues are located.
While about 40 per cent of bencher candidates use Twitter, that leaves a greater percentage of those who don't partake ­— around 60 per cent.
M. Virginia MacLean, running for re-election in the Central West electoral region, chooses not to use social media because she "values privacy." She remains concerned for lawyers using Twitter because of the potential to breach the professional code of conduct.
"[Being a bencher] is a very important position and integrity is very much part of it," says MacLean. "I think you could compromise your integrity and violate the code of conduct, so I don't use social media in any event; it's not my preferred means of communication."
Without the use of Twitter, she says there are more traditional ways to reach out to voters, like using email, through word of mouth, networking with other lawyers and personal exposure.
Even for legal professionals who are active on Twitter, they caution it isn't a silver bullet for success in the election.
Robichaud says the downside of using Twitter is the potential for miscommunication. With only 280 characters to convey messages, it's easy to misunderstand and to be misunderstood. Controversial topics, such as Ontario's statement of principles, have been exacerbated by social media and have become more incendiary. Some candidates have even been attacked online for aspects of their platform.
While Twitter has been proven to be a fast, easy way to make connections and self-promote, the overall message can be fragmented.
"Social media is very reactive and immediate, and unfortunately, very superficial," he says. "People will quickly provide their hot take on an issue."
Sa'd recognizes these risks when using Twitter, so her personal approach to the platform is to ensure two key aspects. Firstly, make sure the Tweet cannot be taken out of context and try to add qualifiers when possible. Secondly, if there is a thread of Tweets, indicate in how many Tweets there are in the series and number them.
"I don't know whether [using Twitter] will actually translate into votes, but I sincerely hope it will," says Sa'd. "Anyone can voice their views and gain traction, and it resonates with people."
Follow @LawTimes on Twitter and use the hashtag #BencherElection2019 to be part of the conversation. Stay tuned in for Law Times' Twitter debate on April 16.