The Law Society of Upper Canada awarded nine legal professionals the Law Society Medal, the Lincoln Alexander Award, the Laura Legge Award, and the Law Society Distinguished Paralegal Award during a reception at Osgoode Hall in Toronto, Ont. May 23.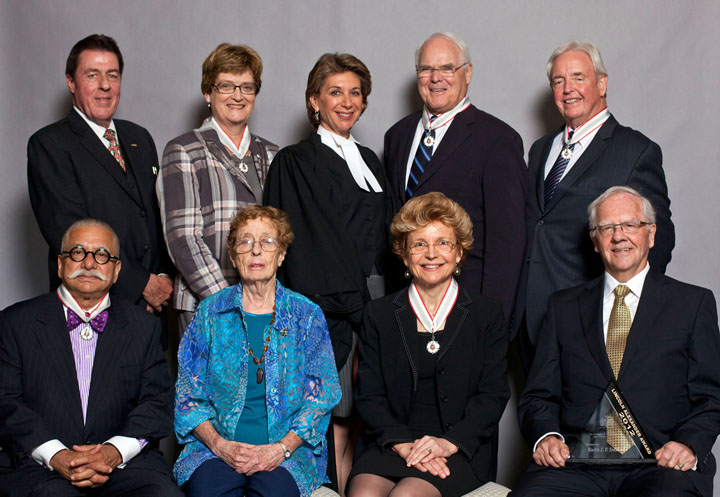 This year's medal winners are University of Ottawa law professor Vern Krishna; Ottawa lawyers Margaret Bloodworth and Bruce Carr-Harris, who received his medal in April during Convocation; Windsor family lawyer Mary Fox; James Caskey of London, Ont.; and former Orillia justice Doug Lewis.
The Law Society Medal honours lawyers who have excelled in their practice or academic area.
"Throughout their careers, these nine outstanding individuals have continued to enrich their profession, as well as their communities," said Law Society of Upper Canada Treasurer Laurie Pawlitza. "They serve as true role models for the province's lawyers and paralegals and we are extremely pleased to honour them with the law society's highest awards of recognition."
Thunder Bay practitioner Keith Jobbitt was also named this year's Lincoln Alexander Award winner and was honoured for his commitment to the public and the legal community.
The Laura Legge Award was given to Sudbury's Mary Weaver, who was honoured for her work in the legal profession.
Brian Lawrie was named this year's first Law Society Distinguished Paralegal Award winner for his professional achievements and commitment to the practice of law.