The Supreme Court of Canada has dismissed a couple's bid to have their children exempted from the Ethics and Religious Culture program that became mandatory in Quebec schools in 2008.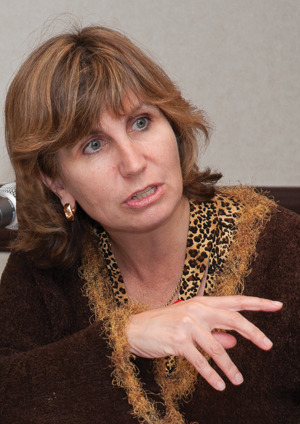 The parents, identified only as S.L. and D.J., argued that the ERC program interfered with their ability to pass on the Catholic faith to their children. They requested to have their children exempt from the program, but the school board refused.
In upholding the Quebec Court of Appeal's dismissal, the top court said the parents had not proved their right to freedom of religion had been violated.
"Although the sincerity of a person's belief that a religious practice must be observed is relevant to whether the person's right to freedom of religion is at issue, an infringement of this right cannot be established without objective proof of an interference with the observance of that practice. It is not enough for a person to say that his or her rights have been infringed. The person must prove the infringement on a balance of probabilities," the court stated in
S.L. v. Commission scolaire des Chênes
.
Nathalie Des Rosiers, general counsel of the Canadian Civil Liberties Association, which was an intervener in the case, says the ruling applied the test for freedom of religion in Canada in a slightly different way. "It does recognize the difference between indoctrination and instruction, and supports the view that you can educate children about different religions without violating the freedom of expression of them," she says.
According to the ruling: "[S.L. and D.J.] claim that the ERC Program is not in fact neutral and that students following the ERC course would be exposed to a form of relativism which would interfere with their ability to pass their faith on to their children. They also maintain that exposing children to various religious facts is confusing for them. The evidence demonstrates, firstly, that the Ministère's formal purpose does not appear to have been to transmit a philosophy based on relativism or to influence young people's specific beliefs. Exposing children to a comprehensive presentation of various religions without forcing the children to join them does not constitute an indoctrination of students that would infringe the freedom of religion of L and J.
"Furthermore, the early exposure of children to realities that differ from those in their immediate family environment is a fact of life in society. The suggestion that exposing children to a variety of religious facts in itself infringes their religious freedom or that of their parents amounts to a rejection of the multicultural reality of Canadian society and ignores the Quebec government's obligations with regard to public education."
On behalf of the majority decision, Justice Marie Deschamps wrote: "The societal changes that Canada has undergone since the middle of the last century have brought with them a new social philosophy that favours the recognition of minority rights. The developments in the area of education that have taken place in Quebec and that are at issue in this appeal must be situated within this larger context. Given the religious diversity of present-day Quebec, the state can no longer promote a vision of society in public schools that is based on historically dominant religions."
Des Rosiers says there was very little evidence about the way the ERC program is taught, but the ruling validates it anyway. "[Justice Louis] LeBel does indicate that on a better factual basis if the course was not taught in a neutral fashion or if it was taught in a way that discredited some religious beliefs, then certainly there would be a violation of freedom of religion."
It will be interesting to see how the ERC program plays out, she adds. "[The ruling] does recognize that state neutrality must reflect itself in the public education system," Des Rosiers tells Legal Feeds. "It does state that very clearly — the state cannot give precedence to one religion over another and cannot indoctrinate. So it will be a fine line in terms of how the course will be taught in terms of whether it truly presents a pluralistic view of all religion or whether indeed it fosters indoctrination."