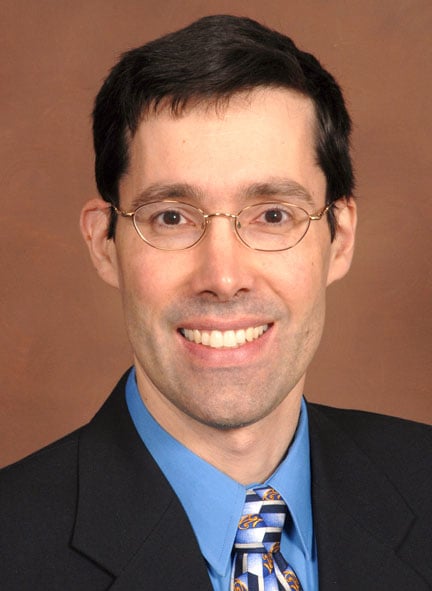 Franco-Manitobans will soon have more options in consulting on legal matters in their own language, thanks to the University of Manitoba Faculty of Law initiative offering French language training to law students.
"Our surveys showed that Franco-Manitobans would like to be able to have medical and legal services available in their own language," says Gerald Heckman, an assistant law professor at Robson Hall. "The problem is that there are very few lawyers available who can practise in [French]. We think that if more lawyers were available who could offer legal services in French, more people would take advantage of the opportunity to use their services."

Thus, in January 2011, Robson Hall introduced a new course in judicial French. It's a vocabulary course, Heckman explains, that trains interested upper-year law students in French legal vocabulary in fields such as commercial, property, and family law.

That was followed this past September by a second course in French legal writing and research. And, to start the new year, the faculty launched a third new course — this one in language rights and language protection not just for minority French speakers in Canada, but also dealing with aboriginal language issues and language rights internationally.

Heckman notes that the University of Manitoba is the first university in Western Canada to offer prospective lawyers French language training.

Heckman co-ordinated the new courses with Université de Saint-Boniface professor emeritus Raymond Hébert. He also consulted with colleagues at the University of Ottawa and Université de Moncton, which have instituted similar courses.

"We have had the support of Lorna Turnbull, our dean of law; the Manitoba francophone jurists association; and the province's francophone affairs directorate," says Heckman. "We have also received financial support from the Department of Justice Canada."

Heckman says he is quite pleased with the student response thus far.

"We have six law students and two graduate students from outside our faculty registered for the language rights class," he says. "I am told by my colleagues in Ottawa and Moncton that that is a respectable number."

Lynn Donnelly is one of the students enrolled in the language rights course.

"I think it's really great that the University of Manitoba's faculty of law is making these French language courses available," she says. "Under federal law, French and English are of equal value. Sometimes, there can be a problem translating from one language to another. The ideal is to be conversant in both languages. At the end of the day, you want to be able to do what is best for your client and some clients are more comfortable speaking French."

The Montreal-born Donnelly is a third-year law student who is fluent in French. She had been living in Calgary before coming to Winnipeg for law school.

Donnelly has been volunteering at the university's legal aid clinic for the past two years and has had one client who only spoke French.

"It was great for her that I was able to communicate with her in French," she says.

Donnelly is graduating in the spring and has a job lined up in Toronto beginning in July.

Fellow law student Katrine Dilay grew up in St. Vital in southeast Winnipeg and went to school in a francophone school district. She is currently in second year and is looking forward to a career working with both English-speaking and French-speaking clients.

"The language rights course has been really exciting," she says. "We have heard from 25 guest speakers from all across Canada. To hear them was a really good opportunity for us."

Dilay is looking forward to practising in Manitoba when she graduates, hopefully in a French-speaking community.

"There are a lot of opportunities to practise in French in Manitoba," she says.

Heckman notes that the university is currently surveying members of the legal profession in Manitoba, Saskatchewan, and northwestern Ontario to assess the need for more French language services in the region. Law students are being surveyed as to their needs in this area.

"After we complete the surveys and study the results, we will determine where we go from here," he says.