Mediocrity reigns in law firm practice group performance, according to a report by legal consultants Altman Weil.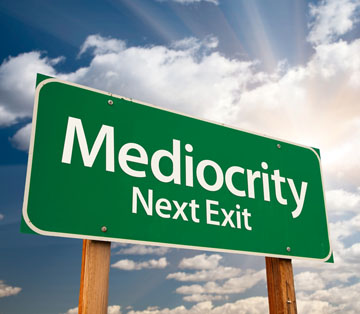 The 2011 Altman Weil
Practice Group Performance Survey
found more than half of managing partners surveyed rated their own firm's practice groups performance as "fair" or "poor."
Just 49 per cent of managing partners gave their practice groups a "very good" or "excellent" performance rating, while practice group leaders got the higher ratings from 52 per cent of managing partners. The top three factors for managing partners in measuring practice group success were acquisition of new business, revenue growth, and profitability.
"The failure of practice groups to excel is a missed opportunity for otherwise highly performing firms," says Altman Weil principal Tom Clay.
Eric Seeger, who co-authored the report, says law firms need to spend some time defining the role of practice groups in order to boost performance.
"That way, you get the right people in seats, you establish a meaningful program of accountability, and create a structure for fair evaluation," he says. "The firms that outperform the others are the ones that are making a clear investment in the structure and capability of practice groups."
For example, the report found an investment of at least 250 hours per year by group leaders significantly improved overall scores. However, just 14 per cent of law firms are meeting that threshold, according to the survey.
Seeger says training for practice group leaders is another critical piece of the puzzle missing at many law firms.
"The groups need to be led and managed by capable people, and they need to be given whatever help they need," he says.
While just 42 per cent of practice groups were rated very good or excellent at generating new business, and 41 per cent achieved those ratings for cross-selling, that number jumped by around 15 per centage points for firms with mandatory group leader training. But again, a tiny minority, just 13 per cent, of firms polled have mandatory training in place.
The report was complied by polling managing partners at 855 law firms from Canada and the U.S. with 50 or more lawyers. Completed surveys were received from 81 firms.