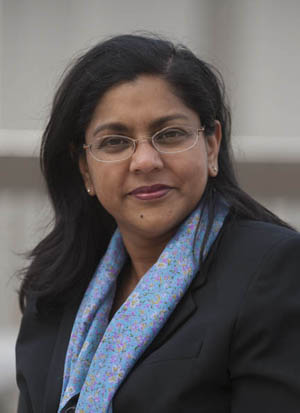 Last week the Mental Health Commission of Canada unveiled Canada's first national
mental health strategy
through its publication: "Changing Directions, Changing Lives: The Mental Health Strategy for Canada," thus fulfilling one of the key elements of the mandate conferred by the federal government in 2007.
The strategy was developed in consultation with people living with mental health problems and illnesses, family members, service providers within and outside the mental health system, advocacy groups, and government and non-government experts.
The strategy document promotes an interdisciplinary approach to helping people with mental health problems and illnesses, as well as family members. It notes that: "Mental health is also not the concern of the health sector alone. The policies and practices of multiple government departments (including education, justice, corrections, social services, and finance) have a major impact on people's mental health and well-being. Beyond government, it is clear that workplaces, non-government organizations, the media, and many others all have a role to play."
The vision behind the strategy is broad and progressive and sets out a challenge for all Canadians. It lays out six strategic directions:
1. Promote mental health across the lifespan in homes, schools, and work-places, and prevent mental illness and suicide wherever possible.
2. Foster recovery and well-being for people of all ages living with mental health problems and illnesses, and uphold their rights.
3. Provide access to the right combination of services, treatments and sup-ports, when and where people need them.
4. Reduce disparities in risk factors and access to mental health services, and strengthen the response to the needs of diverse communities and northerners.
5. Work with First Nations, Inuit, and Métis to address their mental health needs, acknowledging their distinct circumstances, rights, and cultures.
6. Mobilize leadership, improve knowledge, and foster collaboration at all levels.
Each strategic direction includes several priorities and recommendations. There are 109 recommendations in all.
From a legal point of view there are two priorities which stand out: Priority 2.3, to "uphold the rights of people living with mental health problems and illnesses," which includes recommendations relating to the removal of barriers to full participation, stopping disclosure of police apprehensions under mental health acts for "police record checks," aligning legislation and policies with the UN Convention on the Rights of Person with Disabilities, moving away from methods of seclusion and restraint, and supporting advocacy.
Priority 2.4 is to "reduce the over-representation of people living with mental health problems and illnesses in the criminal justice system, and provide appropriate services, treatment, and supports to those who are in the system." It includes recommendations to increase the availability of programs to divert people living with mental health problems and illnesses from the corrections system, provide appropriate mental health services in the youth and adult criminal justice system and ensuring that comprehensive discharge plans are in place, address gaps in treatment programs for offenders with serious and complex mental health needs, increase the role of the 'civil' mental health system in providing services, and provide training about mental-health problems and illnesses to those working in the criminal justice system.
Other priorities focus on populations that are considered to be at high risk, such as women, newcomers, refugees, racialized people, people in the LGBT community, First Nations, Inuit, Métis, and the elderly.
The strategy embraces the shift away from the medical model of disabilities to the social model. That is, where disabilities were once considered to be the result of a purely biological defect or imbalance, there is a move to an understanding that disability is the result of social labelling based on how the "able" define performance in society. For example, a person in a wheelchair is only considered to be mobility impaired in environments where there are no ramps or elevators. If the built environment takes into consideration the needs of people who use wheelchairs, walkers, or other aids, then people who have mobility impairments can get around just like people who walk on two feet. There is then no need to label them as "disabled."
In the case of people living with mental-health problems and illnesses, the shift is away from a focus on the disease and warehousing people in asylums or correctional facilities in order to keep this population from the rest of society, and towards prevention, support, and recovery of the person who is suffering in order to improve both the mental-health and the social well-being of the individual.
The "recovery and well-being" language used in the strategy is itself rooted in a human rights perspective where the disabled are not viewed as subjects worthy of charity, but rather individuals who have a right to dignity. As the UN's Office of the High Commissioner for Human Rights' "Human Rights and Disability Report" notes, from this perspective, barriers to dignity are not located in the person, but rather in how society accommodates the difference of disability. The issue is less about enjoyment of specific rights, than the effective enjoyment of all human rights without discrimination, by people with disabilities.
The human stories recently portrayed through the media during the unveiling of the strategy have elicited a great deal of empathy among the public. Almost everyone has had direct or indirect experience of depression, suicide, or schizophrenia to name just a few mental illnesses. The changes sought through the recommendations, however, will require much more than goodwill. They will require a commitment to discussion and consultation across governmental jurisdictions, service sectors, and within private industry.
Within the federal government alone conversations about the prison population will have to take place between the ministers of Health and Justice. At their core, these conversations will never be easy because each one of us has arrived at where we are in life through the exercise of our abilities. We have strong views about what it is to be able and productive, and who deserves what share of the profits from our economy based on ability. These conversations will be challenging but always worthwhile as we continue pondering what it is to be human and whether we can honour the universal nature of human rights.