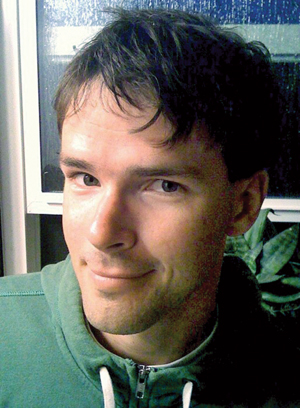 Why are you studying or practising law? What are your values?
According to extensive U.S. and Australian research, many law students and lawyers are increasingly unable to answers these questions. The same studies also argue this gap in self-knowledge substantially contributes to the poor mental health that lawyers frequently experience. As a fresh-eyed law student, I was surprised by the studies, and sought out two experienced B.C. lawyers to make sense of the findings.
Derek LaCroix has served as the executive director of the Lawyers Assistance Program of British Columbia since 1996. Through LAP, LaCroix has assisted hundreds of lawyers struggling with mood disorders. I spoke with him about the challenges law students and lawyers face. The statistics he shares are grim. Lawyers experience the highest incidence of depression among 104 occupational groups. Similar studies have documented levels of alcohol, drug abuse, and suicide rates at 300 per cent higher than the levels seen in the general population.
The studies show many of these problems begin in law school. Factors include excessive workloads, competition for academic superiority, a lack of clear feedback, and a dominant emphasis on linear thought. Students reported that law school engenders a loss of connection with feelings, values, and a sense of self.
For LaCroix, these findings are consistent with what he encounters with clients. He reports most of his lawyer clients have lost touch with their values and do not know why they are practising law. Law students, he believes, are at risk of supplanting internal values such as altruism with external motivations like money and competition. He also notes that many lawyers suffer a lack of confidence, which can lead to a narrowed sense of possibilities: "Lawyers are very smart people . . . and many have forgotten that fact."
LaCroix remains optimistic about the profession. In fact, he notes that for his clients an important facet of their recovery is establishing personal connections with other lawyers. To that effect, he runs several support groups in Vancouver and Victoria. "I want to help lawyers be intrinsically motivated and make the world a better place," he says.
Catherine Sas has served on the Canadian Bar Association work life balance section for four years. Sas notes the stigma associated with mood disorders is exacerbated for lawyers: "Lawyers are supposed to be able to solve problems — how can clients expect us to solve their problems if we can't solve our own?" Sas theorizes this need to maintain a front of perfection prevents lawyers from acknowledging their own fallibility.
For Sas, while the time crunch of the BlackBerry era is unlikely to subside, lawyers and students can take everyday actions to support their well-being, from bringing real food to the office, taking walks outdoors, incorporating regular exercise, and getting enough sleep. For students and young lawyers she counsels: "Be kind to yourself. Make a support system for yourself to allow you to be the best you can be."
The picture painted by the statistics and these two professionals is indeed bleak. Personally, however, I have found law school to be highly rewarding. I feel more socially and politically engaged than ever. My fellow students are kind, collaborative, and want to make a difference. University of Victoria law has proven a fertile ground for undertaking projects and establishing strong relationships. Nonetheless, the ongoing stress, hefty workload, emphasis on linear thought, and student competition remain strong undercurrents at my school.
Ironically, I credit my enjoyment of law school to my own experiences with mood disorders. Learning to understand my internal motivations has provided me with a compass to navigate law school and my nascent career. This has not come about by chance, but rather continual reflection on who I am and what I want. I am concerned that these kinds of reflective undertakings are poorly supported at law school and within the legal profession.
It is precisely at law school and the initial years of practice when such reflection is essential. Law students make significant decisions about their professional paths within months of entering first year. As members of the legal community, we can support the pursuit of self-knowledge to guard against mood disorders and equip ourselves for successful careers and fulfilling lives.
Steve Parr is a second-year law student at the University of Victoria and serves as the health & wellness representative with his law student society. You can find out more about LAP at lapbc.com. CBA resources on work-life balance are available at
cba.org/bc/practice_resources/work_life/default.aspx
.