Michael Bryant says he'll bring an interest in issues affecting people who 'live on and near the streets' to his role with the Canadian Civil Liberties Association.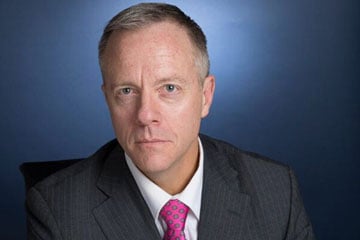 A high-profile former attorney general of Ontario has taken the helm at the Canadian Civil Liberties Association.
Michael Bryant, who served as an MP with the provincial Liberal government from 1999 to 2009 and as attorney general from 2003 to 2007, had recently been acting as a criminal defence lawyer and a facilitator and negotiator with indigenous groups.
He says that, in his new role as executive director and in-house counsel at the CCLA, he'll bring an interest in issues in people who "live on and near the streets."
"CCLA always has been there to defend the marginalized, and I would expect that to continue, with a particular focus on people who are every day having their civil liberties violated on our streets," he says.
Bryant also has experience as a special advisor to Norton Rose Fulbright LLP and a commercial litigator at McCarthy Tétrault LLP, and he is a former bencher at the Law Society of Ontario.
He also recently worked with Ishkonigan, an indigenous affairs consulting firm headed by former Assembly of First Nations national chief Phil Fontaine, before striking out on his own in 2016. Bryant says he's still learning about the organization, which he joined last week, and the legal challenges it is waging.
"I will continue to fight for fundamental freedoms -- equality and privacy rights, but I'm going to take the time to meet with staff and meet with a number of voices across the country and also figure out how to find my way to the bathroom in the office before I start launching into a new strategic direction," he says.
"There's always more than enough to do, no matter who's in government, and we expect to be continuing to do the great work the CCLA has done in the past, in the classrooms and in the courts and on the streets, and we'll continue to do that."
Bryant says there is no fixed time period associated with the new position.
"At some point in 2017 . . . the board reached out to me and I had a series of interviews and applied for the position, and they interviewed some other people, and then they made their decisions and I started last week," he says.
Bryant also has experience as a board member with non-profit organizations such as the John Howard Society, Pine River Institute and Prison Fellowship Canada.
Sukanya Pillay, the previous executive director of the CCLA, left the role in June to relocate to Windsor, Ont.
After his new role was announced, Bryant was criticized in social media by Jesse Brown, a Toronto media critic. In 2009, Bryant was driving a vehicle and was involved in a collision with a Toronto cyclist who died as a result of the crash. He was charged with criminal negligence causing death and dangerous driving.
Those charges were later withdrawn after a special prosecutor from British Columbia, Richard Peck, was brought in. Peck, an experienced criminal defence lawyer, told a Toronto court there was no reasonable prospect of conviction.
Bryant noted the wide range of feedback about his appointment.
"I appreciate all the positive good wishes that I've received. The rest is a manner of free speech, which the Canadian Civil Liberties Association will be defending for many years to come," he says.