More than half of the lawyers elected to the Law Society of Ontario's new board of directors are opposed to the statement of principles, which lawyers say marks a sharp change in direction for the future of the regulator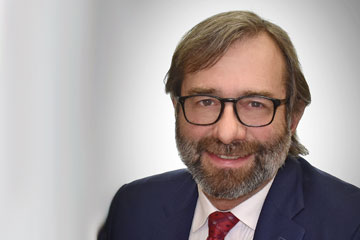 More than half of the lawyers elected to the Law Society of Ontario's new board of directors are opposed to the statement of principles, which lawyers say marks a sharp change in direction for the future of the regulator.
The Law Society of Ontario announced a new set of benchers — 40 lawyers and five paralegals — that were elected in a voting period that ended April 30.
Winners this year included many first-time bencher candidates and unseated several sitting benchers, a shift from 2015 when all 22 incumbent lawyer benchers that ran for re-election kept their seats in Convocation.
The group known as StopSOP — which had tried to mobilize support to repeal the statement of principles and elect candidates explicitly against it — said all 22 of the candidates who had run on their slate were successfully elected.
"Myself and many other candidates made it very clear that we thought the compulsory statement of principles was an overreach and a rather serious infringement of some basic freedoms of thought and conscience. The voters seemed to have shared that concern," says Murray Klippenstein, a lawyer in Toronto who ran his own law firm before striking out as a sole practitioner after the statement of principles requirement was announced.
Klippenstein was one of a number of candidates who had been vocal about their opposition to the statement of principles and ran on a slate that said they would repeal the statement of principles, if elected.
This year's election included a record-setting number of candidates, with 145 lawyers and paralegals on the ballot, the highest number since 1995, the last year figures were available from the Law Society of Ontario.
Approximately 120 candidates submitted candidate profiles to a website set up by Law Times to cover issues of importance to the election, including candidates' stance on the statement of principles.
Top vote-getters included: Cheryl Lean, a sole practitioner in Prince Edward County, Ont., who received 5,184 votes; Ryan Alford, a law professor in Thunder Bay, Ont., who received 5,062 votes; and Klippenstein, who received 5,017 votes and was the top vote-getter for the region. Malcolm Mercer, whose current term as treasurer began last June, was re-elected as a bencher, with 2,971 votes.
Klippenstein and Alford launched a court action against the requirements, backed by the Canadian Constitution Foundation on Nov. 6, 2017. Alford was ordered to pay almost $10,000 in costs in that case last July.
Beginning in the 2017 annual report, lawyers were asked to create and abide by a statement that "acknowledges your obligation to promote equality, diversity and inclusion generally, and in your behaviour towards colleagues, employees, clients and the public," the law society's website says.
Klippenstein says the new benchers will be moving toward repealing the statement of principles requirement — which could make his court action moot — but says the timing of that motion has not yet been determined.
He says the slate of candidates opposed to the statement of principles requirement haven't solidified any plans to put forth a challenger for the role of law society treasurer.
"Certainly, for me, it's humbling and it's a huge responsibility. Right now, myself and many others are in a mode of listening and learning because benchers deal with a lot of big issues and important issues," says Klippenstein, who now practises independently and was surprised by the results.
The newly elected benchers will begin terms in office on May 23 at the LSO's next Convocation meeting. Benchers have term limits of 12 years, which meant some incumbent benchers did not run for re-election.
However, several notable lawyers were unseated, including: Jeffrey Lem, Ontario's director of titles; William McDowell, a partner at Lenczner Slaght, and former associate deputy minister of justice, with responsibility for civil litigation; Heather Zordel, a commissioner of the Ontario Securities Commission; John Callaghan, former director of The Advocates' Society; and labour lawyer Howard Goldblatt. Rocco Galati and Jonathan Rosenthal were also unseated and widely known throughout the bar. Other high-profile lawyers that were not elected include former Ontario Bar Association presidents Lee Akazaki and Quinn Ross.
Susan Tonkin, the LSO's spokeswoman, said in an email that nominations for the role of treasurer close 5 p.m. on May 24 this year, with an election process or acclamation process that would begin June 27.
It has been tradition in recent years for the treasurer, who leads Convocation, to run unopposed and be acclaimed for their second term.
Sitting treasurer Mercer, a partner at McCarthy Tétrault in Toronto, sent an email statement to Law Times on the victory of the slate that opposed the statement of principles requirement.
Mercer has been a vocal supporter of the statement of principles in the past.
"These are decisions that Convocation will have to make. I look forward to a full and comprehensive bencher orientation over the course of the next month," Mercer says.
Paralegal bencher Shelina Lalji says she experienced racist comments about her appearance and religion during her campaign but is open to both sides of the debate around the statement of principles requirement.
"Signing a piece of paper is not going to change anything," she says. "All its going to do is drive people underground — those who are bigots or biased."
Darryl Singer, head of commercial and civil litigation at Diamond & Diamond Lawyers LLP, was unsuccessful in his campaign.
He said in an email statement that he hopes the debate over the statement of principles does not "crowd out" significant issues such as funding for Legal Aid Ontario and pro bono initiatives.
"Obviously, the anger against the statement of principles was much more pronounced than most of us envision," Singer says.
"For those who are unhappy with the new makeup of Convocation, I would point out that there is a silver lining. Many of the Big Law incumbents were not re-elected, and for the first time in my 25-year career, it looks like Convocation will actually be controlled by lawyers who are sole practitioners and from small firms."
Julian Falconer of Falconers LLP, an incumbent who was involved in the consultation around the statement of principles requirement, said that while there is nothing to vote on yet, he hopes that those who want to dismantle protections for disadvantaged lawyers have ideas on different supports for them.
"This can't be about protecting the privileged," he says.

Inside Toronto
Murray Klippenstein
Alexander David Wilkes
Brian L. Prill
Jean-Jacques Desgranges
Paralegals elected
Marian Lippa