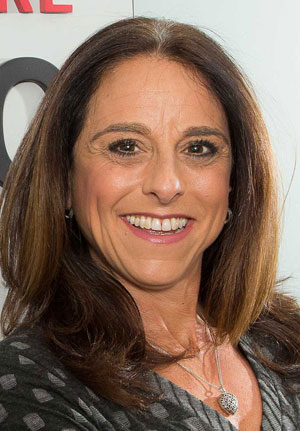 Lawyers from banking, the public and private sector, and law firms were well represented in this year's list of
Canada's 100 Most Powerful Women
.
At least 11 lawyers are on this year's list as determined by the Women's Executive Network. The Top 100 is produced each year to highlight the professional achievements of women across the country. The winners were honoured at a dinner in Toronto last Thursday night.
Those representing the legal field on the list for 2015 include:
• Lisa Borsook, executive partner, WeirFoulds LLP
• Norie Campbell, group head legal, compliance, anti-money laundering, financial crimes and fraud management, enterprise projects and general counsel, legal, TD Bank
• Samantha Horn, partner, Stikeman Elliott LLP
• Charlene Ripley, executive vice president and general counsel, Goldcorp Inc.
• Victoria Prince, partner and national practice group leader, corporate commercial, Borden Ladner Gervais LLP
• Joelle Boisvert, managing partner, Montreal, Gowling Lafleur Henderson LLP
• Cindy Clarke, partner and national group head, specialized litigation, Borden Ladner Gervais LLP
• Judith Robinson, partner, Norton Rose Fulbright Canada LLP
• Bonnie Borestsky, vice president, general counsel, and corporate secretary, Canada Post
• Marni Dicker, executive vice president, general counsel, and corporate secretary, Infrastructure Ontario
• Monique Mercier, executive vice president corporate affairs, chief legal officer, Telus
Launched in 2003, the Top 100 Awards celebrate the accomplishments of Canada's top female executives in the private, public, and not-for-profit sectors. The women are chosen by a panel of judges from nominations submitted by colleagues.
Infrastructure Ontario's Marni Dicker, executive vice president, general counsel, and corporate secretary, was among those recognized in the category of public sector leaders.
"It's a great honour to be recognized alongside such an impressive group of Canadian women," says Dicker. "For me, leadership is about paying it forward — sharing experiences, knowledge, and perspective to help other women achieve their goals."
Dicker leads the legal services, procurement, business strategy, records management, communications, insurance policy, and freedom of information teams, and is responsible for all board governance matters.
"I am humbled and honoured to be the recipient of the Women's Executive Network Public Sector Leader Award this year," says Dicker. "I see myself as being one member of a team and it's exciting that others see that I am an exceptional leader. I feel strongly about supporting women who want to have it all — it's just a matter of picking your priorities."
Dicker heads up a legal team of 34 lawyers that oversee the second largest real estate portfolio in Canada. She believes women leaders can "have it all." She serves as the executive sponsor for "Women at IO," a group at Infrastructure Ontario created to equip women to be more successful, personally and professionally, and to encourage a culture that embraces the value women can bring to the business and community.
She is also a visiting scholar at Ryerson University, where she devotes time to the faculty of engineering and architectural studies as well as to the Ryerson Law Practice Program.
"I believe in leading by example," says Dicker. "I personally would never have gotten to where I am today without the guidance and leadership of both male and female mentors. What I noticed growing up in the construction industry is very often you are the lone wolf and you have to be tough to be successful."
Ontario's premier, Kathleen Wynne, is someone Dicker points to as her public sector role model.
"She is a dynamic leader and has made a difference in the province. She is a family woman and makes time for both her professional and personal life. This balance is exceptionally important and truly possible in the public service."
Finding that balance between work and family/private life is critical to keeping women in the profession, says fellow winner Joëlle Boisvert, Gowlings' Montreal managing partner.
"I'm concerned that women are leaving our profession," says Boisvert. "My take on this is it's not only a women's issue, it's a societal issue and an economical issue. There is no business that has the liberty to leave aside 50 per cent of great talent."
Within Gowlings, Boisvert says it's her objective to "lead by example" and show women it is possible to have a meaningful and fulfilling career.
"You can decide you want to lead an office or firm and be a woman, and I do think as time goes on women will see that the women in front of them have made it work including all the aspects of our lives," she says. "It's about family, friendships, activities, and things that interest us outside the office."
Boisvert says the billable-hour model in law firms can influence the success of women in firms and needs to be re-thought.
"My focus is on how our profession can enable us to be innovative in the way we work. If that means at one point getting away from billable hour OK, but my view is we have opportunities to make it work and manage without being stuck to the desk 9 to 5," she says.
Also representing the in-house bar in the WXN Hall of Fame category was award winner Monique Mercier, CLO at Telus, who was instrumental in breaking down barriers when she was a lawyer in private practice at Stikeman Elliott LLP in 1987 when she had her second daughter.
At that time, the law firm didn't have a maternity policy, so she asked to have one developed and became the first woman at the firm to go on a maternity leave.