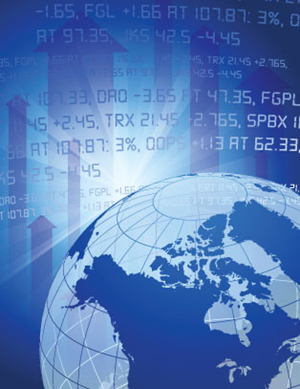 The debate over Canada's national securities regulator heated up last week, as the banking industry threw its weight behind the federal government at the country's highest court, and two provinces complained the federal government was wasting money on the national entity before the court system rules on its legality.
The debate is now headed for a series of court hearings, as constitutional cases brought by Quebec and Alberta against the national securities regulator will be argued this month in provincial courts. Faced with the challenges from the provinces, the federal government has also decided to seek the opinion of the Supreme Court of Canada on whether establishing a single regulator is constitutionally acceptable. The SCC is scheduled to hear arguments on this issue in April.
Despite the opposition, "the national securities regulator project is most definitely alive and in good health," says Bryan Davies, vice chairman of the Canadian Securities Transition Office. "It's not that we're running into more opposition. Rather, as minister [Jim] Flaherty recently commented, it's the same opposition — just noisier."
In a Jan. 11 speech in Vancouver, Davies noted that officials "are seeing more groups, both domestic and international, endorsing the concept of a single regulator."
One of those groups, the Canadian Bankers Association, filed a factum with the Supreme Court in support of the federal government's move to create a single regulator. The CBA says the entity falls into the rights of the federal government and would assure the integrity and competitiveness of Canada's capital market.
"A single, Canadian regulator will offer improved investor protection and greater efficiencies in capital markets and will reduce the cost of raising capital for businesses of all sizes across the country," says Nancy Hughes Anthony, CBA's president and CEO.
On the opposing front, two provinces complained about the federal government's funding for a logo and cards for the national regulator, as provincial finance ministers pointed out spending money on the regulator was unfair since the SCC has yet to offer its opinion on the matter.
Manitoba's finance minister, Rosann Wowchuk, told the national media the federal officials' move was "disrespectful to the provinces." Alberta's finance minister, Ted Morton, echoed Wowchuk's comments.
Currently Canada has 13 provincial and territorial securities commissions, however, the federal government says the lack of a national regulator is "an embarrassment" for Canada.
"Canada is the only industrialized nation in the world that does not have a national securities regulator," Flaherty recently told Parliament.
In-house counsel say the proposed national securities regulator is important to them not just from a legal standpoint, but also from an implementation perspective. This includes how the authority might be structured in each province, and which issues are going to be national and which will be left to the province if a jurisdiction chooses not to opt in.
Read more in-depth coverage on this topic
here
.