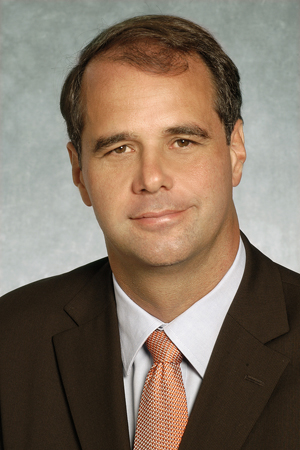 This month, Ontario Superior Court Justice George Strathy denied a defendant's motions for summary judgment dismissing the plaintiff's proposed class proceeding, holding that where an issue is capable of resolution on a class-wide basis, the nature of class proceedings militates against the use of summary judgment. Rather than addressing the proposed representative plaintiff's limitation period issue individually on summary judgment, the court held that issues capable of being resolved on a class-wide basis may be best addressed after certification.
Defendants should therefore carefully consider the timing of motions for summary judgment in class proceedings, given their complexity, considerable cost, and potential to bind the entire class.
Charette v. Trinity Capital Corp.
was a proposed class action brought on behalf of taxpayers who participated in a so-called "leveraged" charitable donation program, with the expectation that they would obtain a tax credit in excess of their actual cash outlay. The proposed representative plaintiff, Marc Charette, alleged the tax opinion provided by Fraser Milner Casgrain LLP on the efficacy of the program was negligent, and that FMC should have known that the tax credits would be disallowed by the Canada Revenue Agency.
Charette participated in the program in 2002 and 2003. In response to letters from CRA advising that the donations were being reviewed, the promoter of the scheme, Trinity, retained FMC to act on behalf of donors. On Nov. 12, 2009, the Tax Court of Canada released its decision in a related test case, holding that contrary to the opinion of the scheme's promoter and its legal and accounting advisers, the donors were not entitled to the income tax credits as promised.
Several defendants had brought a motion for summary judgment dismissing the proposed representative plaintiff's claim on the ground that it was commenced after the expiration of the limitation period. The defendants argued that this action should be dismissed against them as time-barred on the basis that Charette discovered the elements of his claim on June 19, 2006 when he received a notice of reassessment from CRA, and the statement of claim in this action was issued March 11, 2011 — almost five years later.
Strathy applied the new test for summary judgment to determine whether there was no genuine issue requiring a trial. He held that since Charette retained FMC to assist him with his tax problem, a trial judge could reasonably conclude that a solicitor-client relationship came into existence between these parties, and that FMC had a conflict of interest. FMC's interests were at stake, because if its opinions were wrong and CRA's assessments were maintained, it could face liability. Charette was neither advised of this conflict or that he should have obtained independent legal advice.
Considering these circumstances, Strathy held that a trial judge might conclude that Charette did not know, at the time the notice of reassessment was issued, that damage had occurred or that legal proceedings against the defendants would be an appropriate remedy. Therefore, a full factual record was required to determine whether these factors influenced when the limitation period began to run.
However, as an additional consideration, Strathy acknowledged that the nature of class proceedings militates against the adjudication of certain issues on summary judgment prior to certification of the common issues.
Timing is an important consideration for a party contemplating a summary judgment motion in the context of a class proceeding. However, contrary to common wisdom, summary judgment prior to certification may not be the most expeditious or least expensive method to resolve class proceedings.
Where issues are capable of resolution on a class-wide basis, their resolution may be best achieved after certification, since their resolution will have implications for the class as a whole. Conversely, the resolution of these issues on a motion for summary judgment prior to certification will only affect the rights of the proposed representative plaintiff and can thereby encourage a multiplicity of proceedings. This could hinder one of the primary purposes of the Class Proceedings Act, 1992, the promotion of judicial efficiency, and add unnecessary cost and delay to the resolution of claims against the defendant.
This decision marks a distinct shift in focus from the traditional application of summary judgment in class proceedings and reflects a developing understanding of the utility of class proceedings to minimize the burden on limited court resources. Further, it forces defendants to carefully consider the utility and costs of motions for summary judgment before certification. This recognition acknowledges the advantage to both plaintiffs and defendants of resolving certain issues on a class-wide rather than on an individual basis, and should be weighed in the decision as to the appropriate timing of these preliminary motions.