An Ontario Superior Court judge has drawn upon a new rule of civil procedure to dismiss a motion by a litigant who had "already had his day in court."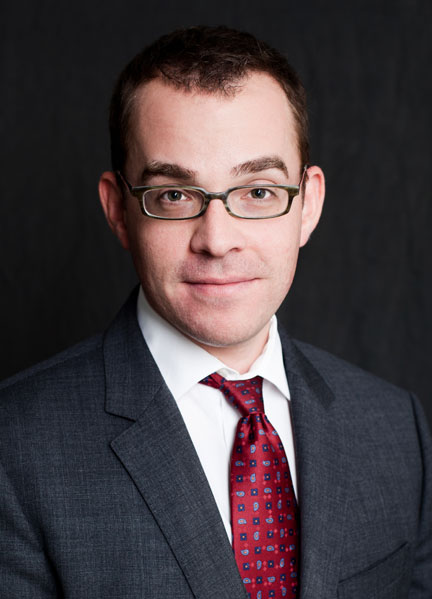 In
Gao v. Ontario WSIB
, Justice Fred Myers directed the registrar to send a notice under Rule 2.1, part of the Superior Court of Justice Rules of Civil Procedure, to Tieguang Gao indicating his motion was dismissed.
In the action, the plaintiff sued the Ontario Workplace Safety and Insurance Board and the Ombudsman. The plaintiff claimed relief as a result of alleged unlawful acts by the WSIB that led to the limiting of the plaintiff's benefits under the Workplace Safety and Insurance Act. The plaintiff also alleged unlawful acts by the Ombudsman with whom the plaintiff filed a complaint concerning the conduct of the Ontario WSIB.
Another judge had already dismissed the action in August. In his decision, Myers stated: "The motion is supported by three volumes of motion record and a factum, none of which is written so as to be readily understandable.
"Mr. Gao has had his day in court and must now move on."
In the decision, Myers addressed the specific issue of frivolous and vexatious proceedings stating: "The amount of wasted judicial time and administrative resources dealing with utterly frivolous matters is substantial," adding that wasted court time and resources is "an issue impacting access to civil justice."
Rule 2.1 was introduced July 1 to bring resolutions to "a particular category of disputes in a proportionate, timely and affordable way." It provides a summary process for a hearing in writing to determine if an individual proceeding or a motion ought to be dismissed where it appears to be "frivolous, vexatious, or an abuse of process. "
"This prevents the hearing of the motion from itself becoming a vehicle for a party who might be inclined to inflict the harms of frivolous proceedings on the opposing parties and the civil justice system," said Myers.
The judge only considered written submissions, which is the big difference from other proceedings that can be time consuming for the court and parties involved.
"It certainly strikes me as the kind of motion that this rule is designed to put a very quick end to," says Kevin Toyne, a partner with Brauti Thorning Zibarras LLP.
"The proceeding had already been dismissed but the person was trying to have someone noted in default. Justice Myers does a good job of identifying the different indicia that shows it's a frivolous or vexatious proceeding that should be dismissed with this new summary procedure."
Toyne says there are two ways for this to be applied. In Gao, it was the court drawing attention to it but there is also a provision for litigants to write in and ask for the process to be triggered. Both sides have an opportunity to make submissions and then it's up to the court to decide whether the proceeding will be tossed out or allowed to proceed.
"Before this rule came in if you were served with a statement of claim at 100 pages long full of nonsense it was difficult to make it go away quickly and efficiently and in a cost-effective manner.
"Now all I have to do is write a letter to the registrar asking the registrar to trigger this summary procedure and there's a lot less time used up, far fewer judicial resources, and less cost to the affected litigants," he adds.
The flipside, however, is that it could also be open to abuse. Instead of the preliminary play by a defendant to strike, now they can write a letter to the registrar asking for the matter to be dismissed.
"In a case like the one before Justice Myers it seems it was pretty clear the motion should be dismissed, but what you may start to see as people become more familiar with the rule is . . . more people writing to the registrar asking for motions or lawsuits to be dismissed," says Toyne.
The judge's decision was "quite careful" in observing the track record of the plaintiff says Patricia Virc, of Steinberg Title Hope & Israel LLP.
"It looks to me like Justice Myers was looking at a pleading and saying 'I can't make heads or tails of this.' That is a situation where it should be stopped in its tracks," says Virc. "He does point out there are situations where you just have an unrepresented person but there is a thread or a notion of an underlying complaint that may be legitimate but the person just doesn't know how to put it forward.
"Normally the relief a court would give if they just see a litigant having trouble putting something together would be to give leave to amend," says Virc. "But when a pleading is just incomprehensible then there is no point in allowing an amendment."
Virc admits there may be cases where a litigant is just having a difficult time getting their point across, but that wasn't the case in this instance.
"There are situations where something legitimate is just buried in a mountain of nonsense and those are the difficult cases," she says. "In this case what the judge is trying to avoid is putting a litigant who has already been put through numerous vexatious proceedings to the trouble of bringing their own motion again and give further platform for the litigant to do damage to someone who has already been unjustly victimized."