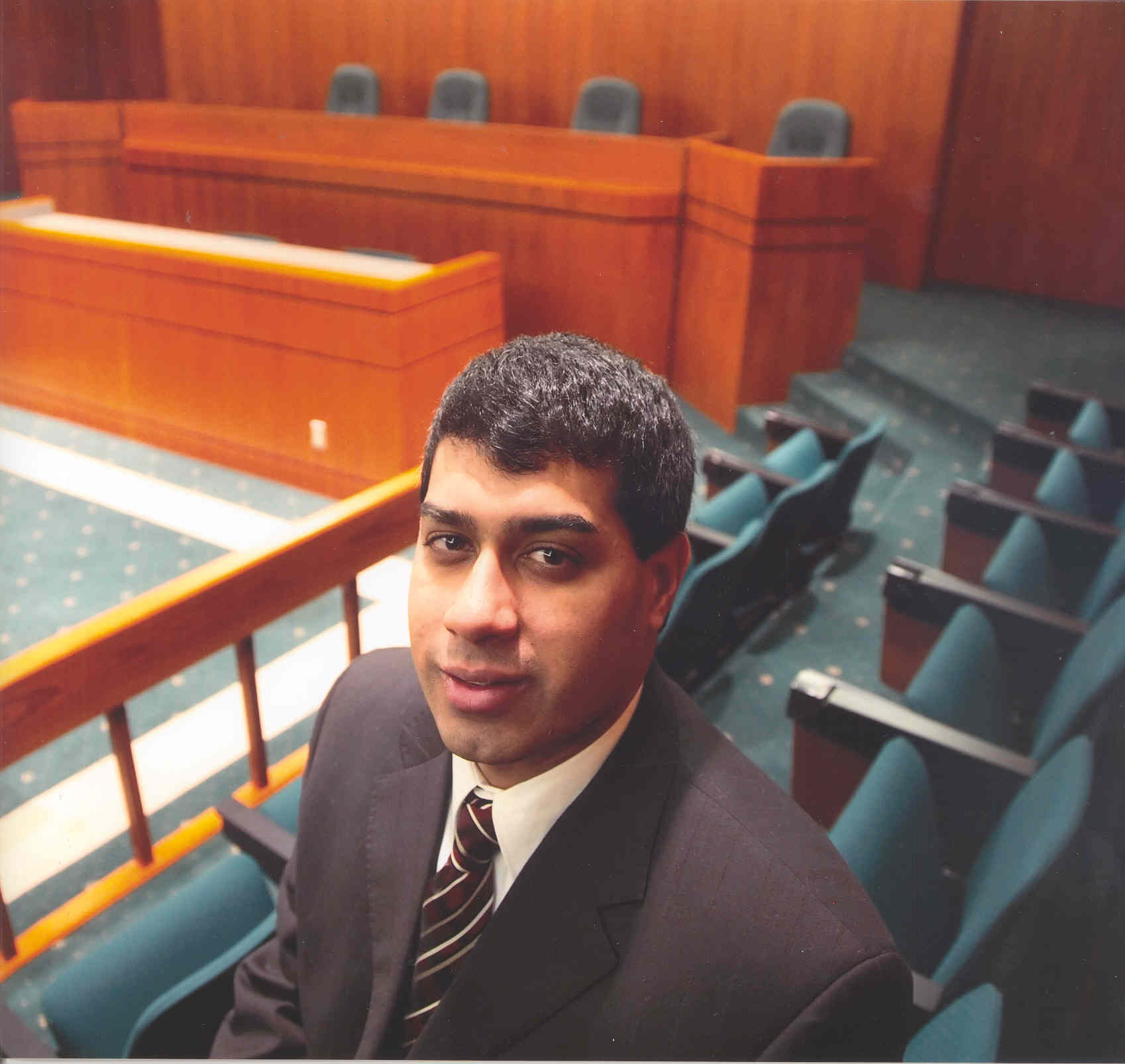 Dr. Sanjeev Anand is excited about his new job, with a slew of ideas brewing for the University of Saskatchewan's law school.

"Canadian law schools are at a historical juncture," says Anand, who becomes the new Saskatchewan College of Law dean July 1. "If schools have to change their curriculum, it's an opportune time to think about broader reforms."

He says that he would like to see the school incorporate more clinical practice into its curriculum, while maintaining the wonderful teaching of legal doctrine and theory that is already taking place.

"Supportive senior administration, great teaching facilities, a supportive government, collegial colleagues and students that have created a wonderful sense of community," he says. "To [be the] dean is a dream come true."

Anand was called to the bar in 1994 after completing his JD at Osgoode Hall Law School in Toronto. But he didn't always know law was in his future.

"My parents were from India, and this is something that every child of Indian immigrants faces, is that my parents wanted me to be a doctor," he says. "I originally went into university following the pre-med, sciences background. I took one year of sciences at the University of Alberta and absolutely hated it. The next year, I took a year of arts and absolutely loved it and it sort of confirmed my inclinations toward law-oriented types of subjects."

Anand began his career in law at the Alberta Justice Department. Shortly after, he found himself working in the youth department at the Legal Aid Society of Alberta. It was here that his interest in youth justice came to mature.

"I originally became interested in what was then the Young Offenders Act because it was a part of my legal education that I found actually somewhat lacking," he says. "There were a couple of occasions where I was thrown in to prosecute in youth court and I knew nothing of the Young Offenders Act . . . so I started looking at the Young Offenders Act, and then later the Youth Criminal Justice Act, and found that it was just absolutely an interesting system."

This interest led Anand not only to publish several journal articles on youth criminal justice — "Sentencing, judicial discretion and juvenile justice" in 1998, and "Preventing youth crime: what works, what doesn't, and what it all means for Canadian juvenile justice policy" in 1999 — but also to further pursue his legal education.

While working as a Crown prosecutor in Alberta, Anand earned his LLM from the University of Alberta. He then moved to Toronto to teach law at Osgoode Hall. It was there that he would be driven to earn his PhD in 1999. He continued his career as an educator at the University of Saskatchewan, where he was made assistant professor. In 2001, his experience led him to the University of Alberta, where he was made a full professor, and where he will continue to teach until he takes the reins of the law school in Saskatoon.

"The reality is the stakes are the highest in a criminal courtroom," Anand says of his interest in criminal law. "The accused's liberty is at stake; also the public's safety is at issue . . . but the doctrines surrounding criminal law I've always found fascinating."

Anand's success as an educator stems from his lengthy experience in the courtroom. He has been recognized for his work as a lawyer, as a teacher, and for his work with the media. In 2005, he was awarded the Edmonton Journal and University of Alberta Senate Media Relations Award and was appointed independent chairman presiding under the federal Corrections and Conditional Release Act. In 2010, he was awarded the Tevie H. Miller Teaching Excellence Award. He has also been elected to the board of directors for the Canadian Research Institute for Law and the Family.

Anand and his family — wife, Nicholette, daughters, Priya, 9, and Seraphina, 5, and two-year-old son Arun — will all be moving to Saskatoon for Anand's five-year term as dean.