Who will shine? Lexpert calls on the legal profession to recognize commitment and look to the future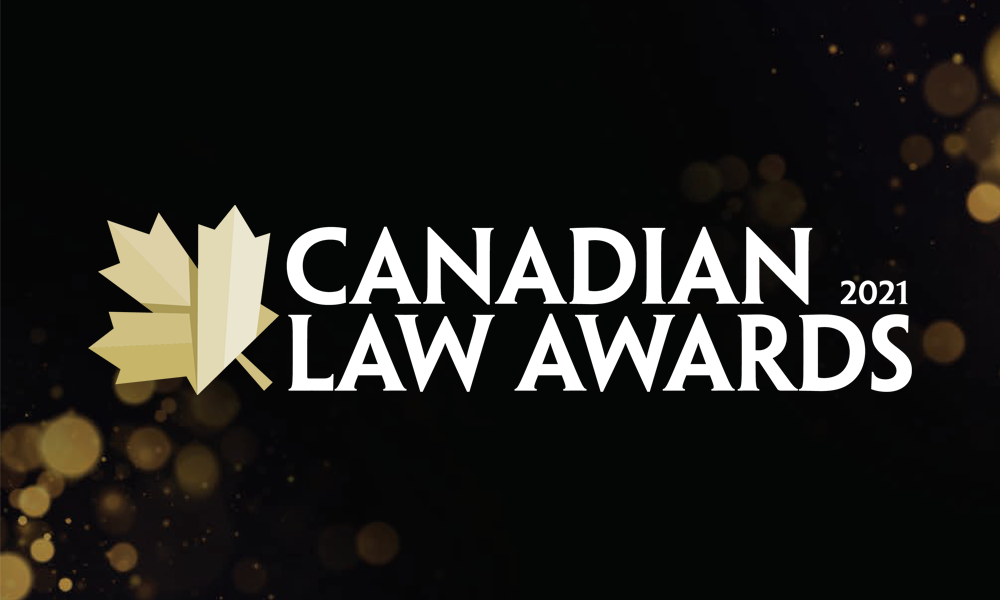 Building on the success of the 2020 virtual event, the annual Canadian Law Awards is returning to celebrate the nation's outstanding law firms, in-house legal teams, individuals, deals and cases.
The 2021 event hosted by Lexpert, and supported by Canadian Lawyer and InHouse, will reflect on the legal profession's achievements over the past year and recognize those who went above and beyond in their commitment and contributions to the sector. It's the perfect chance to acknowledge great work and look to the future.
As such, we invite you to nominate an exceptional colleague, your firm/company or even yourself across the 26 prestigious categories. Online nominations are free, straightforward and open until Friday, Feb. 5, 2021.
Finalists will be announced in Lexpert and supporting publications Canadian Lawyer and InHouse in March 2021. Winners will be selected by an independent judging panel and revealed virtually on May 20, 2021.
Winners will also be featured in extensive profile-raising media coverage, including the annual Lexpert Special Edition on the Canadian Law Awards. A prestigious accolade is one of the best ways to guarantee profession-wide recognition and those who claim their category will be profiled in Lexpert magazine and receive concrete acknowledgement that they are at the very top of their game.
For the full list of categories and criteria, visit www.lawawards.ca.