The PM announced a five-stage plan that will put an end to the MIQ system for vaccinated travellers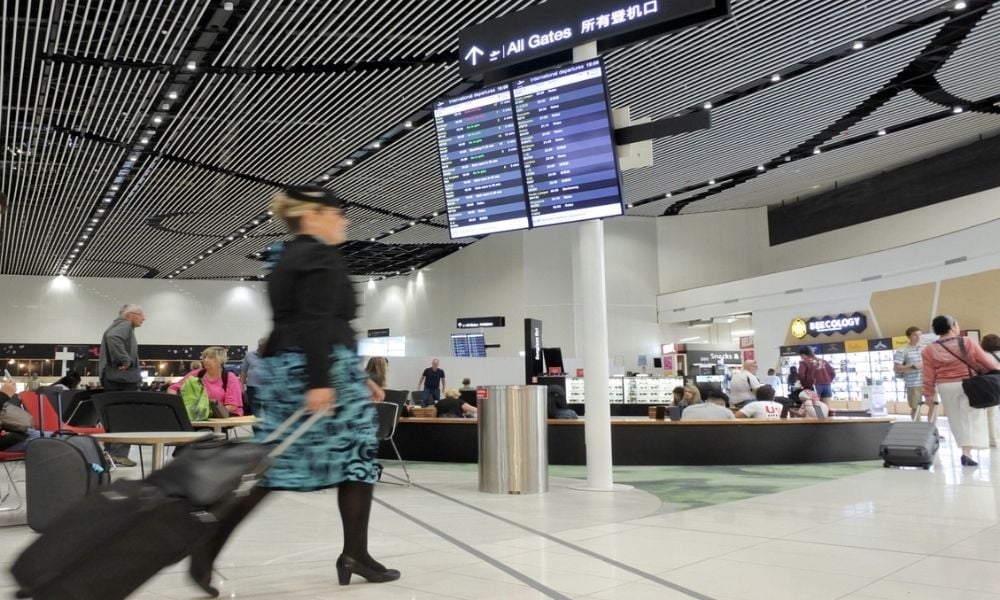 The government has announced that New Zealand's border will start to open up under a five-stage plan that kicks off this month.
The NZ Herald reported that as of 11:59pm on 27 February, vaccinated Kiwis in Australia, as well as other travellers who are considered eligible, will be able to return home. Rather than having to go through the managed isolation and quarantine (MIQ) process, incoming travellers who are fully vaccinated will be able to self-isolate at home.
At present, the self-isolation period is set for 10 days. However, "as the isolation period drops for close contacts here in New Zealand, as it does in phase two of our Omicron response, so too will returnees only need to isolate for 7 days," Prime Minister Jacinda Ardern said in a speech to Business NZ.
Returnees and travellers will have to meet requirements similar to New Zealand's protocols for close contacts at the time of travel due to the onset of the Omicron COVID-19 variant. On reaching the airport, travellers will be supplied with three rapid antigen tests to take at home on day 0/1 and day 5/6.
"If a positive result is returned at any point, returnees will be asked to get a follow up PCR test at a community testing station. That will help us to monitor any possible variants that may emerge. It will also help us assess when it's safe to lift self-isolation requirements," Ardern explained.
However, unvaccinated travellers will remain subject to the MIQ system, which was imposed in April 2020 in a bid to hinder the spread of COVID-19 across New Zealand.
"The anguish of MIQ has been real, and heartbreaking. But the choice to use it, undeniably saved lives," Ardern said. "MIQ meant not everyone could come home when they wanted to. But it also meant that Covid could not come in when it wanted to, either."
Ardern explained that under the MIQ system, the country had been able to fortify its defence against the virus through initiatives such as vaccination and the implementation of public health measures. Now that Kiwis had received adequate protection, it was time to New Zealand to re-join the world.
The five-stage border reopening plan keeps the influx of travellers balanced so that people can return while keeping case numbers manageable for the healthcare system, the PM said. There will be a two-week gap between the implementation of stages 1 and 2 to "give time for our systems to adjust for the likelihood of more cases in our community, and for our border systems to keep scaling up in the safest way possible."
Stage 2 comes into force at 11:59pm on 13 March, and allows fully vaccinated New Zealanders and other travellers deemed eligible to re-enter New Zealand from parts of the world outside of Australia. These travellers will be able to self-isolate on arrival.
Moreover, the border exception will be extended to critical workers and skilled workers receiving a minimum of 1.5 times the median wage. This includes health workers, farm managers, horticultural workers, tech sector professionals, and workers in accounting services, education and construction.
The family members of skilled workers will also be allowed into the country, and working holiday schemes will come into force again in stages, Ardern explained.
Stage 3 of the border reopening plan kicks off at 11:59pm on 12 April; it will enable up to 5,000 international students and holders of temporary visas who meet the relevant requirements to enter New Zealand. Stage 4 is expected to come into effect "no later than July," the prime minister said.
"Step 4 sees the biggest expansion yet, and includes our Australian cousins and all other visitors and other visitors and business travellers who can normally enter New Zealand without a visa," she said. "This stage is likely to begin when we have much larger case numbers than we have now."
The border exception for critical workers is expected to be lifted in July, and workers on the new Accredited Employer Work Visa, including offshore workers, will be able to enter the country.
Stage 5 will launch in October and see the return of normal visa processing as visitors and students who need a visa to enter New Zealand will have the opportunity to do so again.