In a surprise move, the Ontario Court of Appeal has nearly quadrupled the fine for a construction company involved in the 2009 Christmas Eve scaffolding accident that caused the deaths of four migrant workers.
The Ontario Court of Justice imposed a fine of $200,000 after Metron Construction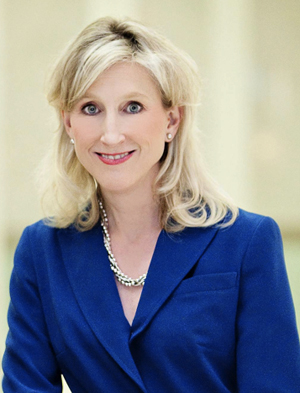 Corp. pleaded guilty to criminal negligence causing death. On Sept. 4, the Court of Appeal increased the fine to $750,000 in its ruling in
R. v. Metron Construction Corp.
Metron was hired to restore concrete balconies on two high-rise apartment buildings in the west end of Toronto. The incident occurred when six workers, including the site supervisor, boarded scaffolding to take them from the 14th floor to the ground. The scaffolding was only meant to hold the weight of two people and therefore only included two harnesses. As a result, the scaffolding collapsed and four workers died. The two workers wearing harnesses survived.
A toxicology analysis revealed that three of the four workers who died, including the site supervisor, had levels of marijuana in their systems indicating they had recently ingested the drug.
Natalie MacDonald, a founding partner of Rudner MacDonald LLP and author of
Extraordinary Damages in Canadian Employment Law
, says the appeal court's ruling sends a strong message to employers.
"It gives a whole new meaning to the consequences of not having a safe and healthy work environment because the court is sending a very clear message that employers can be held criminally responsible for the actions of mid-level managers, and that's a pretty significant precedent," she tells
Legal Feeds
.
Writing on behalf of the bench, Justice Sarah Pepall concluded the fine imposed by the Court of Justice was too low and the judge erred by considering similar fines under the Occupational Health & Safety Act instead of the heavier penalties under the Criminal Code.
"In my view, while the sentencing judge was entitled to consider the range of sentences under the OHSA, reliance on the OHSA regulatory jurisprudence and the resulting imposition of a $200,000 fine (which itself was at the lower end of the OHSA range for fatality cases) reflect a failure to appreciate the higher degree of moral blameworthiness and gravity associated with the respondent's criminal conviction for criminal negligence causing death and the principle of proportionality found in s. 718.1 of the Code," wrote Pepall.
Section 718.1 of the Criminal Code states: "A sentence must be proportionate to the gravity of the offence and the degree of responsibility of the offender."
This is the first time an Ontario company has been criminally convicted for workplace deaths since the amendment to the Criminal Code in 2004.
MacDonald says the court was pretty stringent in its message that a $200,000 fine was "demonstrably unfit."
Pepall wrote: "A sentence consisting of a fine of $200,000 fails to convey the need to deliver a message on the importance of worker safety. Indeed, some might treat such a fine as simply a cost of doing business. Workers employed by a corporation are entitled to expect higher standards of conduct than that exhibited by the respondent. Denunciation and deterrence should have received greater emphasis."
As a result, MacDonald says employers "better think twice about not being in compliance with health and safety standards."
"The court really wanted workers and workplaces across Canada to know that they can't just treat the fine as simply the cost of doing business," she says. "I think in that regard a $200,000 fine in the court's view was simply for Metron the cost of doing business, whereas increasing it by $550,000 Metron might be thinking again before they choose not to adhere to the safety restrictions in place within the workplace."